Major League Baseball
Major League Baseball
Diamondbacks 6, Giants 5(12)
Published
Apr. 17, 2011 10:20 p.m. ET

Despite getting only six hits in 12 innings, the San Francisco Giants were within a couple of bounces Sunday of sweeping the Arizona Diamondbacks.
''The pitching was there,'' manager Bruce Bochy said after his team's 6-5 loss to Arizona. ''We just didn't get the hits.''
Stephen Drew drove in Justin Upton with one out in the 12th inning to send the Giants to only their third loss in their past 19 games against the Diamondbacks. San Francisco also saw its four-game winning streak snapped.
''We battled and we won our last three series,'' said Aubrey Huff, who hit his first homer of the season in the fourth. ''That's all you really want to do.''
After taking a 5-4 lead on back-to-back sixth-inning home runs by Buster Posey and Pablo Sandoval, the Diamondbacks' bullpen retired 19 of the final 21 San Francisco hitters.
''The bullpen shut us down pretty well,'' Huff said. ''Our bullpen did great, too. It just came down to the very end when everybody started to wear down a little bit.''
Giants reliever Dan Runzler had allowed only one base runner over 2 1-3 innings before walking Upton and Chris Young with one out in the 12th. Javier Lopez came on for Runzler (1-2) and gave up Drew's grounder into the right-field hole on his third pitch.
''Games like that it takes a little two-hopper through the hole and you get the game done,'' Huff said. ''It was one of those tough beats but we won three series in a row and that's all you can ask for.''
Josh Collmenter (1-0) pitched two perfect innings in his major league debut for the win as the Diamondbacks snapped a four-game losing streak.
Upton also singled and hit his team-leading fourth home run for the Diamondbacks.
Ryan Roberts tied the game at 5-5 in the eighth with a single through the hole at shortstop off Jeremy Affeldt, driving in Xavier Nady. He had earned a two-out walk off Ramon Ramirez, the first he had allowed in 9 2-3 innings across nine appearances.
Diamondbacks starter Barry Enright was solid through the first five innings, allowing only Huff's homer in the fourth and fifth-inning walks to Sandoval and Brandon Belt. But Aaron Rowand, leading off the sixth, fouled a pitch off catcher Miguel Montero's groin to cause a lengthy delay. Montero stayed in the game but Enright was unable to regain his prior form.
Rowand doubled to left, went to third on Freddy Sanchez's single to left and scored on Huff's sacrifice fly to right. Posey followed with a home run into the left-field bullpen to tie the game at 4-4.
Enright said he had motioned to home plate umpire C.B. Bucknor, asking to throw a couple of warmup pitches, but Bucknor ordered Rowand into the batters' box.
Vasquez came on for Enright and surrendered a towering home run to right to Sandoval on the second pitch he threw for a 5-4 lead. It was the Giants' first back-to-back homers this season.
San Francisco starter Madison Bumgarner allowed four runs on eight hits over 6 2-3 innings with a walk and two strikeouts.
''Today was a huge step for me from where I've been,'' Bumgarner said. ''I started getting confidence back and to believe in myself a little more. I think that's what I've been missing so far this season.''
Young had a sacrifice fly and Drew tripled down the right-field line to give Arizona a 3-0 lead in the third.
NOTES: Affeldt had stranded five of seven inherited runners entering the game. ... Bumgarner pitched only 1 1-3 innings less than he did his first two starts combined. ... ... Enright has not pitched past the sixth inning since Sept. 24, a span of four starts. ... Upton's home run carried onto the concourse beyond the left-field fence, his second to reach the concourse in six days. ... Giants LHP Barry Zito was placed on the 15-day DL with a sprain in his right mid-foot. Zito hurt it Saturday when he dove forward in front of the mound to catch a bunt. Zito will see a podiatrist in San Francisco on Monday. ... San Francisco purchased the contract of RHP Ryan Vogelsong from Triple-A Fresno to take Zito's spot. Vogelsong, who last appeared in the majors on June 22, 2006, was 2-0 with a 1.59 ERA in two starts for the Grizzlies. Vogelsong pitched for three seasons in Japan before pitching in the minors for Philadelphia and the Angels last year.
---
---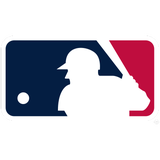 Get more from Major League Baseball
Follow your favorites to get information about games, news and more
---