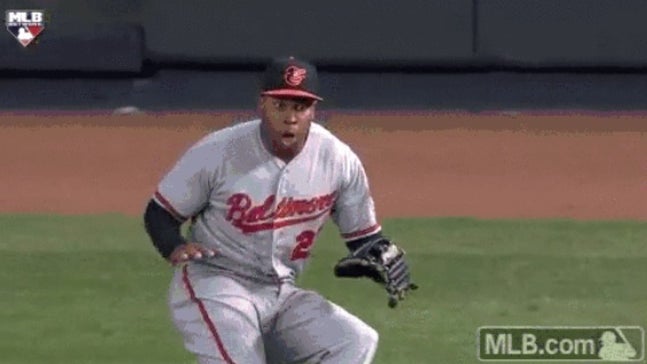 Delmon Young is terrified of fielding the ball
Published
May. 8, 2015 1:29 p.m. ET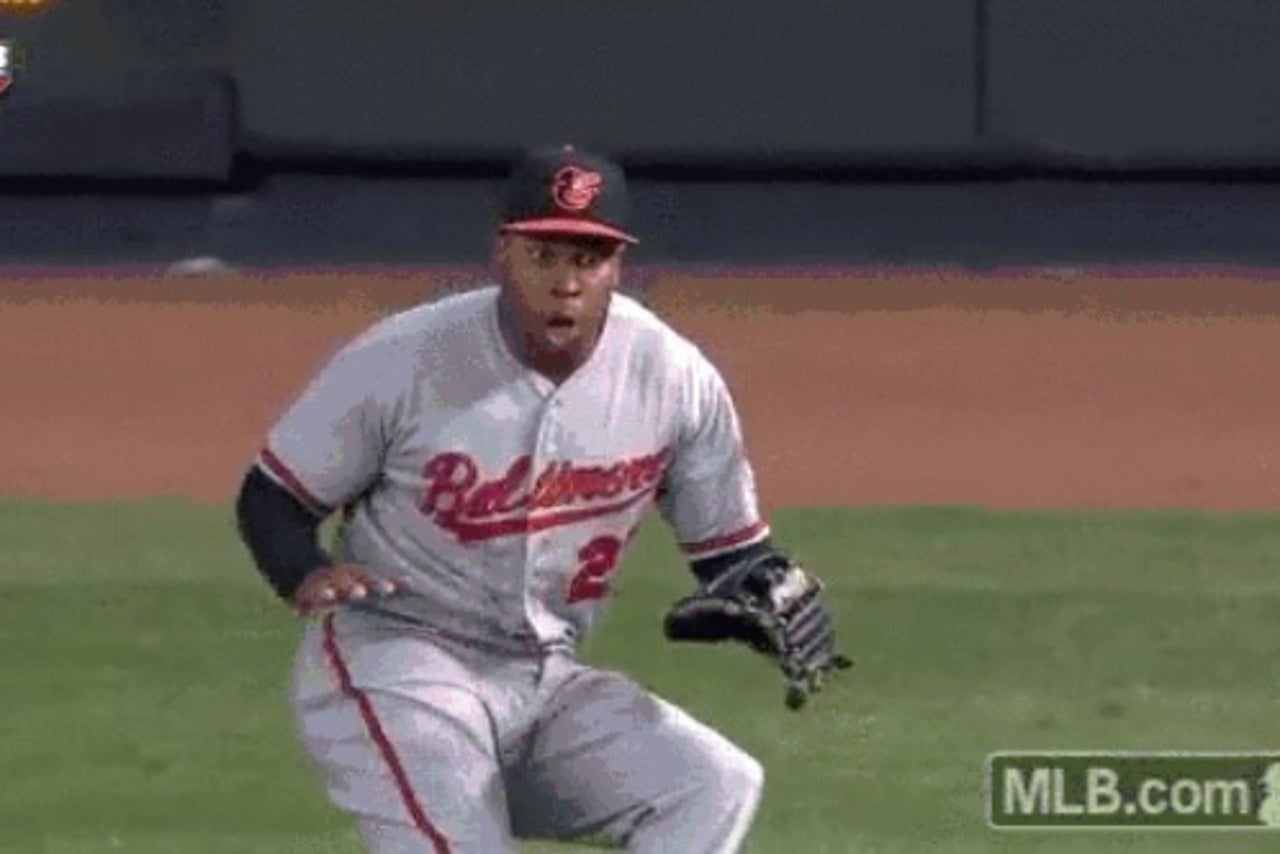 By Jason Rowan
Delmon Young broke into the major leagues with the Tampa Bay Rays as a highly touted prospect with a huge bat but suspect fielding skills. His career has pretty much played out according to the predicted script: An often formidable force with a bat in his hands but with a glove on his hand and standing in the outfield? Buckle up.
To put it in its proper statistical perspective, Young ranked 185th out of 186 outfielders in "Player Standard Fielding" rankings, according to Baseball Reference. Not good.
And perhaps no single play could encompass Young's questionable defensive skills than how he reacted to fielding this ball on a hop during a recent game. To put it mildly, the look on his face can only be described as abject terror.
Goodness gracious. It's almost like Young was treating the ball like it was a live grenade that would have exploded and blown him to bits had it not ended up in his glove and instead landing on the outfield grass.
Better put, it's probably the same kind of look Buck Showalter had on his face when Orioles general manager Peter Angelos informed him that the team was bringing back Young on a one-year deal this season. Maybe.
More from Sportress of Blogitude:
---
---