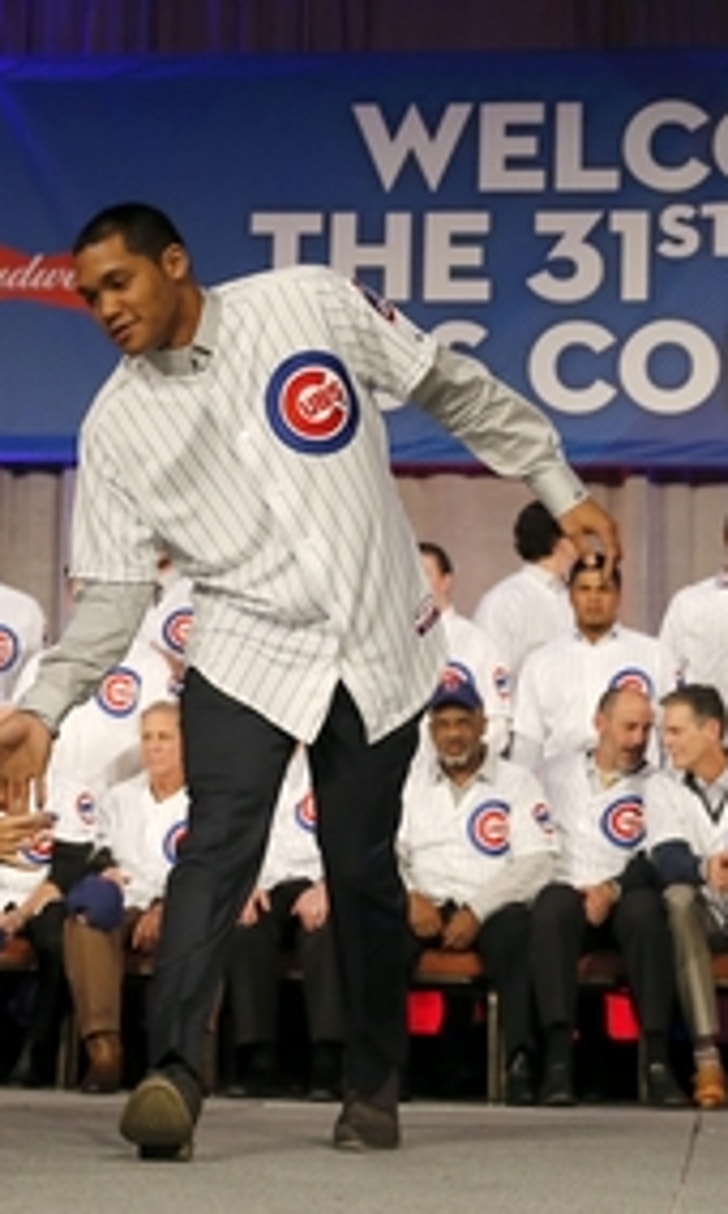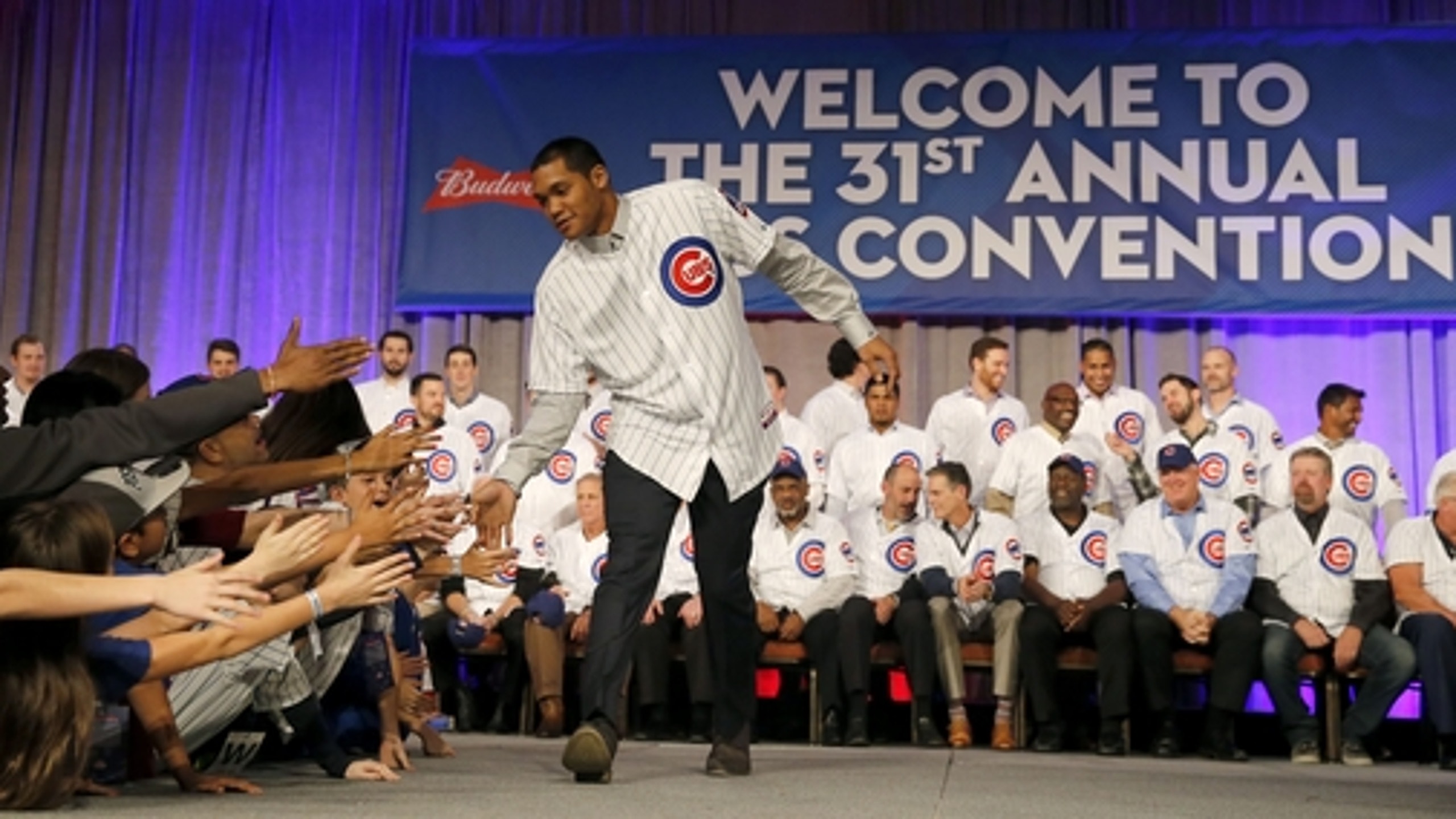 Cubs SS Addison Russell drops 12 pounds, ready for 2016
BY foxsports • January 16, 2016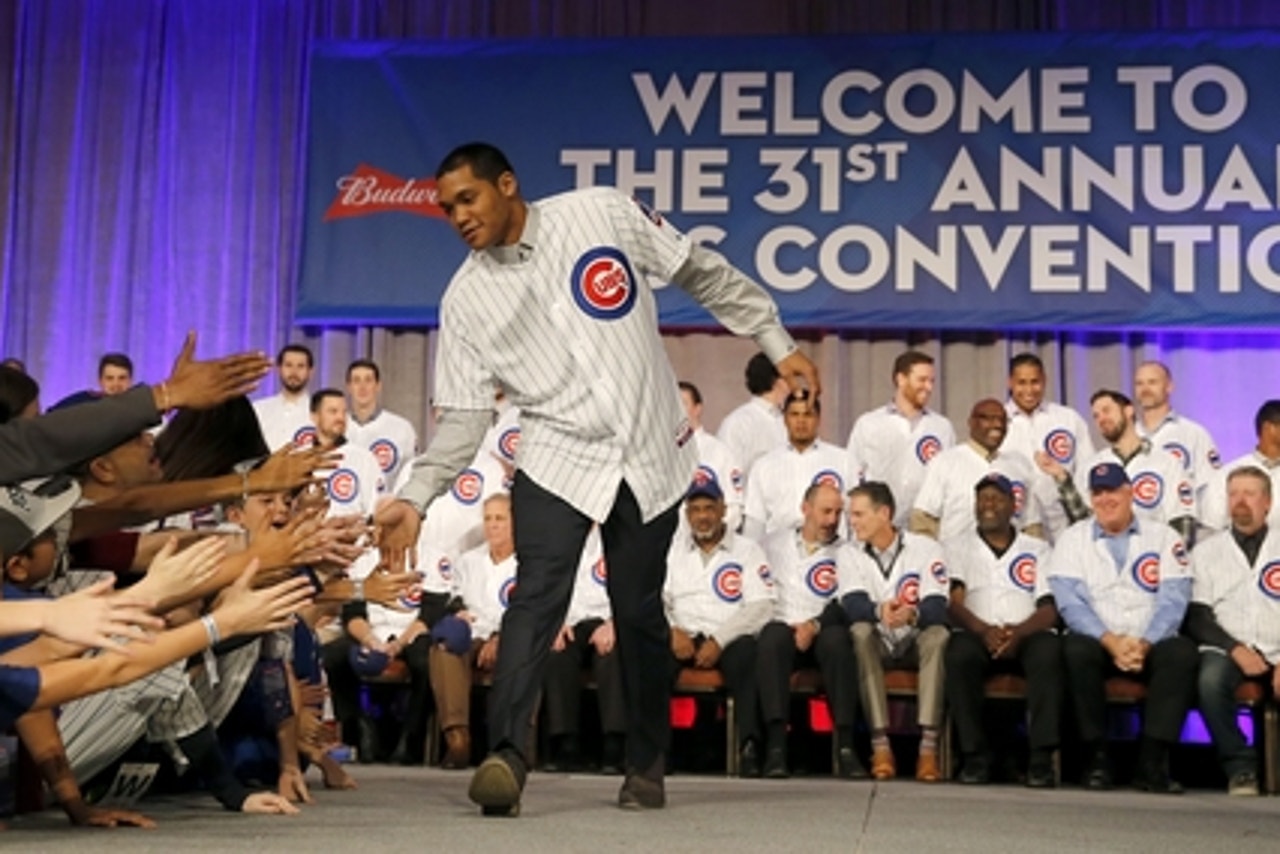 CHICAGO (AP) When Addison Russell got hurt in Game 3 of the NL Division Series in October, he got right back to work while trying to return to the field for the Chicago Cubs.
When the Cubs lost to the New York Mets in the next round, he just kept going.
A noticeably slimmer Russell said Friday he worked out for most of the winter and is completely recovered from the left hamstring injury that cut short his first playoff experience. The shortstop, who turns 22 next Saturday, is looking forward to building off his strong rookie year.
''Myself, I went from the offseason straight into rehab and then straight into working out,'' Russell said on the first day of the Cubs' annual fan convention. ''So consistently been on the grind, working out, feel great. I dropped I'd say 12 pounds, feel great, feel mobile. Feel like I control my frame a little bit better.''
Russell was part of a youth movement that powered the Cubs to 97 wins last season and an NL wild card. He began the year in the minors, and then was promoted on April 21 and hit .242 with 13 homers and 54 RBIs in 142 games. He also earned praise for his defense while playing second base before finishing the year at his natural position of shortstop.
Russell was legging out a triple in the playoffs against St. Louis when he felt his hamstring grab, and that was his last play of the year. He was replaced by Javier Baez for Game 4 of the division series, and then taken off the roster altogether for the NLCS.
While Russell rehabbed the injury to leave open the possibility of the World Series, the Cubs were swept out of the playoffs by the Mets.
''It was pretty tough,'' Russell said. ''To grind it out with these guys all year and just to see them on the field without me, you know obviously it hurts.''
Russell was selected by Oakland with the No. 11 pick in the 2012 draft, and then traded to Chicago in the July 2014 deal that sent pitchers Jeff Samardzija and Jason Hammel to the A's. He was regarded as one of baseball's top prospects at the time of the move, but the Cubs learned even more about his makeup after they signed Jason Heyward in December.
Russell and Heyward each wear No. 22, but Russell quickly handed his number over - without so much as a playful negotiation with the outfielder who had just signed a $184 million, eight-year contract. Russell will wear No. 27 this year for former NFL running back Eddie George, his favorite athlete growing up.
''I mean it reminded me of myself as a rookie, willing to do whatever I had to do to make a veteran feel comfortable, and kind of being seen and not heard,'' Heyward said. ''So a lot of respect to him in that aspect and also just showing that hey I just want to win baseball games and have some fun.''
Russell, who just got married this month, said he wants to be one of the young leaders on the team. He also thinks he is better prepared for this season after the winter workouts.
Kris Bryant, Kyle Schwarber ''and a couple other guys, I think that we're going to be kind of workhorses a little bit,'' Russell said, ''and we want to prove ourselves. I think that we're all great athletes, man, I know we're going to have a good year. We're all looking forward to it.''
---
Jay Cohen can be reached at http://www.twitter.com/jcohenap
---
---