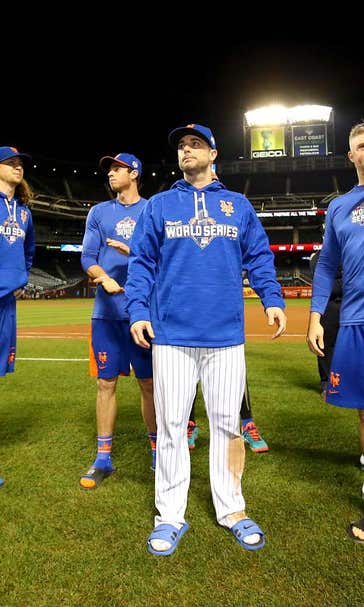 Classy Mets salute fans, congratulate Royals in defeat
November 2, 2015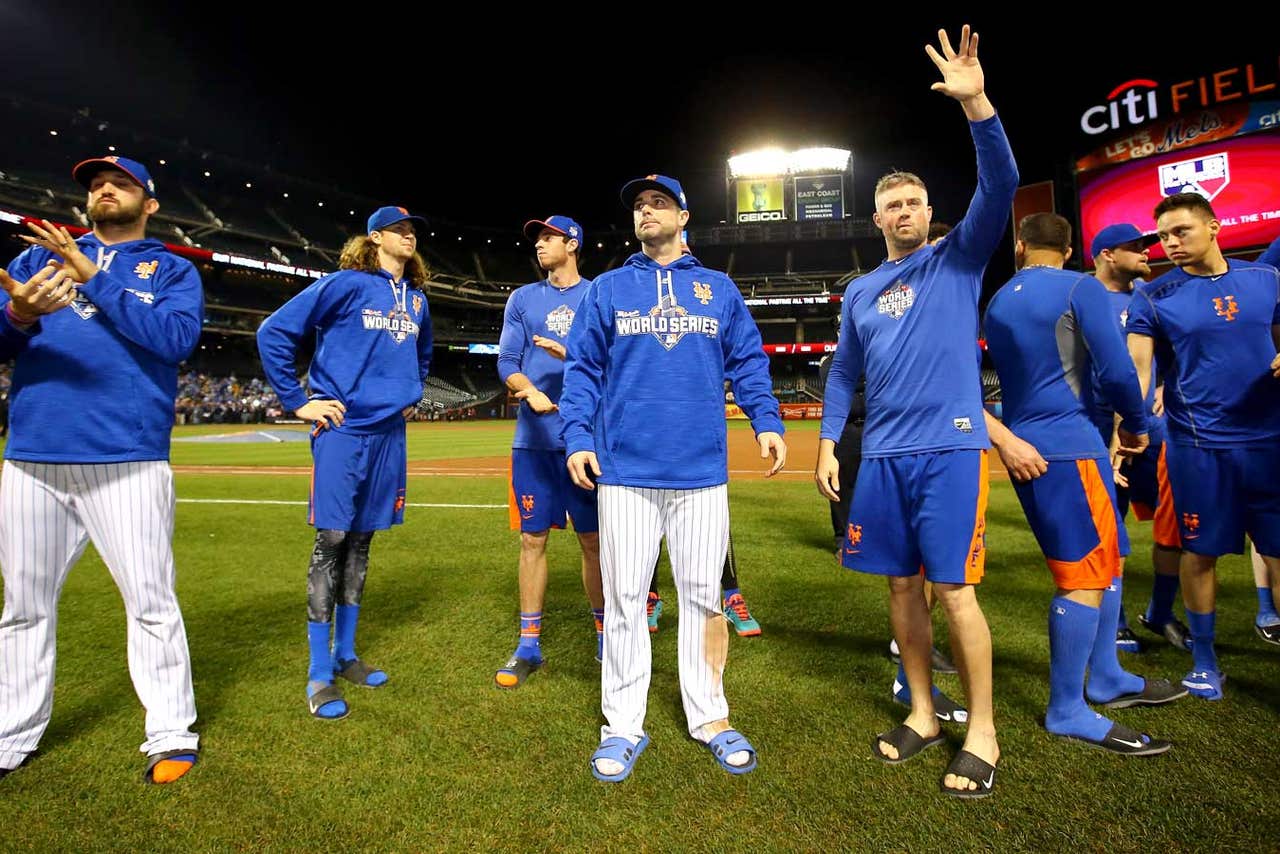 The New York Mets' World Series aspirations were squelched as they fell to the Kansas City Royals in Game 5 on Sunday, but as disappointed as they were, they managed to keep their heads held high and remain poised in the aftermath of the disillusioning loss.
Following their 7-2 loss to the Royals on Sunday night, the Mets emerged from the clubhouse to salute their home crowd at Citi Field for their support throughout the regular season and postseason, a classy gesture from a group of disappointed players.
"[It was a] tremendous year," manager Terry Collins said in his postgame press conference. "I just told the players: I've done this for a long, long time, and this is the most fun I've ever had in all the years. Tremendous season. … Tremendous guys to be around. Great experience. I'm very, very proud of 'em."
Although they held leads in all five of their World Series games, the Mets were outperformed by a resilient Royals team that constantly challenged New York to make plays in the field by putting the ball in play and being aggressive on the base paths.
In addition to saluting the fans himself, Collins walked into the visitors' dugout at Citi Field and personally congratulated Royals general manager Dayton Moore on winning the World Series.
Nonetheless, Collins didn't conceal the disappointment that he felt after coming so close to a World Series title.
"We played very well. We pitched very well. Yeah, we're real disappointed," Collins said. "I know where [Royals manager] Ned [Yost] came from when he talked about how he felt last year, and that's the way we feel right now. I told the guys, 'This is the time to enjoy it and be proud of your accomplishments,' but when you get beat at the end of the season, it's not fun."
---
---