Major League Baseball
Major League Baseball
Catcher Kurt Suzuki returning to A's from Nats
Published
Aug. 24, 2013 12:51 a.m. ET

The Oakland Athletics acquired catcher Kurt Suzuki from the Washington Nationals on Friday.
The move boosts an injury situation at the position, bringing back a former fan favorite just more than a year after trading him.
The A's are sending Class A starter Dakota Bacus to the Nationals in the swap, while Washington is paying $995,000 to Oakland as its portion remaining on Suzuki's 2013 salary.
He left Chicago where the Nationals were playing and was set to join Oakland in Baltimore for a weekend series with the Orioles.
''It feels good,'' Suzuki said in the A's clubhouse. ''I'm shocked to say the least. I mean I couldn't be happier to come back where it all started and help this team get into the playoffs.''
He did, however, like playing in Washington. That made leaving a little bit more difficult.
''It's bittersweet,'' Suzuki said. ''I wouldn't say glad for a change of scenery. I enjoyed my time there. Send to me to a place with a chance to win, and I'm all in.''
The defending AL West champion A's began the day 2 1/2 games back of Texas in the division race.
Washington didn't intend on using Suzuki much down the stretch.
''With a healthy Wilson Ramos ... playing fairly well, it was going to cut into Suzuki's playing time,'' manager Davey Johnson said in Kansas City. ''(Suzuki) is a No. 1 catcher. He needs an opportunity to play every day, and they really have a need in Oakland.''
Selected by the A's in the second round of the 2004 draft, Suzuki spent parts of the past two seasons with Washington after six in Oakland. He's batting .222 with three homers and 25 RBIs in 79 games.
Suzuki, originally traded to the Nationals on Aug. 3, 2012, fills a need for the pennant race.
John Jaso has a concussion and Derek Norris broke his left big toe Tuesday, and was placed on the 15-day disabled list Friday. The move is retroactive to Wednesday.
''He's terrific,'' A's manager Bob Melvin said of Suzuki. ''The tough part about replacing a catcher as far along as the season we are, is the transition period with the pitchers.
''So, this one is an easy one. He's knows most of our guys - a team leader, always has been. I don't know if the front office could get a better guy for us.''
Nationals pitcher Jordan Zimmermann said, ''He was a good teammate, a great catcher and I wish him the best. Not having him around is going to be tough.''
Suzuki is expected to start for Oakland on Saturday.
Norris was batting .232 with eight homers and 26 RBIs. Jaso could miss the remainder of the season with lingering concussion symptoms. He took a ball off his mask July 24 at Houston and complained of a headache.
Initially, Jaso was placed on the seven-day concussion list the following day, then transferred to the 15-day disabled list on Aug. 8.
Pittsburgh-based concussion expert Dr. Micky Collins doesn't expect the concussion to end his career. Jaso is batting .271 with three homers and 21 RBIs in 70 games.
The San Francisco Chronicle first reported the Suzuki trade.
---
AP Sports Writers Dave Skretta in Kansas City, Mo., and Dave Ginsburg in Baltimore contributed to this story.
---
---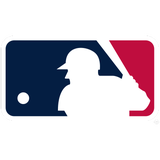 Get more from Major League Baseball
Follow your favorites to get information about games, news and more
---