Major League Baseball
Major League Baseball
Cardinals-Red Sox Preview
Published
Oct. 30, 2013 2:21 p.m. ET

Ted Williams never did it. Not Carl Yastrzemski. Not Carlton Fisk. Not even Pedro Martinez and Curt Schilling, who ended The Curse nearly a decade ago but did it on the road.
Practically no one alive can remember seeing such an event unfold: The Boston Red Sox could win a World Series title on the celebrated green grass at Fenway Park.
When the Red Sox last won a World Series at home, Babe Ruth, Carl Mays and Harry Hooper were the stars in September 1918, a season cut short by World War I. Ahead of the St. Louis Cardinals 3-2, this year's Red Sox have two chances to reward their faithful.
''It would be awesome,'' said John Lackey, who starts Game 6 on Wednesday night against Cardinals rookie Michael Wacha.
Fenway was just a kid the last time the Red Sox took the title there, a modern 6-year-old ballpark. A crowd of 15,238 watched the Red Sox defeat the Chicago Cubs 2-1 to win the Series in six games.
''It was a ball game that nobody who was present will forget. It left too many lasting impressions,'' Edward F. Martin wrote the following day in the Boston Globe.
That was so long ago that Woodrow Wilson was president of the United States, television hadn't been invented and the designated hitter didn't exist. There were 16 major league teams - none west of St. Louis - all games were played in the daytime and the NFL was 23 months from formation.
Now, Fenway Park is a centenarian, the oldest home in the majors and listed on the National Register of Historic Places.
The last time a World Series Game 6 was played between Lansdowne and Van Ness Streets was in 1975, the night Fisk sent Pat Darcy's second pitch of the 12th inning high down the left-field line and waved his arms three times, urging the ball fair, before it clanked off the yellow foul pole atop the Green Monster.
''I was just wishing and hoping,'' Fisk recalled in 2005. ''Maybe by doing it, you know, you ask something of somebody with a higher power. I like to think that if I didn't wave, it would have gone foul.''
Boston needed that 7-6 win to force a seventh game against Cincinnati, and the Red Sox went on to lose the following night.
Now, they are one win from setting off a Boston Glee Party.
''With no disrespect to history or to Carlton, you know, it's an iconic video and a highlight that is shown repeatedly, and one of the more memorable swings that probably has taken place in this ballpark,'' Red Sox manager John Farrell said Tuesday, ''but hopefully there's somebody tomorrow night that can wave their arms just the same.''
Boston swept the Series in 2004 and `07, starting at home and winning titles at St. Louis and Colorado. Given the length of time since the last championship clincher at Fenway, there is a seemingly insatiable demand for the just over 38,000 tickets.
As of early Wednesday, the cheapest of 1,200 or so ducats for sale on Stubhub.com was for standing room on the third-base side at $997.50. A dugout box seat was available for $12,322.
''I don't know what happened in 1918, but tomorrow we're going to try and make it happen, make people proud and happy in the city of Boston and New England,'' David Ortiz said. ''I guarantee it's going to be wild.''
Ortiz's performance in the World Series has been better than Ruthian. He's batting .733 (11 for 15) with two homers, six RBIs, four walks and a sacrifice fly, and has one-third of Boston's hits.
''That's why we call him `Cooperstown,''' Game 5 star David Ross said, ''because he does Hall of Fame stuff.''
While the Red Sox went through a light workout at Fenway Park on a cool autumn afternoon, the Cardinals tried to maintain their cool as they got stuck in St. Louis, joined by their families on a charter flight delayed several hours by mechanical difficulties.
''Fortunately we have plenty of food, snacks for the kids, lots of entertainment with on-board movies, and everybody travels with all their high-tech stuff,'' manager Mike Matheny said. ''Most of these kids are pretty happy that they're not in school right now, and it's a great way to spend a day.''
The plane took off about 9:10 p.m. EDT after a delay that appeared to last around 6 hours and landed shortly after 11 p.m.
Farrell made a bit of news, saying Ross will get his fourth Series start behind the plate in place of slumping Jarrod Saltalamacchia.
''David has given us a spark offensively out of the position,'' the manager said.
Shane Victorino is expected to return to right field after missing two games due to a bad back, and Game 4 star Jonny Gomes will start in left over Daniel Nava. With the shift back to the American League ballpark, Mike Napoli returns to first base and Ortiz to designated hitter.
Playing with a foot injury, Allen Craig will be the DH for St. Louis. Trying for their second title in three seasons, the Cardinals have high confidence in Wacha, a 22-year-old rookie who has won all four of his postseason starts, allowing three earned runs in 27 innings.
''I imagine it's going to be crazy, but I'm not going to pay any attention to it,'' Wacha said.
Boston doesn't want the Series to reach a seventh game on Halloween night, which likely would be started by Jake Peavy, who has a 7.11 ERA in this postseason. St. Louis would start Joe Kelly, who pitched well in Game 3 but didn't get a decision.
Ortiz, the last remaining veteran from the 2004 title, wants to make sure fans can start the hullabaloo.
''Hopefully this will get over tomorrow, and they'll get to enjoy it like they always do,'' he said. ''Party time.''
NOTES: Forty-one of 62 previous teams with 3-2 World Series leads won the title, including 24 in Game 6. ... Since the 1979 Pittsburgh Pirates won Games 6 and 7 in Baltimore, six straight teams have failed to overcome 3-2 deficits on the road.
---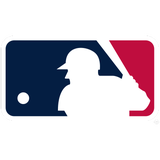 Get more from Major League Baseball
Follow your favorites to get information about games, news and more
---