Major League Baseball
Major League Baseball
Burroughs backs Kennedy's gem
Published
Aug. 23, 2011 1:00 a.m. ET

The Arizona Diamondbacks had their routine completely upended before playing the Washington Nationals on Tuesday night, and manager Kirk Gibson wasn't complaining.
Sean Burroughs hit a two-run home run and Ian Kennedy pitched seven scoreless innings in a 2-0 win that ended a six-game losing streak.
The Diamondbacks' team bus arrived at Nationals Park 45 minutes late after being stuck in heavy traffic caused by the afternoon's East Coast earthquake. The bus, which arrived at 5:15 p.m., was set to be later than usual even before the disruption, as Gibson had decided not to have Arizona take batting practice.
''We have a 4:15 bus again tomorrow, no BP, and I'm going to try and call another earthquake,'' Gibson said after the game. ''If the earthquake doesn't show up, we'll do the rest the same.''
Kennedy (16-4) allowed six hits, struck out eight, and had a single and a double at the plate. It was Kennedy's eighth win in his last nine starts.
''It's been kind of crazy,'' Kennedy said. ''It felt like high school all over again. You show up late, start getting ready an hour before the game.''
Although the Nationals had few real scoring chances, they did put the leadoff runner on base five times against Kennedy.
''I wasn't making it easy on myself,'' he said.
Nationals starter Jordan Zimmermann (8-11) held the Diamondbacks scoreless on three hits through six innings, but gave up two runs, two hits and a walk in the seventh.
After getting a groundout by Lyle Overbay to lead off the inning, Zimmermann gave up a walk to Chris Young before Burroughs' homer to right field. The home run was Burrough's first since April 30, 2005.
''Was basically looking dead red fastball, get out in front,'' Burroughs said. ''I wasn't trying to hit a home run. I obviously never do.''
After Burrough's homer, Kennedy doubled to end Zimmermann's day.
''Definitely frustrating,'' Zimmermann said. ''It's happened a couple of times this year where it's just one pitch at the end of the game. It's a home run or a double or something and they get a couple of runs.''
The start was likely the second-to-last outing of the season for Zimmermann. The right-hander is in his first full season after undergoing Tommy John surgery in August 2009, and the Nationals have said he will be limited to about 160 innings this year. After going 6 1/3 against Arizona, Zimmermann has pitched 157 innings.
Until Burrough's homer broke the scoreless tie, the Diamondbacks' best scoring chance came in the fourth inning. With runners on second and third and one out, Ryan Roberts hit a sharp grounder and third baseman Ryan Zimmerman made a diving stop to throw out Roberts and save a run.
''He's probably the only guy in the big leagues that catches it,'' Gibson said.
Zimmermann hit Justin Upton with a pitch in the fourth, the fifth time Upton has been hit in six games against the Nationals this season. Upton reacted by angrily throwing his bat to the ground before walking to first base.
''I was a little upset about it,'' Upton said. ''I don't know if you're trying to hit me or not, but control your pitches.''
Kennedy hit Michael Morse with a pitch in the fourth, and home plate umpire Marvin Hudson warned both benches.
''You could tell, none of them were on purpose,'' Kennedy said.
Upton left in the middle of the fifth inning with a left elbow contusion and was replaced by Collin Cowgill. Gibson said Upton was day to day.
NOTES: The game was delayed 21 minutes because of the earthquake that hit the East Coast Tuesday afternoon. ... Nationals manager Davey Johnson said RHP Steven Strasburg will make his next rehab start Saturday for Triple-A Syracuse. ... OF Jayson Werth left the game for a defensive replacement in the ninth inning. After the game Werth said he had a mild hip flexor, although Johnson termed it a groin strain. ''We'll see if Davey wants me to play tomorrow,'' Werth said. ... Washington introduced its top three draft picks — 3B Anthony Rendon, RHP Alex Meyer and OF Brian Goodwin — before the game. Rendon said he is completely recovered from a shoulder injury that hampered him at Rice this season. ... Arizona traded 2B Kelly Johnson to Toronto for IFs Aaron Hill and John McDonald. The Diamondbacks placed RHP Jason Marquis (fractured right fibula) on the 60-day DL. ... Nationals RHP Livan Hernandez (7-11) will start Wednesday against Arizona RHP Daniel Hudson (12-9).
---
---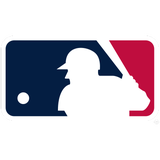 Get more from Major League Baseball
Follow your favorites to get information about games, news and more
---