Major League Baseball
Major League Baseball
Braves 5, Blue Jays 2
Published
Jun. 10, 2012 1:38 a.m. ET

The Atlanta Braves were hurting in a big way when they dropped eight straight last month to tumble to the bottom of the NL East.
A couple weeks later, there's a whole new picture.
Tommy Hanson shut down another AL East team, Dan Uggla hit a three-run homer and the Braves beat the Toronto Blue Jays 5-2 on Saturday for their season-best sixth straight win.
''We're right back where we were,'' Uggla said.
The Braves are 8-1 since the long losing streak and trail division-leading Washington by one game. The Nationals beat the Red Sox 4-2 on Saturday.
''We've been playing good baseball,'' Uggla said. ''We're grinding out at-bats, playing better defense and our pitchers have been outstanding. If we stay consistent like we have been the last week or so, we'll be all right.''
Braves rookie shortstop Andrelton Simmons hit his first career homer off Drew Hutchison (5-3) in the seventh. Michael Bourn had three hits.
Hanson (7-4) improved to 6-0 in six career starts against teams from the AL East, including a win at Tampa Bay on May 18. He gave up two runs and five hits in eight innings while improving to 7-2 in interleague play overall.
''I felt strong the entire time,'' Hanson said following his longest start of the season.
Jose Bautista hit a two-run homer in the sixth, the only inning the Blue Jays had a runner reach third base. Toronto has lost three straight, including the first two games of the series.
Craig Kimbrel pitched a perfect ninth for his NL-leading 18th save in 19 chances.
Atlanta helped Hanson with a couple of nice plays in the field. Jason Heyward made a diving catch in right to take a hit away from McCoy in the seventh, and third baseman Martin Prado made a diving stop on Encarnacion's sharp grounder in the fourth.
''It was a lot of fun to watch,'' Hanson said.
The Blue Jays also were impressed.
''Prado's a heck of a player at third base,'' Toronto manager John Farrell said. ''Not just today but yesterday, makes a couple of diving plays to his backhand side.
''They played a very solid game.''
Uggla connected against Hutchison in the third, hitting a drive to center for his 11th homer. Bourn reached on a one-out single and Brian McCann walked with two down before Uggla went deep.
Hutchison, a 21-year-old rookie making his first interleague start, gave up five runs and seven hits in 6 1-3 innings.
Farrell said Hutchison was hurt by the homers by Uggla and Simmons.
''I thought today Drew pitched as consistent as he's been the last three or four times out,'' Farrell said. ''Two pitches found the middle of the plate.
''He pitched with conviction. I thought he commanded the baseball, with the exception of those two pitches, as we've seen.''
Hutchison dropped to 2-3 with a 6.47 ERA in six road starts this season.
''No, I'm not satisfied with it,'' Hutchison said. ''I put us in a hole early we had to come back from when I put us in a bigger hole and put it out of reach.''
Simmons, playing in only his second home game, led off the seventh with his first homer. He was given the silent treatment for a few seconds before he was swarmed by his teammates in the dugout.
''I saw the guys sitting down,'' Simmons said. ''I've got a good read on them. I knew what they were doing. It was good. It was fun.''
Jose Constanza followed with his second infield hit. Hanson then sacrificed before Bourn greeted left-hander Luis Perez with an RBI double.
Hanson gave up only two hits through five innings before struggling with two outs in the sixth. Colby Rasmus singled and scored on Bautista's 17th homer, cutting Atlanta's lead to 3-2. Edwin Encarnacion followed with a single before Kelly Johnson ended the inning with a deep fly ball caught by Constanza at the wall in left.
Blue Jays left fielder Rajai Davis left after the fifth inning in only his second game back after missing a game with a jammed left middle finger. Farrell said Davis developed a blister on the back of his left index finger from the treatment for the jammed finger.
''The blister that's there creates a lot of discomfort for him,'' Farrell said. ''When he swung the bat, the bat came out of his hand in the last at-bat and we had to get him out of the game.''
Mike McCoy replaced Davis in left field.
NOTES: The Braves held a pregame ceremony to remember the 20-year anniversary of ''The Slide.'' Francisco Cabrera's ninth-inning hit drove in Sid Bream to give the Braves their 1992 NL championship series victory over the Pirates. Bream scored from second on a slide at the plate. The Braves then lost to the Blue Jays in the World Series. ... Players from the 1992 team, including John Smoltz, whose No. 29 was retired on Friday, lost to another team of former Braves players in a softball game. ... RHP Daniel Farquhar, designated for assignment by Toronto on Saturday, was claimed on waivers by Oakland. ... Bourn has a nine-game hitting streak. ... RHP Julio Teheran will be recalled from Triple-A Gwinnett to make a fill-in start for Tim Hudson on Sunday. Hudson has bone spurs in his left ankle and could return to the rotation on Wednesday against the Yankees. LHP Ricky Romero will start for Toronto.
---
---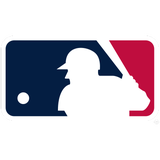 Get more from Major League Baseball
Follow your favorites to get information about games, news and more
---