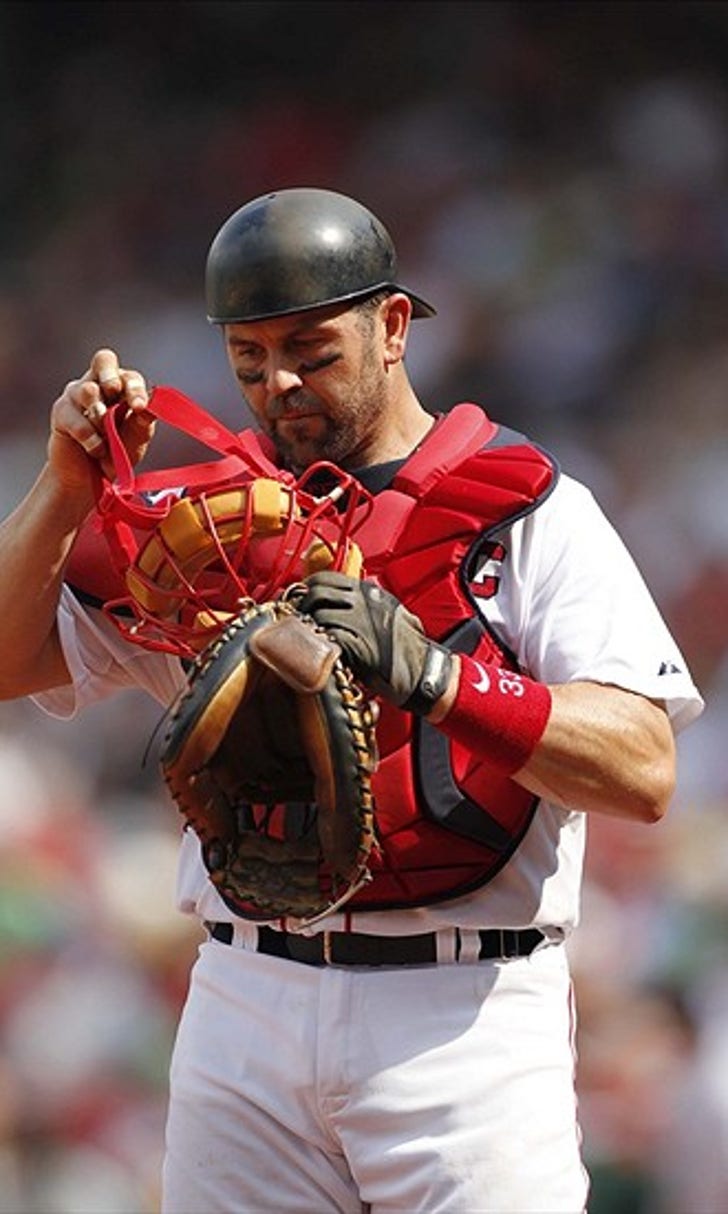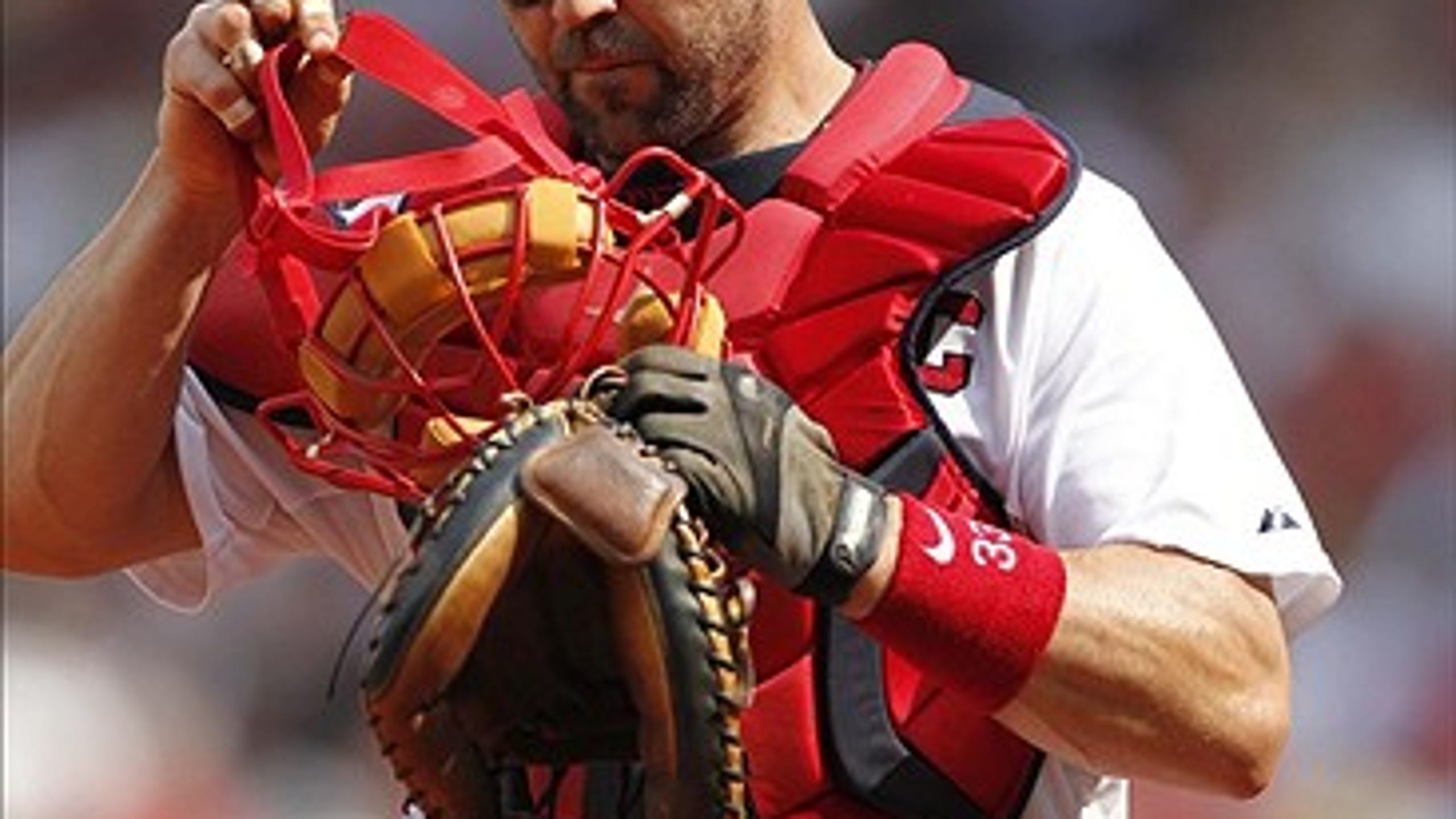 Boston Red Sox: Top 5 catchers in franchise history
BY Fansided and Daniel Cassese/FanSided via BoSox Injection • December 27, 2016
The BoSox Injection staff ranks the top handful of players in Boston Red Sox history at each position.
With the five best starting pitchers in Red Sox history out of the way, the logical step forward is to look at the best backstops in team history.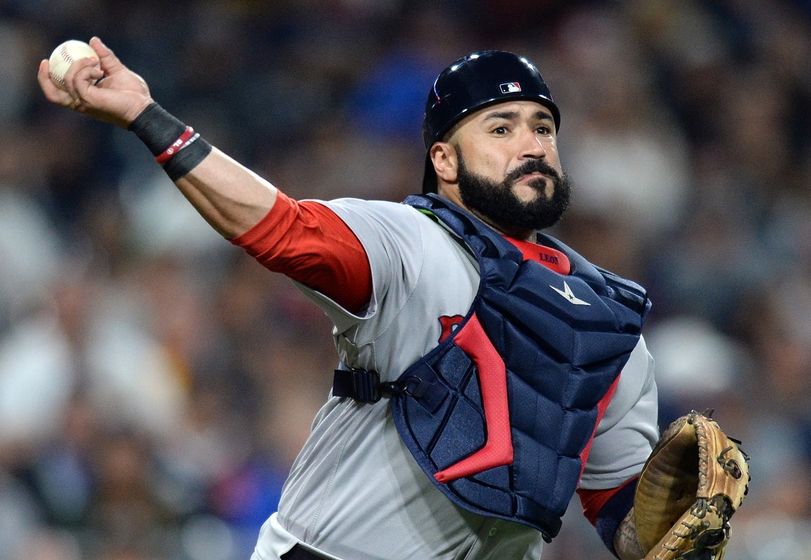 Often considered the most demanding position on the field, the value of Boston's historic catchers will be measured by their on-field performance and importance to the franchise. While the team has had their fair share of legendary players behind the plate, there's been a revolving door at the position since Jason Varitek retired in 2011. The Red Sox are expected to field a combination Sandy Leon and Christian Vazquez behind the plate in 2017, neither of which will warrant consideration for this list.
So who does crack the top 5 in franchise history? Continue reading to find out.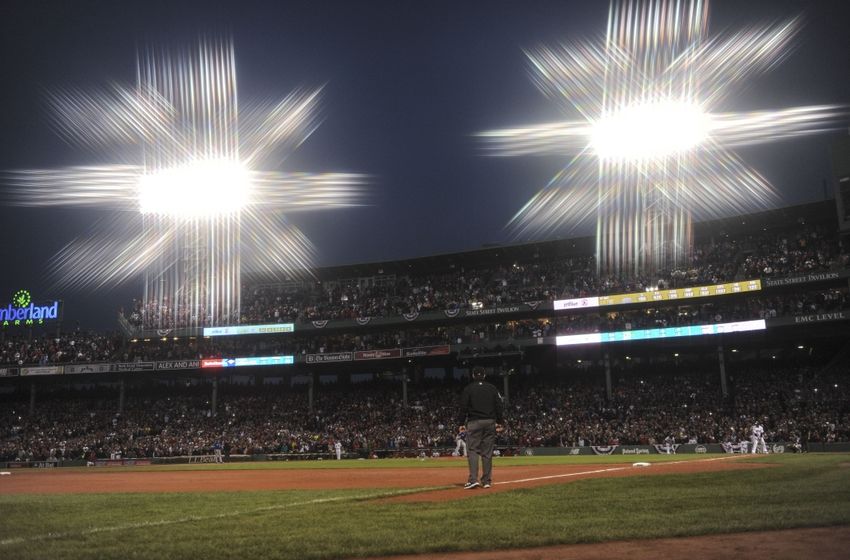 Bill Carrigan: 1906, 1908-1916
A three-time World Series champion, Bill Carrigan was elected to the Red Sox Hall of Fame in 2004. He slashed .257/.334/.314 with 6 home runs, 235 RBI and 194 runs across 709 career games with the Red Sox. His best season came in 1909 in which he posted career highs in batting average (.296), slugging percentage (.368) and OPS+ (122).
Despite his modest offensive numbers, Carrigan's place among Red Sox catchers is buoyed by the defensive value he brought to the team over his 10-year career. Carrigan spent 5116.0 innings behind the plate in a Red Sox uniform, posting a .971 fielding percentage and throwing out an impressive 45% of runners. His strong two-way play contributed to a career fWAR of 9.0, sixth all-time among Red Sox catchers.
Carrigan also spent two stints as Red Sox Manager, from 1913-1916 as a player-manager and 1927-1929. Prior to Terry Francona, he was the only manager in team history to win two World Series titles in Boston.
Rich Gedman: 1980-1990
The Pawtucket Red Sox' current hitting coach, Gedman achieved fame among Red Sox fans before he ever achieved success at the big league level. On April 18th, 1981 Gedman caught the first nine innings of a 33 inning game between the PawSox and Rochester Red Wings, the longest professional baseball game in history.
Signed as an undrafted free agent in 1977, Gedman would climb the ranks of the Red Sox' minor league system before attaining the starting role in 1984. A two-time American League all-star, he hit .259/.310/.412 over his career in Boston to go with 83 home runs and 356 RBI. In 1985, Gedman set career highs in RBI (80), batting average (.295) and OPS (.846). He also became the only catcher in Red Sox history to hit for the cycle during that season.
Gedman made just one postseason with the Red Sox, though he left his mark on franchise history during it. Catching in the bottom of the tenth during Game 6 of the 1986 World Series against the New York Mets, with two outs, the Sox up by one run and a runner on third, reliever Bob Stanley threw a pitch that Gedman couldn't handle. The tying run would set the table for the Buckner error, which we're all far too familiar with.
Nevertheless, Gedman ranks among the best catchers in team history. He stands third all-time in home runs (83) and runners caught stealing (288). He's also fourth among Red Sox catchers in runs (315) and RBI (356).
Rick Ferrell: 1933-1937
Ferrell played the fewest games of any catcher on this list at 522 but left his mark in the short time he was a member of the Red Sox. Acquired from the St. Louis Browns in 1933, Ferrell was selected to start for the American League in the inaugural MLB All-Star Game that year. He would hit .297/.385/.382 in 118 games with the Red Sox that season as well as a career-high 72 RBI.
Inducted into the Baseball Hall of Fame in 1984 with a Red Sox cap on his plaque, Ferrell was an all-star in all five seasons he spent with the team. During his time in Boston, he set franchise catching records in batting average, doubles, home runs and RBI. His career .378 on-base percentage ranks eighth all-time among catchers with at least 3,000 at-bats.
Known for more than his offense, Ferrell threw out 51% of runners while a member of the Red Sox and led all American League catchers with a .990 fielding percentage in 1934.
Despite playing just five seasons with the team, his 10.6 fWAR ranks fourth among all Red Sox Catchers. Jason Varitek: 1997-2011
The Captain. He spent the entirety of his 15-year big league career as a member of the Red Sox.
Though he was drafted in the first round by the Mariners, he was sent to Boston along with Derek Lowe for Heathcliff Slocumb in what would become one of the best trades in Red Sox history. During his career, he was named to the American League All-Star team three times in 2003, 2005, and 2008. He also won a Gold Glove and was awarded the Silver Slugger honor at catcher in 2005.
More from BoSox Injection
In 1546 games, Tek has the most home runs, runs, RBI and runners caught stealing among Red Sox catchers. His career .994 fielding percentage is tied with Tony Pena for first among all Red Sox catchers with a minimum of 2,000 innings behind the plate, despite fielding roughly 8000 more innings at catcher than Pena. He's also played in more postseason games than any other player in Red Sox history.
A pure winner, Varitek is one of three players ever to have played in the Little League World Series, College World Series, and Major League Baseball World Series. Tek won it all twice in his MLB career, most importantly as a member of the 2004 Red Sox that snapped the Curse of the Bambino. He also caught a record four no-hitters.
Jul 26, 2015; Cooperstown, NY, USA; Hall of Famer Carlton Fisk waves to the crowd after being introduced during the Hall of Fame Induction Ceremonies at Clark Sports Center. Mandatory Credit: Gregory J. Fisher-USA TODAY Sports
Carlton Fisk: 1969, 1971-1980
Remembered for this iconic home run, Fisk's career was far bigger than his performance in the 1975 World Series. His career 38.3 fWAR with the Red Sox is a full 14 wins higher than Jason Varitek's, despite playing in nearly 500 fewer games. In fact, Fisk is one of the top-5 catchers in baseball history by both FanGraphs' and Baseball References' measurements of WAR and was recognized for his stellar career with an induction into the Hall of Fame in 2000.
During Fisks' 11-year tenure as a member of the Red Sox, before signing as a free agent with the Chicago White Sox, he hit .284 with a .837 OPS and 126 OPS+. He ranks second among Sox catchers in home runs, RBI, and runs scored.
Made famous for his stellar play on the field, Fisks' open feud with Yankees' catcher Thurman Munson only further endeared him to Red Sox Nation. Their rivalry culminated during a 1973 game at Fenway Park in which Munson ran through Fisk in an attempt to score on a sacrifice bunt, leading to a bench-clearing brawl and the two catchers' ejections.
In his 11 seasons with the Red Sox, Fisk was named to the American League All-Star team seven times. He would finish as high as fourth in MVP voting, following the 1972 season in which he took home the Rookie of the Year Award and Gold Glove.
Quite simply, Carlton Fisk was the best to ever man the plate for the Red Sox.
---
---