Major League Baseball
Major League Baseball
Bonds seeks help from appeals court
Published
Oct. 28, 2013 1:00 a.m. ET

Major League Baseball's all-time home run leader on Monday asked a federal appeals court to reconsider its refusal to overturn his felony obstruction conviction.
Former San Francisco Giants slugger Barry Bonds made his longshot request of the 9th U.S. Circuit Court of Appeals in San Francisco. A three-judge panel of the 9th Circuit upheld Bonds' conviction in September. A jury found him guilty in April 2011. The jury deadlocked on three other counts that Bonds made false statements stemming from his denial that he knowingly used performance-enhancing drugs, and those charges were later dismissed.
Bonds is asking the court to assemble a special panel of 11 judges to rehear the case. The court seldom grants those requests. It would take a majority vote of the 27 active judges on the court to reopen Bonds' case. If the appeals court turns down his request, Bonds' next and final step would be to ask the U.S. Supreme Court to take up his case.
Bonds argues that he was wrongfully convicted of obstruction of justice for giving a rambling but truthful answer during a 2003 grand jury appearance. It's the same argument he made unsuccessfully to the three-judge panel that upheld his conviction.
Bonds was asked whether his trainer, Greg Anderson, had injected him with a substance, and he replied by discussing the difficulties of being the son of a famous father. His father was Bobby Bonds, a major league player as well.
Judge Mary Schroeder, in writing for the unanimous three-judge panel in September, said it was obvious Barry Bonds meant to mislead -- and obstruct -- the grand jury's investigation into his alleged use of performance-enhancing drugs, often called PEDs.
"The statement served to divert the grand jury's attention away from the relevant inquiry of the investigation, which was Anderson and BALCO's distribution of steroids and PEDs," Schroeder wrote. "The statement was therefore evasive."
A spokeswoman with the U.S. Attorney's office in San Francisco didn't return email and phone requests for comment late Monday.
---
---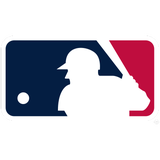 Get more from Major League Baseball
Follow your favorites to get information about games, news and more
---