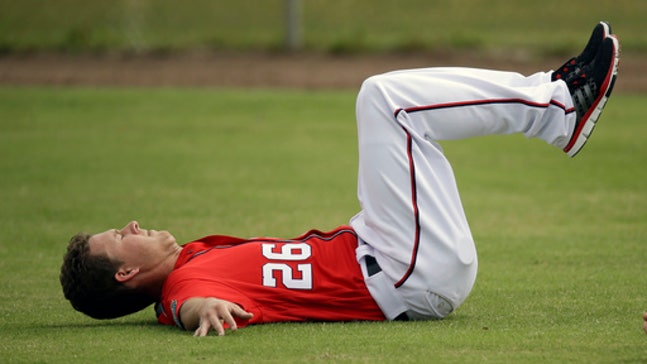 Baker sees plenty of tough decisions ahead for Nationals
Published
Feb. 21, 2016 4:43 p.m. ET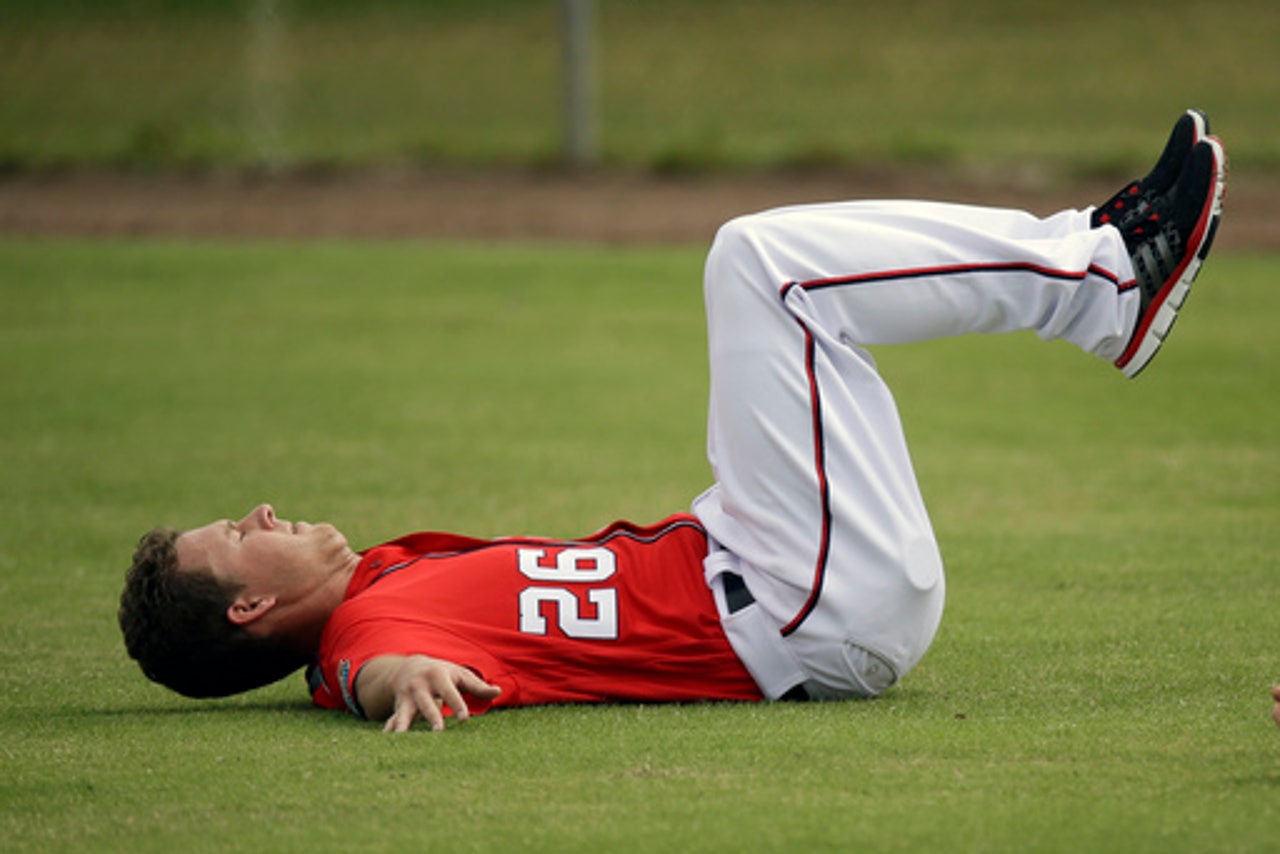 VIERA, Fla. (AP) Stephen Strasburg, Gio Gonzalez and Jonathan Papelbon all throwing on mounds a few feet apart made for an impressive scene at Washington Nationals spring training on Sunday. But it was the sight of a lot of other pitchers throwing that caught manager Dusty Baker's attention.
Baker watched as old stalwart Bronson Arroyo, top prospect Lucas Giolito, left-hander Felipe Rivero and right-handers Trevor Gott and Blake Treinen let it fly and came away almost in awe.
''Man, we got some tough decisions to make,'' Baker said Sunday afternoon. ''But you'd rather have those then not enough decisions. We have some dynamite looking arms - old, young and in the middle - with some good bodies. We have some big old stud pitchers, and we also have a couple Chihuahuas that throw the heck out of the ball.''
It's still the beginning of spring training, and those tough decisions are weeks away. But they extend to the back of the starting rotation, the bullpen, the shortstop position and the lineup.
Even though Baker is new to the Nationals, any manager in this spot would have to make some important calls. There's a competition between Trea Turner and Danny Espinosa to be the starting shortstop, between Tanner Roark, Arroyo and others to be the No. 5 starter and among plenty of relievers to earn bullpen roles.
Look no further than Baker's conversation with Arroyo, whom he managed in Cincinnati, to understand just how fluid the Nationals' roster could be. When the soon-to-be 39-year-old debated signing with the Reds or joining the Nationals, even Baker - one of his biggest supporters - couldn't guarantee anything.
''I said, `If you think I'm going to come into this locker room and have no shot at making the club, just let me know,''' said Arroyo, who missed the 2015 season following Tommy John surgery. ''He said, `Honestly, I haven't had my eyes on a lot of the guys here, so I don't know specifically what we're going to get, but I think if you come and you're healthy and pitch like you always pitch, you'll have no problem making the club.'''
After a trying year back and forth between the rotation and the bullpen that included a 4.38 ERA, Roark expects to start and is preparing to start. But with Joe Ross the front-runner to be the fourth starter behind Max Scherzer, Gonzalez and Strasburg, Baker and pitching coach Mike Maddux will have plenty to watch for in workouts and spring training games.
That includes Arroyo.
''Bronson knows what to do,'' Baker said. ''I didn't make any promises to Bronson, and he didn't make any promises to us. Nobody has to tell a pro if he still has it or if he doesn't have it. He's an honest guy.''
Washington GM Mike Rizzo brought in a couple of other honest veterans on minor league deals that included spring training invites. As if the bullpen picture wasn't crowded enough with Treinen, Gott, Rivero, Shawn Kelley, Yusmeiro Petit and Oliver Perez, the Nationals also brought in righties Matt Belisle and Burke Badenhop to compete for spots.
''They wouldn't be here if they didn't have a real shot,'' Baker said. ''We didn't just sign them for insurance.''
In the field, Turner vs. Espinosa bears watching at shortstop. But no matter who wins that job, Baker has to figure out what to do with his lineup, especially after the offseason signings of second baseman Daniel Murphy and outfielder Ben Revere.
Baker would like to split up his two best-hitting lefties, NL MVP Bryce Harper and Murphy, but beyond that he's an open scorebook.
''I don't know where (Jayson) Werth's going to hit, and a lot of it depends on the health of the other guys,'' Baker said. ''I've written out probably like about 12 lineups.''
One decision that should be easy enough is the Nationals' opening day starter. Even though Scherzer laughed off the possibility of throwing back-to-back no-hitters six months apart, it's a good bet Scherzer gets the ball April 4 at Atlanta as long as he's healthy.
''We haven't really discussed it,'' Baker said. ''But it lines up where Scherzer I think is pitching first. I've got to talk to Maddux after that.''
---
---