Major League Baseball
Major League Baseball
Attorneys make final pitch to Bonds jury
Published
Apr. 7, 2011 1:00 a.m. ET

Making a final appeal to jurors before they decide whether Barry Bonds lied about taking steroids, defense attorney Allen Ruby offered a simple explanation Thursday for why the government has spent years pursuing the home run king: ''He was Barry.''
Bonds is charged with lying to a grand jury during a Dec. 4, 2003, session when he denied knowingly taking performance-enhancing drugs and said no one but his doctors gave him an injection of any kind. He was indicted more than three years ago.
The federal case against Bonds is now in the hands of a jury. Closing arguments in the former baseball star's 12-day trial wrapped up Thursday afternoon and the eight-woman, four-man jury went home a few minutes later. They'll pick up with deliberations on Friday morning.
Ruby told the jury during his closing argument that two prosecutors attempted to ''intimidate'' Bonds during that 2003 court appearance by switching places 36 times to question the slugger.
''The prosecutors were being very cagey,'' said Ruby, alleging the government lawyers were attempting to confuse and humiliate Bonds. Ruby said the prosecutors failed – and they were angered by Bonds' demeanor.
''He was not intimidated,'' Ruby said. ''A lot of the venom in the government's pursuit here was because he wasn't intimidated. He was not subservient. He was Barry.''
Ruby said witness accounts that made it sound as if Bonds' personal trainer, Greg Anderson, may have injected the baseball star numerous times were simply ''made up'' by Bonds' enemies.
Ruby followed Assistant U.S. Attorney Jeff Nedrow to the lectern Thursday. Earlier, Nedrow opened his closing argument by urging the jury of eight women and four men to find Bonds guilty.
''All he had to do was tell the truth,'' Nedrow said in the courtroom of U.S. District Judge Susan Illston. ''He chose not to tell the truth and that's why he's here.''
Bonds is charged with three counts of making false statements and one count of obstruction of justice. Bonds, owner of the major league records for home runs in a career and a season, told the grand jury in 2003 that Anderson misled him into taking designer steroids by calling them flaxseed oil and arthritis cream.
Nedrow told the jury that Bonds' story was obviously false because the former baseball star was a rich, professional athlete who paid close attention to his body.
''He makes $17 million a year and doesn't know what he's taking,'' Nedrow rhetorically asked the jury. ''That's his account and it's an account that's false.''
Nedrow alleged that Bonds lied about his drug use because he wanted to keep it from his famous father, former Major League Baseball player Bobby Bonds and from his team, the San Francisco Giants.
''The defendant had a secret and he didn't want his dad to know about it,'' Nedrow said. Bobby Bonds died of cancer in 2003.
Dressed in a dark blue suit, Bonds leaned forward at the defense table and occasionally sipped from a water bottle during closing arguments. He sat attentively between two of his lawyers as Nedrow discussed the testimony of Bonds' former girlfriend, Kimberly Bell, and his estranged best friend and ex-business partner, Steve Hoskins. Bell testified about physical and behavioral changes she witnessed during her nine years with Bonds, including hair loss, acne, shrunken testicles and mood swings. Nedrow alleged those were side effects of steroid use.
Nedrow played a recording Hoskins secretly made of a conversation he had with Anderson. Hoskins testified that he made the recording in 2003 to prove to Bonds' father that his son was using steroids. Nedrow said the recording shows the two men discussing injecting Bonds with designer steroids.
Hoskins ''cared about the defendant,'' Nedrow said. ''He was worried about the dangerous effects of the drugs.''
The defense team contends that Hoskins made the recording in an attempt to extort Bonds. In early 2003, Bonds accused Hoskins of selling memorabilia without Bonds' permission. Bonds severed his business relationship with Hoskins and also asked the FBI to investigate Hoskins.
As closing arguments stretched into the afternoon, Bonds' attorney Cristina Arguedas attempted to discredit Bell by saying that she ''committed perjury'' when she exaggerated the shrinkage of Bonds' testicles during her appearance before the grand jury. Arguedas also pointed out that Bell posed nude for Playboy and appeared on Howard Stern's raunchy radio talk show.
Ruby wrapped up his closing argument by urging jurors to dismiss testimony about the size of Bonds' head, which grew while he played for the Giants. Prosecutors argued head growth was a side effect of steroid use. Ruby said that there is no scientific proof that steroid use leads to head growth.
''This business about Barry's head getting bigger, to use a legal term, is stupid,'' Ruby said. ''All this head lie has done is to demonize Barry Bonds.''
Bonds' trial, now in its 12th day, has generally attracted little interest locally but the San Francisco courtroom where the case is being tried was packed on Thursday with spectators and media.
---
---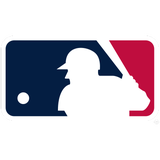 Get more from Major League Baseball
Follow your favorites to get information about games, news and more
---