Major League Baseball
Major League Baseball
Attorney says Cardinals execs not behind Astros hacking
Published
Jun. 17, 2015 3:16 p.m. ET

ST. LOUIS (AP) High-level executives of the St. Louis Cardinals were not involved in the hacking of the Houston Astros' player personnel database, an attorney hired by the team said Wednesday, citing an internal review.
The Cardinals said they retained the Dowd Bennett firm for a review several months before this week's disclosure that the FBI is investigating whether the team hacked into the Astros' computer system that is used to track players and prospects.
''With what we have done so far, I am 100 percent confident that this does not touch upper management and does not involve people like John Mozeliak and Bill DeWitt,'' Jim Martin, an attorney for the firm, told The Associated Press. Mozeliak is the Cardinals' general manager and DeWitt is the team chairman.
Martin said he was retained in February.
Mozeliak said in Minnesota that he and DeWitt were not aware of any information that the team used. The Cardinals have been aware of the investigation for ''several months,'' the GM added.
''When you look at how you make decisions and why you make decisions, everybody does it differently,'' Mozeliak said. ''In our case, we're very comfortable with our process and how we think through things.
''I hope people realize today, though, that this is not something that I was aware of or Mr. DeWitt was aware of. In no way did it help inform any of our decisions.''
Repeating his assertion from Tuesday in St. Louis, manager Mike Matheny didn't believe the investigation would affect performance. The Cardinals led the major leagues with a 43-21 record.
''There's going to be extra questions, there's going to be extra attention,'' Matheny said. ''We've got a good group of guys who have been around and had potential distractions that they've stayed the course. And that's all we're asking them to do.''
Mozeliak also separated the Cardinals' performance from the investigation.
''I do feel that this is something that's not great news for our organization,'' Mozeliak said. ''But it shouldn't be something that tarnishes what these gentlemen do on the field.''
The FBI has declined to confirm it is investigating the Cardinals. But a person familiar with the investigation earlier told the AP that federal authorities are looking at whether members of the team were to blame for what Major League Baseball called a ''breach'' of the Astros database. There has been no indication of how many employees might be under investigation and Martin's comments were the first to suggest that any wrongdoing could be limited to the lower levels of the Cardinals organization.
The internal investigation is not finished, and Mozeliak added, ''Not being an expert on this, I feel like progress is being made.''
''These are serious allegations that don't reflect who we are as an organization,'' DeWitt said. ''We are committed to getting to the bottom of this matter as soon as possible, and if anyone within our organization is determined to be involved in anything inappropriate, they will be held accountable.''
DeWitt said the law firm is helping the team in providing requested information to the federal government. MLB Commissioner Rob Manfred said this week that subpoenas have been issued, though he did not disclose any details.
''The alleged conduct has no place in our game,'' Mozeliak said. ''We are committed to finding out what happened. To the extent we can substantiate that these allegations have merit, we will take appropriate action against anyone involved.''
The hack was first reported in June 2014 after some of the trade talk was published online. The Astros rely heavily on analytics in their evaluation of players and use an online database called Ground Control to house proprietary information. Jeff Luhnow, who headed the Cardinals' scouting and player development department, was hired as the Astros general manager in December 2011 and he has helped turned the team into an AL contender.
Luhnow has not commented this week, but last year said the Astros were working with the FBI and MLB security to determine who was responsible for the breach.
The motive for hacking the Astros' system is unclear.
The Cardinals have become a model of success by mixing traditional scouting with a heavy dose of analytics. They've advanced to the NL championship series four years in a row, a franchise best.
That approach grew as Luhnow rose to power in the front office more than a decade ago.
Mozeliak said the Cardinals are a ''very data-driven team.''
''The success of our organization has always been that we remain disciplined to the process,'' Mozeliak said. ''It's a balance between our scouting world and the analytical world and we try to optimize both.''
The Cardinals are not big players in free agency, building rosters that emphasize homegrown talent with a handful of name players as anchors. Their World Series roster in 2013 included 16 players drafted when Luhnow oversaw player development and scouting.
Some of them were no-brainers, like supplemental first-rounder Lance Lynn in 2008 and second baseman Kolten Wong, a first-rounder in 2011 and third in the NL Rookie of the Year balloting last season.
Under Luhnow's watch, the Cardinals uncovered three later-round gems in 2009 - two-time All-Star Matt Carpenter in the 13th, closer Trevor Rosenthal in the 21st and first baseman Matt Adams in the 23rd. Lefty setup man Kevin Siegrist was a 41st-rounder in 2008.
''I know he had an impact in the draft,'' said Chris Duncan, who played for the Cardinals while Luhnow was in St. Louis and is now a broadcaster. ''And I know some of the players he drafted turned out to be pretty successful.''
Luhnow had a good working relationship with Mozeliak, himself a former personnel director, before leaving along with one of his top aides - Sig Mejdal, a former NASA employee and analytics expert - for Houston. But he clashed with others with more of an old-school background, including manager Tony La Russa and general manager Walt Jocketty.
La Russa came to St. Louis after a successful run in Oakland and was critical of ''Moneyball,'' both book and movie, which heaped praise on the statistical analysis used by the Athletics.
Mozeliak's lieutenants feature a blend of old and new school - and include many who would have worked with Luhnow before he left for Houston.
Michael Girsch, the assistant GM since 2011, has a mathematics degree and has headed a group supporting baseball operations with internet applications since 2008. Mike Jorgen, senior special assistant to Mozeliak, is a baseball lifer, a former 16-year big leaguer who has served the franchise in many capacities including interim manager after Joe Torre was fired in 1994.
New scouting director Chris Correa earned a bachelor of science in cognitive science and a master of science in psychology.
---
AP Sports Writer Jon Krawczynski in Minneapolis contributed to this report.
---
---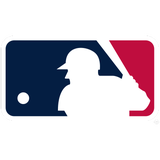 Get more from Major League Baseball
Follow your favorites to get information about games, news and more
---