Major League Baseball
Major League Baseball
Athletics 5, Angels 4(10)
Published
May. 17, 2011 8:44 a.m. ET

Mark Ellis wanted to hit a line drive to center. The Oakland second baseman will settle for an infield grounder and a walk-off RBI.
Kurt Suzuki scored from third base in the 10th inning on Ellis' fielder's choice grounder to an outfielder playing in the infield, lifting the Athletics to a 5-4 win over the Los Angeles Angels on Monday night.
''I was just trying to hit the ball up the middle,'' Ellis said. ''I just wasn't going to strike out. I know as an infielder that's a tough play to catch that ball, especially in these conditions, so I just tried to put the ball in play somewhere.''
The ball just happened to go to Howie Kendrick, the Angels' left fielder who was pulled into the infield by manager Mike Scioscia. Scioscia used a five-man alignment in hopes of preventing exactly what happened.
Suzuki drew a one-out walk off Los Angeles reliever Fernando Rodney (2-2), moved to second on another walk then took third on a wild pitch.
Kendrick, playing in the outfield due to Vernon Wells' injury, was playing near second base and fielded Ellis' grounder cleanly. But his throw home sailed high and Suzuki slid across the plate with the game-winning run.
''What a great finish to a tough game,'' A's manager Bob Geren said. ''That's an alignment a lot of managers use. I've used it myself on occasion. As soon as the throw went high I knew he was safe.''
Grant Balfour (3-1) pitched one inning with three strikeouts for the win.
The start of the game was delayed by rain for 1 hour, 25 minutes - the third time in seven days the A's have had games interrupted because of weather.
The A's blew a 3-0 lead then rallied to tie the game with one run in the ninth.
''We lost a tough ballgame,'' Scioscia said. ''Anytime you lose a game late, it's tough. There were some things we didn't get done on the field.''
The Angels trailed 3-0 before rallying for two runs in the sixth and two in the seventh.
Maicer Izturis started the comeback with a leadoff single in the sixth. After back-to-back walks by Oakland starter Brett Anderson loaded the bases, Alberto Callaspo drove in one run with a fielder's choice grounder. Mark Trumbo followed with a sacrifice fly to cut Oakland's lead to 3-2.
Reliever Michael Wuertz gave up an infield single to Izturis then walked Torii Hunter to load the bases. Kendrick followed with a sharp single to the gap in left-center, driving in Bobby Abreu and Izturis to give the Angels a 4-3 lead.
The A's scored three runs off Angels starter Joel Pineiro in the fifth.
David DeJesus was hit by a pitch then came all the way around on a single by Ellis and a two-base throwing error by Callaspo. Cliff Pennington's RBI single scored Ellis, and Josh Willingham later added a bases loaded sacrifice fly.
Scott Downs pitched a scoreless eighth for the Angels then turned it over to Jordan Walden. Walden, who had blown two previous save opportunities, couldn't hold the lead.
Coco Crisp hit a two-out single, stole second then scored on Daric Barton's single to shallow right-center to force extra innings.
Both starters were long gone when the game ended.
Pineiro gave up three runs and six hits over seven innings, coming up shy in his first bid at career victory No. 100.
Anderson also pitched into the seventh and had seven strikeouts, but walked four and allowed three earned runs.
The game was pushed back from its original start time while workers swept water off the tarp covering the infield. A's manager Bob Geren walked onto the middle of the tarp at one point and spoke with one of the workers before retreating into the clubhouse.
Workers tried removing the tarp 30 minutes into the delay but quickly put it back on when the rains returned. After a meeting with team officials, the decision was made to start the game an hour later.
The conditions definitely had an effect.
Oakland's Josh Willingham singled sharply down the third base line in the first inning but the ball came to a sudden splashing stop once it reached the outfield grass. Angels shortstop Erick Aybar sprinted over then slid in the water while trying to retrieve the ball.
Aybar went 0 for 4 with a walk, ending his career-high 13-game hitting streak. Aybar tried bunting for a hit in the ninth but was thrown out by Oakland third baseman Kevin Kouzmanoff on a close play.
Notes: Oakland LHP Dallas Braden will undergo shoulder surgery Tuesday morning in New York. Braden was originally scheduled to have the operation Monday but his flight was canceled. ... Closer Andrew Bailey will pitch in his second extended spring training game in Arizona, and the A's two-time All-Star could begin a rehab assignment in the minors next week. ... IF Adam Rosales will have a CAT scan on his right foot Tuesday. If he's cleared, Rosales - who had surgery in December- will head to Arizona to play in an extended spring training game.
---
---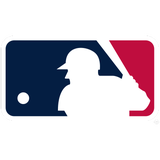 Get more from Major League Baseball
Follow your favorites to get information about games, news and more
---