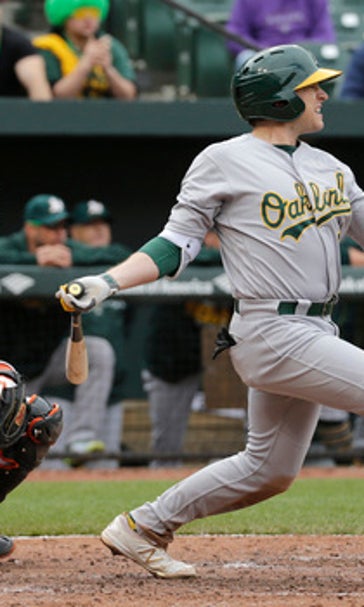 A's beat Orioles 8-4 in doubleheader opener to end skid
May 7, 2016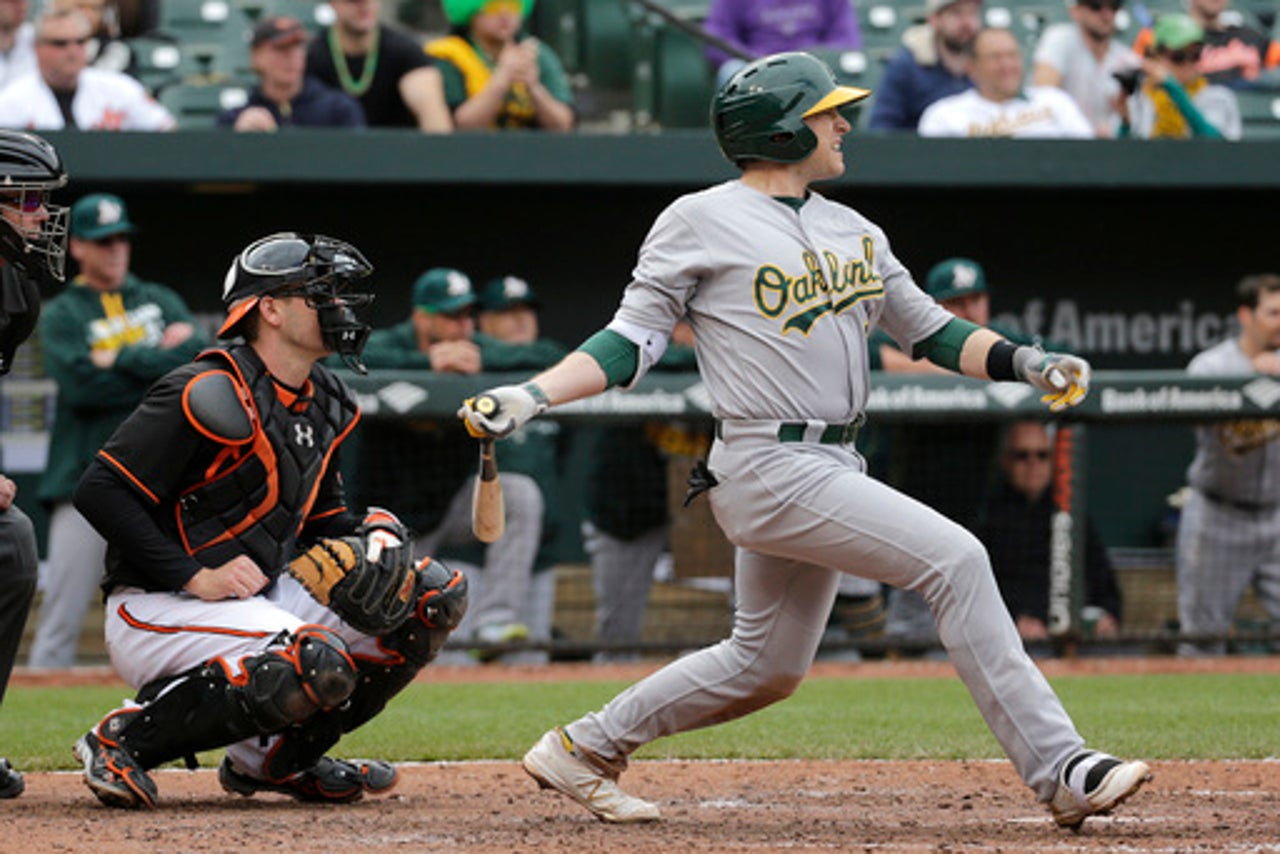 BALTIMORE (AP) Marcus Semien homered and drove in three runs, and the Oakland Athletics snapped a four-game losing streak by beating the Baltimore Orioles 8-4 Saturday in the opener of a split doubleheader.
Jed Lowie had three hits and two RBIs for the A's, who amassed a season-high 15 hits to become the last team in the majors to win in May. A rainout Friday night forced the day-night twinbill.
Rich Hill (4-3) allowed two hits and a run over 5 2/3 innings. Relying heavily on a sweeping curveball, the left-hander struck out five and permitted only one runner past first base over the first five innings.
Hill is 4-0 with a 1.09 ERA on the road.
Manny Machado had two hits for the Orioles, who scored only one run over a 27-inning span before getting on the board in the sixth.
Rookie Mike Wright (1-3) gave up five runs and 10 hits in five-plus innings. He's 0-3 in his last four starts.
---
---