Arcia, Perez power Brewers past Cardinals 12-5
BY foxsports • September 9, 2016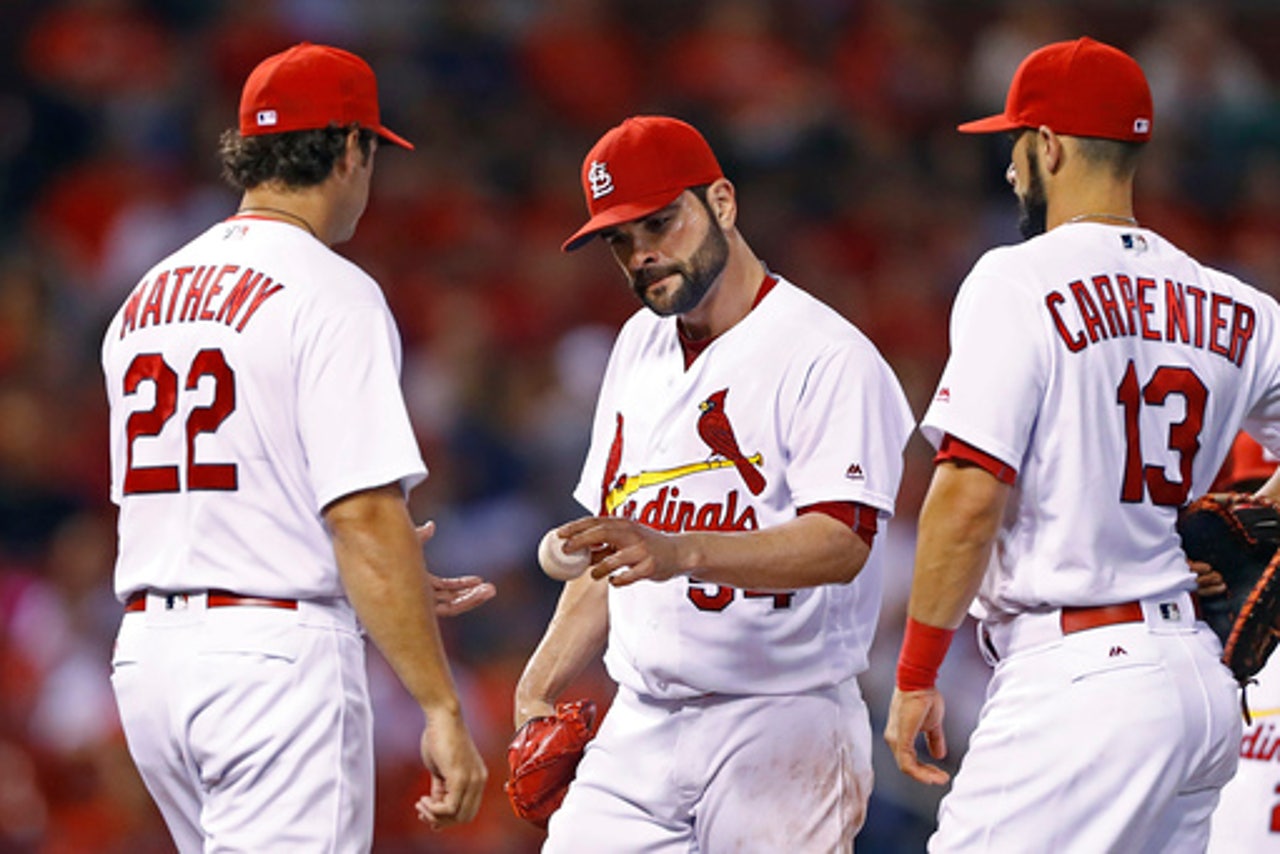 ST. LOUIS (AP) Orlando Arcia is finding his balance.
Domingo Santana and Arcia hit back-to-back homers as the Milwaukee Brewers continued their recent road dominance routing the St. Louis Cardinals 12-5 on Thursday night.
Hernan Perez had four hits and three RBIs for the Brewers, who won their season-high fifth straight on the road and have won seven of their last eight games.
''You're always happy to be in a good streak,'' Arcia said through an interpreter. ''We try to keep it loose, we try to play games before the game just trying to keep everybody loose and just going out there and having fun.''
The Cardinals fell to 30-38 at home and dropped a half game behind the idle New York Mets for the second wild card spot.
Santana and Arcia connected on consecutive pitches in the second inning. It was the seventh time Milwaukee hit back-to-back homers this season and the second time in four days as Chris Carter and Santana did it on Sunday at Pittsburgh.
''I just went out there looking for a pitch I could hit hard, looking for my pitch,'' Arcia said. ''I was able to get one and hit it hard and get it out.''
Perez's four hits matched a career high he set Tuesday against Chicago.
''He's swinging the bat well,'' Brewers manager Craig Counsell said. ''He just is getting in spots and tonight we had some runners on base when he was up. He's making a lot of hard contact, solid contact.''
Brewers catcher Martin Maldonado has been pleasantly surprised by Perez's production in the clean-up spot.
''He's earned his playing time this year and is putting up his numbers,'' Maldonado said. ''He doesn't try to do too much. He's older and he's learning. He's doing a good job.''
Arcia, who told reporters a couple of weeks ago that his balance was off in the batter's box, had three hits and raised his average to .367 over his last 15 games.
''Just a lot of hard work,'' Arcia said. ''Just try to keep my same approach, up the middle and the other way and its starting to click.''
The bottom three hitters in the Brewers lineup reached eight times and scored six runs.
Maldonado's two-run home run in the sixth was his first since Aug. 13.
Brewers right-hander Junior Guerra (8-3) needed 74 pitches to get through five innings in his second start back from the disabled list. It was his first career win against St. Louis in three tries.
Jaime Garcia (10-12) struggled for the fourth time in his last five starts, losing a career-high fourth straight decision. He gave up five earned runs in 3 2/3 innings - his third shortest outing of the season.
''As he came out in the first I thought it was going to be one of those days where we were going to see some really good balls on the ground,'' Cardinals manager Mike Matheny said. ''It seemed like some elevated balls got him. He had a good sinker. It just ended up being a rough one.''
Garcia entered the game with an 11-5 career record against the Brewers.
''Well there are some guys who hadn't faced him very often,'' Counsell said. ''He left some balls up and that's how you've got to get him. You've got to get him with some balls up in the strike zone and we did a good job of it.''
Cardinals reliever Mike Mayers retired just two of the nine batters he faced, giving up six runs. He has given up 15 runs in 3 1/3 innings and has a 40.50 ERA.
Kolten Wong's two-run home run in the fourth was the Cardinal second baseman's third in his last six games. Jose Martinez's first major league hit in the eighth scored Jedd Gyorko.
TRAINING ROOM
Cardinals: LHP Michael Wacha (right shoulder inflammation) and RHP Trevor Rosenthal (right shoulder inflammation) both had successful bullpen sessions Wednesday. . OF Matt Holliday (right thumb fracture) grabbed a bat for the first time Thursday. . IF Aledmys Diaz (right thumb fracture) went 0-for-4 in a rehab start at Double-A Springfield on Wednesday.
UP NEXT
Brewers: RHP Jimmy Nelson (7-13, 4.36 ERA) has made 12 quality starts this season. He is 0-6 with a 7.57 ERA in eight career games against St. Louis.
Cardinals: RHP Carlos Martinez (13-7, 3.07 ERA) leads all National League pitchers with 30 double plays induced. He is 2-0 with a 0.95 ERA in three starts this season against Milwaukee.
---
---