Major League Baseball
Major League Baseball
Angels soar back into playoff chase with 6 wins
Published
Aug. 25, 2011 11:18 p.m. ET

The Los Angeles Angels won't know for another month whether their entire season swung around on that one big swing by rookie Mark Trumbo.
Yet ever since Trumbo's two-run, game-ending homer on Aug. 18, the Angels have been moving swiftly in the right direction.
Just a week ago, the Angels had lost three straight games to the division-leading Texas Rangers, and they were one inning away from an embarrassing four-game sweep and an eight-game deficit in the AL West standings.
After Trumbo's ninth-inning blast electrified Angel Stadium, ending a five-game skid and beating the Rangers 2-1, Los Angeles has won a season-high six straight games. The Angels are just 2 1/2 games behind the suddenly slumping Rangers as they head to Texas for a crucial three-game series starting Friday.
''That was a great moment for us, a real lift when we needed it,'' said Torii Hunter, who reached base right before Trumbo's homer. ''Now, we're just riding. We're doing what we have to do each day. But that was a good push, a good start.''
The Angels realize the weekend in Arlington won't decide their playoff fate, not with September still to go. They're simply happy they prevented their season from slipping away too soon.
''That walkoff homer sparked us a little bit with Trumbo, and got us going in the right direction,'' ace Jered Weaver said. ''Hopefully we can keep this going to the road trip and maybe take two out of three in Texas.''
A week after they were three outs away from being eight games out, the Angels conceivably could be in first place by Sunday - and they're clearly taking this weekend series seriously. Manager Mike Scioscia all but confirmed he'll use Ervin Santana and Weaver on short rest for the weekend games after 13-game winner Dan Haren starts on Friday, throwing Los Angeles' 1-2-3 punch right at the Rangers, who beat up on two rookie Angels starters last week.
''Whatever they want me to do, I'm ready for it, because we're down to the nitty-gritty now,'' Weaver said after beating the White Sox on Wednesday night. ''If it's taking the ball on three days' rest, that's what I want to do.''
The Angels have cut 4 1/2 games off the Rangers' lead in just seven days, culminating in an 8-0 win over Chicago on Wednesday. Their offense, which had the majors' worst batting average since the All-Star break, has been just good enough to win, while their starting pitching is rounding back into strong form behind Weaver, who affirmed his long-term commitment to the Angels on Monday with an $85 million contract extension.
It's a remarkable shift from the way August began for the Angels, who had won five of the previous six AL West titles before missing the playoffs last season. The Angels were among baseball's most consistent winners of the past decade, but gradual personnel losses had blunted the offensive firepower of a team that made the ALCS in 2009.
Los Angeles struggled on an East Coast road trip right before losing three straight games to the Rangers last week, and even the Angels wondered whether they couldn't quite keep up with the defending AL champions. Nobody is wondering any more.
''We weren't playing to a level we wanted to, and you saw the standings reflect that,'' Scioscia said. ''As we've been able to reverse that, we've climbed back to where we were a couple weeks ago. Now we need to continue that.''
After that third straight loss to Texas last week, the talkative Hunter sat motionless and silent in front of his locker, clearly frustrated by the Angels' inability to get runs when they're most needed. Veteran sluggers Vernon Wells and Bobby Abreu have struggled all season long, while Kendrys Morales - expected to be Los Angeles' cleanup hitter - is missing the entire season in his painfully slow recovery from a broken ankle on May 29, 2010.
But Trumbo is having a remarkable rookie season, leading the Angels with 23 homers and 69 RBIs. Center fielder Peter Bourjos has been a defensive dynamo while evolving into a capable hitter, culminating in his game-winning RBI single on Tuesday.
The Angels still don't have a dominant lineup or a solid No. 4 starter after Joel Pineiro's midsummer struggles, but they're on a big roll at a key point in their season. Even after this weekend trip to Texas, they'll host the Rangers for the final three games of the regular season in four weeks.
''We don't have to sweep them,'' said Hunter, who frequently refers to his experience in 2006 with the Minnesota Twins when they won their division on the last day of the season. ''We want to win the series, but we don't have to win the series. It won't hurt us. We just have to keep playing this way. ... I know there's light at the end of the tunnel. Do what you've got to do, and as long as you've got a breath in you, you're still alive.''
---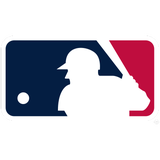 Get more from Major League Baseball
Follow your favorites to get information about games, news and more
---