Major League Baseball
Major League Baseball
Angels 9, Indians 6
Published
Aug. 15, 2012 7:31 a.m. ET

Now that Zack Greinke has that long-awaited first victory in a Los Angeles Angels uniform, he sees no reason why he can't pile up some more and help keep the team in the playoff hunt.
Greinke ended a winless streak of eight consecutive starts going back to his time with the Milwaukee Brewers, and Albert Pujols backed him with a homer and four RBIs in a 9-6 win over the Cleveland Indians on Tuesday night.
''They've been playing great behind me, but I've just pitched bad the last couple of outings. So it was nice to put up a decent performance,'' Greinke said. ''I was trying to establish the fastball, mix in the off-speed stuff every now and then and throw strikes with everything.''
Greinke (1-1) allowed four runs and eight hits in seven innings, struck out five and walked one. The 2009 AL Cy Young winner, who came to Los Angeles in a deal with Milwaukee on July 27 for three prospects, gave up 12 runs in 19 innings over his first three starts for the Angels. He was 9-3 with a 3.44 ERA in 21 starts this season for the Brewers.
Erick Aybar also went deep for the Angels.
LaTroy Hawkins inherited a 9-4 lead from Greinke and gave up a two-run, two-out homer by former Angel Casey Kotchman in the eighth. Kevin Jepsen got the third out and Ernesto Frieri pitched a perfect ninth for his 14th save in 15 attempts.
Greinke was cruising with a 4-0 lead before hitting cleanup hitter Carlos Santana on the backside with two out in the fourth. Teammate Howie Kendrick was hit by Ubaldo Jimenez in the first inning, and plate umpire Phil Cuzzi issued a warning to both benches.
''There's so much inconsistency with that rule, it's sickening,'' Cleveland manager Manny Acta said. ''I mean, I think the whole ballpark knew that Kendrick wasn't hit on purpose - but I think the whole ballpark knew that he hit Santana on purpose. So if the umpires assume that he hit him on purpose, then what's the ruling?
''Now we're going to give a warning so that we can't retaliate? It's not fair,'' he added. ''I understand that they're just trying to cover themselves, but that's not right. The rule says if you're sure that a guy hit a batter on purpose, you can throw him out. But you've got to give the other guy a shot to do something about it.''
Before plunking Santana, Greinke had hit only one of 1,010 batters over his previous 39 starts and 247 innings - Pittsburgh's Matt Diaz last Aug. 22.
''I've hit one guy this year now and have been warned twice,'' Greinke said. ''I was just trying to establish other pitches and just pulled that one a little bit. People seem to think that any time I throw inside, I'm hitting guys on purpose. I don't understand it.''
Michael Brantley deposited Greinke's next pitch deep into the elevated seats in right field for his fifth homer, cutting Cleveland's deficit to 4-2. But the Angels responded in the bottom half with a leadoff homer by Aybar and a three-run shot by Pujols, who basically swung one-handed at a 2-2 pitch and sent it on a high arc into the first row of seats just inside the left field pole.
Pujols added a run-scoring double in the sixth, increasing his RBI total to 82. The three-time NL MVP had no homers and just five RBIs in his first 27 games with the Angels.
Jimenez (9-12) gave up eight runs and eight hits through four innings, matching a career worst for earned runs allowed. He is 2-7 with a 5.62 ERA over his last 10 starts, including a 3-0 loss to Angels ace Jered Weaver on July 2 at Cleveland.
Jimenez threw 26 of his 72 pitches during a four-run first, ending an eight-game stretch in which the Angels failed to score in the opening inning. It took them just 12 pitches to get five baserunners and three runs before the right-hander could record his first out.
''We know he has a splitty with pretty good movement, so we just tried to make him get the ball up and not miss those pitches,'' right fielder Torii Hunter said. ''He did and we were able to capitalize on the pitches he left up.''
Mike Trout, who has scored a major league-leading 91 runs in 94 games, doubled and came home on Hunter's single. Kendrys Morales, Mark Trumbo and Chris Iannetta also had RBI singles for the Angels, who were just 3 for 28 with runners in scoring position during their previous four games.
''It's been a while, but that's baseball,'' Hunter said. ''We feel bad about what's been going on. Our team shouldn't be losing the way we've been losing - not with this ballclub.''
Indians right-hander Roberto Hernandez, who was suspended by Major League baseball for age and identity fraud, has been added to the Indians' 25-man roster and will start Wednesday night's series finale.
Hernandez, formally known as Fausto Carmona, was arrested in January outside the U.S. consulate in the Dominican Republic while trying to renew his visa - which he finally was granted on July 21. He returned to Cleveland in July and has made four minor league starts while serving a three-week suspension. Hernandez was found to be 31 years old, three years older than his listed age.
NOTES: Angels pitching coach Mike Butcher served the one-game suspension he received Tuesday from MLB following his nose-to-nose confrontation with umpire Mike Estabrook, who ejected him for arguing balls and strikes three batters into Weaver's 4-1 loss to Seattle on Sunday. Butcher also was fined an undisclosed amount. ... The Indians placed RHP Josh Tomlin in the 15-day disabled list, retroactive to Aug. 13, because of inflammation in his elbow. It's his third career stint on the DL and second this season, after being sidelined from May 12-27 with a sore wrist.
---
---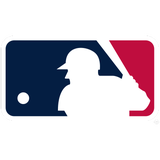 Get more from Major League Baseball
Follow your favorites to get information about games, news and more
---