Major League Baseball
Major League Baseball
Angels 2, Dodgers 1
Published
Mar. 31, 2013 6:33 a.m. ET

Hank Conger has had a brief taste of the major leagues in each of the previous three seasons with the Los Angeles Angels. The main thing that held him back was his inability to throw out basestealers consistently.
He's worked out his problems in that regard. And now that he's been given the job as backup catcher to Chris Iannetta, Conger is making sure he doesn't squander this opportunity.
He pinch hit for designated hitter Josh Hamilton and smacked a two-out homer in the bottom of the ninth inning to give the Angels a 2-1 victory over the Dodgers in the teams' final exhibition game Saturday night. It was his fourth homer of the spring and team-high 16th RBI.
''It was sort of a rollercoaster this whole spring,'' said Conger, whose three-run homer in the 2010 All-Star Futures' game at Angel Stadium earned him MVP honors. ''I got off to a good start this spring and felt good at the plate. Hopefully I can carry it on into the season.
''I'm really excited. I know there's still a lot of work that needs to be done, but it's going to be fun. Whatever my role is, I'll just try to contribute any way possible. I've learned the past couple of years not to get too ahead of myself and worry about whatever comes along.''
Manager Mike Scioscia likes what he's seen so far, emphasizing that the improvement the 25-year-old Conger has made defensively is what enabled him to stick with the club.
''Hank's had a terrific spring and certainly worked his way onto our team,'' Scioscia said. ''From the offensive end, there's no doubt that Hank showed he's ready for the challenge of the major leagues. Defensively, in the last couple of weeks he's figured some things out mechanically as far as throwing the ball. And that made him more consistent. He had a rough time early in camp, but as spring went on there's no doubt that he found his release point and threw much better.''
The teams agreed to end the game after nine innings if the game was tied. Then Yimi Garcia struck out his first two batters before Conger drove a 1-0 pitch a few rows into the right-field seats.
''Just from looking at his warmups, he was throwing three pitches,'' Conger said. ''Luckily I laid off that slider on the first pitch, and then I just tried to zone-up and tried not to chase. In a pinch-hit situation, you want to try to be aggressive and do something to get the rally going.''
Tommy Hanson gave up a run and three hits in 6 1-3 innings and struck out six in his fifth start this spring, finishing 0-2 with a 5.89 ERA. Ernesto Frieri (2-2) got credit for the victory with a perfect ninth.
Dodgers starter Zack Greinke threw 81 pitches over five innings, allowing a run and three hits with five strikeouts in his fourth spring start. The 2009 AL Cy Young Award winner, who signed a six-year, $147-million deal in December, gave up eight earned runs in 13 innings overall and was 0-1 after coming to camp with a sore elbow. He made 13 starts last year with the Angels, going 6-2 with a 3.53 ERA after he was acquired in a trade with Milwaukee on July 27.
Hanson walked his first batter, Carl Crawford, who stole second and scored on Matt Kemp's sacrifice fly. The Angels tied it in the third when Iannetta led off with a double, advanced on a wild pitch and came home on Mike Trout's groundout.
The Angels concluded spring training with a 10-20-4 record. Albert Pujols batted .333 with three homers and nine RBIs. Trout, last year's AL rookie of the year, hit .350 with two homers and 14 RBIs. Hamilton, who signed a five-year, $125 million contract as a free agent in December, hit .267 with two homers and 11 RBIs.
''I stopped setting goals after the 2010 season,'' the 2010 AL MVP said. ''If you think about it, you just limit yourself - because if you get there, then you kind of relax and pull back. At the end of the season, the numbers are going to be where they're supposed to be if you're on the field, play safe and play smart.''
The Dodgers finished the spring schedule 13-20-3. Kemp, who continued to have shoulder issues at the start of camp, hit .250 with a homer and nine RBIs. He underwent surgery last Oct. 5 to repair a torn labrum and damage to the rotator cuff, which he injured while crashing into the into the center field wall at Coors Field on Aug. 27.
''That spring training was pretty long, but I'm kind of happy it was long because it gave me some time to work on some things and get that confidence in my shoulder that I need to start the season,'' Kemp said.
The Angels start their season Monday on the road against the Cincinnati Reds in the first interleague game ever played on opening day. The Dodgers also begin their schedule that day at home against the defending World Series champion San Francisco Giants.
NOTES: Clayton Kershaw, who will make his third straight opening day start for the Dodgers, has allowed just one home run by the Giants' entire 25-man roster. That was by Brett Pill, who is beginning the season on the DL after undergoing knee surgery on March 14. ... With the passing of longtime Angels public address announcer David Courtney on Nov. 26 at age 56, the Angels filled the vacancy with Michael Araujo, who has handled those duties for the Los Angeles Galaxy soccer club since 2002. ... Hamilton played in 38 games at Angel Stadium with the AL West-rival Texas Rangers and hit .260 with five homers and 19 RBIs in 150 at-bats. He also played at the ''Big A'' in the 2010 All-Star game. ... The Angels begin the season with a rotation of Jered Weaver, C.J. Wilson, Joe Blanton, Jason Vargas and Hanson. The Dodgers' rotation consists of Kershaw, Hyun-Jin Ryu, Josh Beckett, Greinke and Chad Billingsley, who will be eligible to come off the DL on April 6. ... Angels INF Luis Jimenez was named recipient of the club's annual Fred Haney Award as the outstanding rookie in spring training. ... Dodgers OF Yasiel Puig was named the winner of the franchise's Jim and Dearie Mulvey Award as their top rookie of the spring.
---
---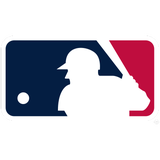 Get more from Major League Baseball
Follow your favorites to get information about games, news and more
---