Major League Baseball
Major League Baseball
Alex Presley making waves atop order for Pirates
Published
Sep. 8, 2011 9:54 p.m. ET

Pittsburgh outfielder Alex Presley is comfortable with the fun people tend to have with his last name. His Twitter feed is even named AlexNotElvis.
Grow up with the same last name as ''The King,'' and it helps to have a sense of humor.
There was nothing funny, however, about the injury that threatened to derail the 25-year-old's breakthrough season.
Presley was standing in the batter's box against St. Louis on July 22 when a pitch got a little too inside and caromed off his left hand.
At first it appeared to be no big deal. Yet the more Presley flexed his left thumb, the weirder it felt. X-rays revealed no bone damage and for a second, Presley thought he was off the hook.
He wasn't. Further tests revealed nerve damage that affected the way Presley held the bat. He was shuffled off to the disabled list for a month at a time when he was hitting .333 and the Pirates were in first place.
By the time Presley returned, Pittsburgh had plummeted in the standings and Presley worried if he'd be able to return to form.
He's fine, even if the Pirates are limping toward the finish of a promising season.
Presley is hitting .413 in September heading into a weekend series against Florida starting on Friday at PNC Park. Though the thumb probably won't be fully healed until the offseason, he's been able to deal with the strange vibrating sensation to not just hit, but hit for power.
He had two triples in a win over the Cubs last week and added a double the next day.
Presley impressed manager Clint Hurdle so much he elevated him to leadoff over presumed leadoff hitter Jose Tabata, now sidelined with a wrist injury.
Hurdle's explanation for the move was typically blunt.
''Alex has been absolutely hot,'' Hurdle said.
Something a sometimes lethargic offense desperately needs. Presley's rise has allowed Pittsburgh to keep Andrew McCutchen in the middle of the lineup. It was also designed to take some of the pressure off Tabata, mired in a mini-slump before aggravating a wrist injury that's bothered him sporadically for weeks.
Presley was initially promoted from Triple-A Indianapolis in late June to provide outfield depth after Tabata went on the DL with a quad injury then played so well he made it difficult for Hurdle to take him out.
The wayward pitch against the Cardinals, however, put an abrupt end to his - and Pittsburgh's - hot play.
He tried to stay upbeat even while going through an extended rehab assignment in Indianapolis. Hurdle says the time in the minors was necessary to help Presley get his confidence back.
''I do believe there was a period of time where (wondering if he was healthy) was at the top of his mind, 'Am I OK? If I take a swing, how does that feel','' Hurdle said. ''He got through that and right now he's the best catalyst we have available at the top of the lineup.''
Though the Pirates would need to get red hot over the next three weeks to break a streak of 18 consecutive losing seasons, they are .500 (17-17) when Presley plays. And his impact isn't limited to the batter's box.
He's been stellar on defense to, and when he, McCutchen and Tabata are playing alongside each other, the Pirates may have one of the better defensive outfields in the game.
''If the ball's got a hump in it, it should come down in leather,'' Hurdle said.
Presley is hoping to finish the season strong, though it's unclear what his performance could mean for next year. McCutchen is entrenched in center while Tabata would seem a lock to be the everyday rightfielder.
The Pirates traded for Ryan Ludwick in late July, though he'll be a free agent at the end of the year. The team also has Garrett Jones and Xavier Paul in the mix, though Jones has spent most of his time recently at first.
Where he's at next spring is hardly Presley's concern. There's still time to make an impact this fall.
''I'm just trying to get on base, provide a spark and get us going,'' he said.
---
---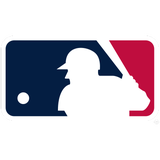 Get more from Major League Baseball
Follow your favorites to get information about games, news and more
---