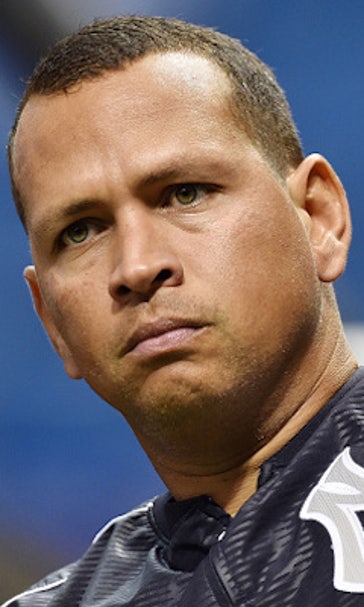 A-Rod exceeding expectations, eluding karmic justice
April 21, 2015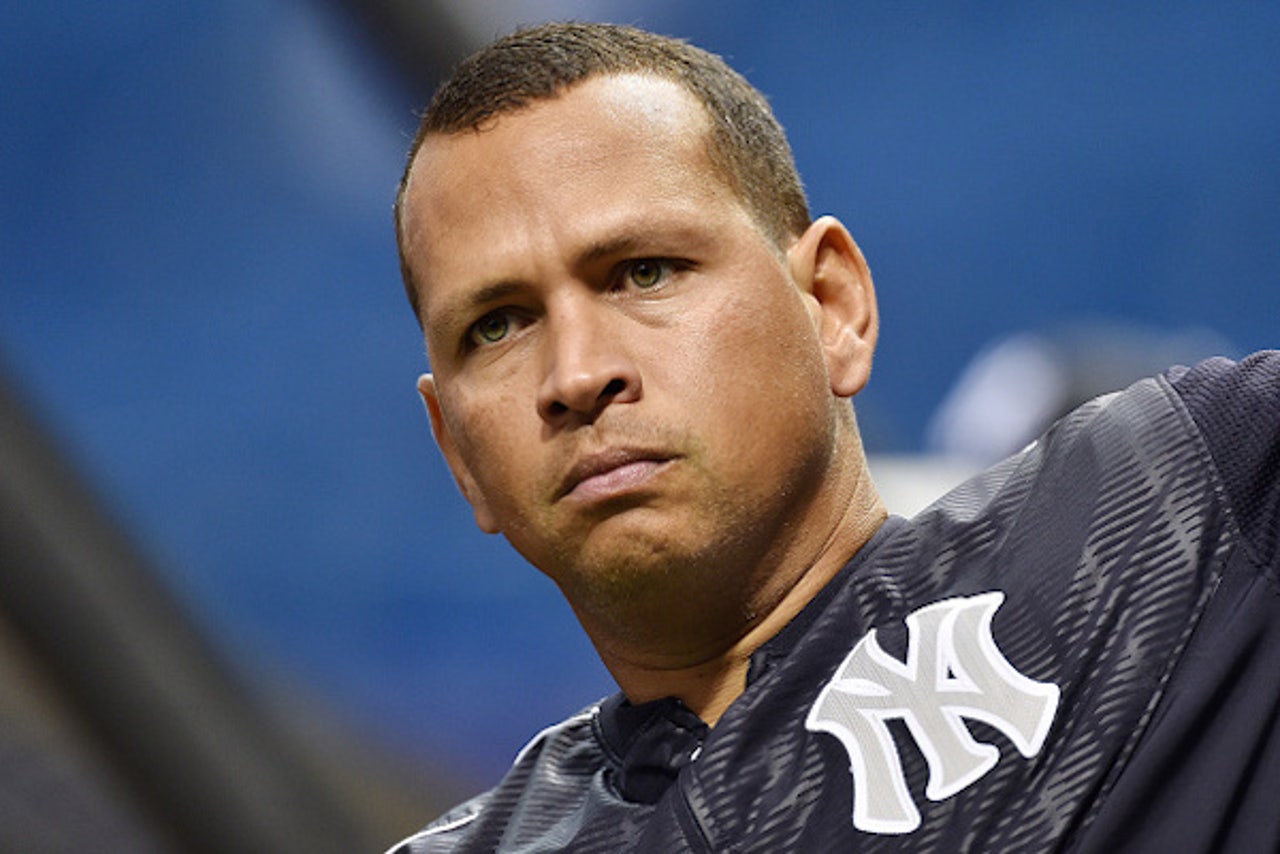 By Ian Casselberry
Alex Rodriguez can just never get it right. He was supposed to be one of the greatest baseball players of all time, but is now a disgraced PED user and cheater whose achievements are all questionable, no matter how impressive they look on a list or spreadsheet.
A-Rod could have been the face of baseball, a matinee idol admired by fans of all ages, but his ambition for the biggest contracts in all of sports just made him look greedy. He had no interest in building a winner and leading a franchise to glory. Nope, he had to jump onto the New York Yankees' train, hitching up to Derek Jeter's wagon.
This season, after sitting out all of last year due to being suspended for his central role in the Biogenesis PED scandal, Rodriguez was supposed to be the target of ridicule, the butt of our jokes. He missed an entire season of baseball; how could he possibly come back and play well? Turning 40 years old this year, A-Rod was going to shed rust and leak oil all over the field. He was done as a player, let alone capable of putting up superstar numbers like he used to.
If Rodriguez insisted on coming back to play baseball and earn the $61 million remaining on the final three years of his mega-contract, then at least the game would exact some form of karmic justice by making it clear that his skills had eroded and his body had broken down. He probably wouldn't even make the Yankees' opening day roster out of spring training. The Yanks made it clear what they thought of A-Rod winning a spot on the team by re-signing Chase Headley to a four-year, $52 million contract. Third base was already taken.
The game would continue to wreak vengeance upon Rodriguez from there. If the Yankees released him, which other team would pick him up? Who would want to deal with the headache from all the negative publicity that follows A-Rod? Why waste a roster spot on someone who couldn't play anymore, even if the Yankees were on the hook for his ridiculous salary?
But as usual, A-Rod doesn't care about what anyone else thinks. The man just does whatever the hell he wants.
During spring training, instead of showing that he was washed-up and giving the Yankees a reason to leave him on the curbside in Tampa, Rodriguez compiled a triple-slash average of .267/.377/.489 with three home runs and four RBI in 45 at-bats. While he didn't outplay Headley, he did hit far better than Mark Teixeira (.675 OPS) and Garrett Jones (.453 OPS), two players whom he could share time with at first base and designated hitter.
A-Rod was one of the Yankees' best hitters in Grapefruit League play, and as much as the team may have been loathe to admit it, the lineup needed his right-handed power bat at DH. If he could hit 15 to 20 home runs, and his spring performance seemed to indicate he could, Rodriguez had to be on the opening day roster.
Yet how would A-Rod fare once he faced major league pitching consistently, rather than the lower-level arms that often take the mound in the middle and late innings of spring training ballgames? If he couldn't be exposed as a has-been in Florida, Rodriguez would surely be fed a face full of humble pie once the games began to count, right?
Well … we still have a problem here. A-Rod has been hitting well. Last Friday (April 17), he had what you could call an early-season breakout performance against the Rays at Tropicana Field. Rodriguez went 3-for-4 with two home runs and four RBI. The second of his homers went 477 feet, the longest shot of the 2015 season thus far. A-Rod clearly did not receive the note that told him he was supposed to stink this year.
Rodriguez began the week batting .316 with a 1.157 OPS, three doubles, four homers and 11 RBI. Though three teammates have three home runs for the season (inexplicably including Stephen Drew and Chris Young), no one else in the Yankees lineup comes close to A-Rod's overall numbers. He is the team's best hitter.
But A-Rod is stacking up well against his MLB peers too. His .447 on-base percentage ranks fifth in the AL, while his .711 slugging percentage and 1.157 OPS place him fourth among league leaders.
Yes, we're going into the third week of the season, so we still have to preface everything by pointing out that it's early. Right now, perhaps Rodriguez is benefiting from opposing pitchers and coaches underestimating him. Challenge him. Let's see what he's got. Can he still hit a major league fastball after taking a year off?
A-Rod certainly didn't look like he could handle big league pitching in 2013, while he was struggling with injuries to both of his hips, each of which eventually required surgery. Besides the hip issues, he was surely dealing with slower bat speed at his age. And who knows how much further his skills had deteriorated without the benefit of PEDs?
Of course, we had to get back to PEDs. That's basically what got us here in the first place, after all. Naturally, you have to wonder if Rodriguez's current success is due to any sort of pharmaceutical enhancement. How can we possibly believe in anything A-Rod is doing on the field?
Yet isn't he also likely being scrutinized closely and tested frequently by MLB? Or is that being too naive? A-Rod wasn't caught by baseball's drug-testing system before. He was suspended for his association with Biogenesis, Anthony Bosch and their link to PEDs. But he never tested positive. So maybe he's beating the system again.
Isn't that really the shame of all this? It's so easy to forget that Rodriguez was one of the most gifted athletes to ever step on to a baseball field, someone who could bend the game to his will through the sheer force of his talent. He really was that good.
As we know now, however, his insecurity about trying to maintain that level of performance — or even surpass it — and his desire to nab every dollar available to him is what compelled him to take shortcuts. It's possible that with a year off to recuperate, A-Rod is fully healthy, refreshed and sharp. Perhaps his natural talents are taking over again.
But we'll never believe again. And a few weeks from now, maybe opposing pitchers will stop trying to challenge him and go back to serving him what he can no longer hit. Maybe that karmic justice is still attainable.
Rodriguez went 0-for-4 in Monday's 2-1 loss to the Tigers, bringing his season average down to .286. Whether that was one bad night or the beginning of a slide many are rooting for remains to be seen. For now, A-Rod is looking like the villain who's getting away in the end. No wonder he's smiling.
More from The Outside Corner:
---
---