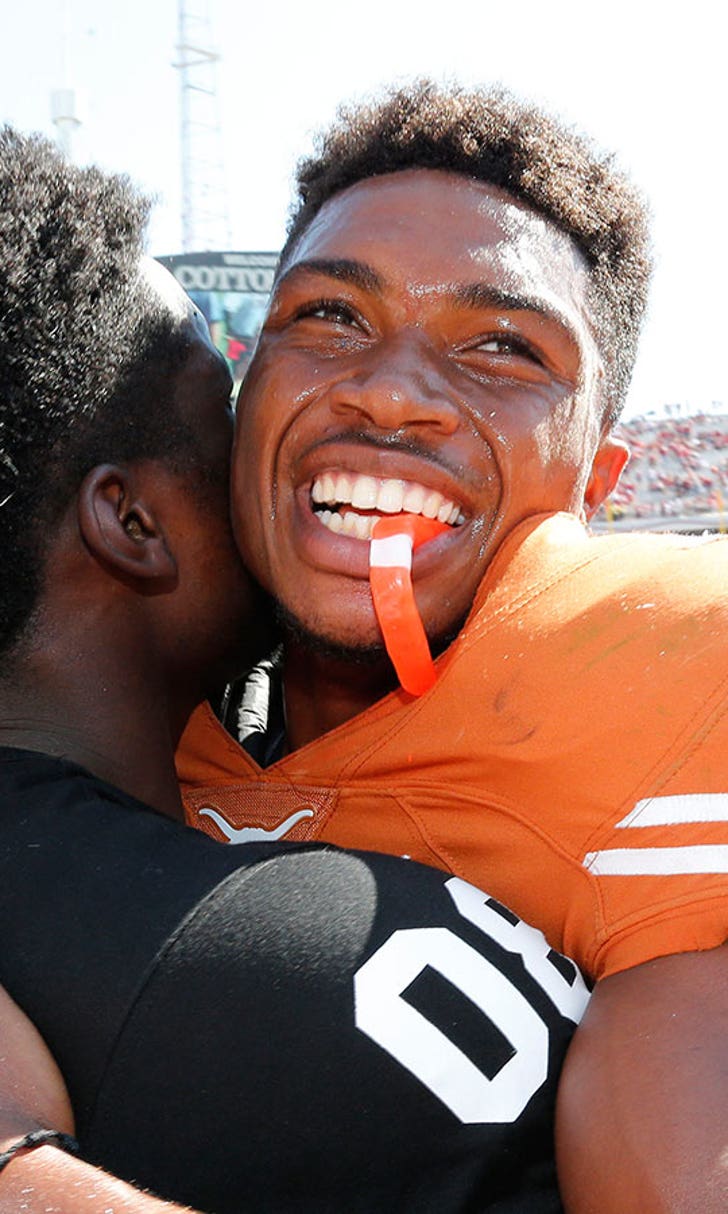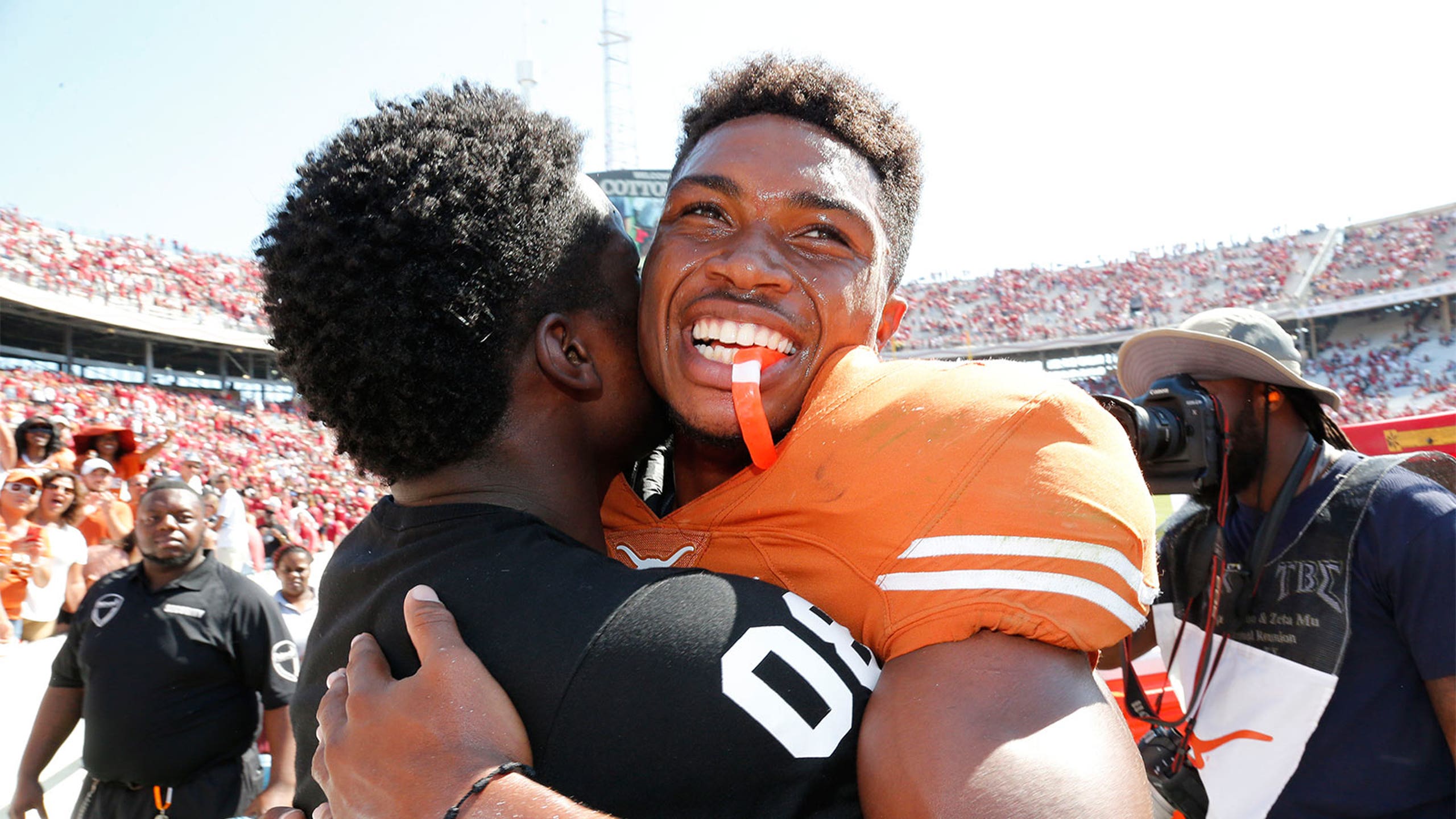 Texas' future riding on fleet feet, and eventually arm, of QB Heard
BY foxsports • October 13, 2015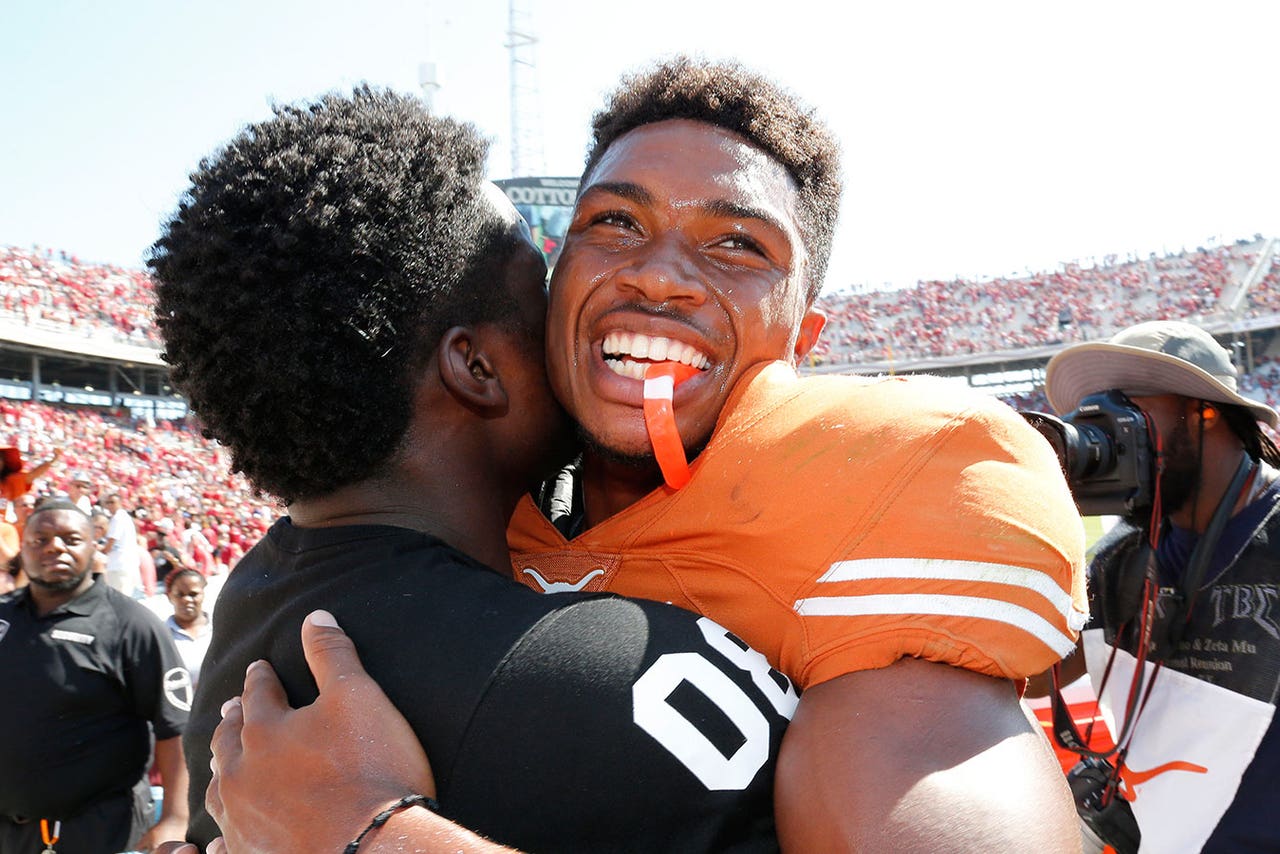 In just five career games, Texas redshirt freshman quarterback Jerrod Heard has already one-upped Longhorns legend Vince Young -- twice.
A few weeks ago against Cal, Heard toppled Young's school record for total yards in a single game. And in Saturday's monumental victory against Oklahoma, Heard's 115 rushing yards were part of a 313-yard team rushing effort that buried Oklahoma 313-67 on the ground. And that dwarfed the 203-77 advantage Young led in 2005.
In 2005 (Vince Young vs OU youngsters), Tex outrushed #Sooners 203-77. Today it was 313-67. That is incomprehensible.

— Guerin Emig (@GuerinEmig) October 10, 2015
Heard only had to throw it 12 times in the 24-17 win that finally put into action the kind of physical, up-front attack that coach Charlie Strong has talked about implementing since he arrived at Texas before the 2014 season.
Heard leads Texas in rushing with 433 yards on 88 carries. He's producing on designed runs as well as keeping plays alive with his ability to escape trouble, elude tacklers and then rack up yardage. So far Heard's progression is similar to Young as a redshirt freshman in 2003 when he took over the starting job for Chance Mock.
Young averaged only 11.9 pass attempts that season and completed 58.7 percent. In each of the next two seasons, Young's pass attempts per game increased to 20.8 and 25.0, respectively, and his completion percentage rose to 59.2 percent and then 65.2 percent.
Heard has had his moments as a passer, but so far is only completing 57.5 percent. Strong reiterated his desire to put a smashmouth offense on the field, so around 12 pass attempts might be more in line for Heard when the Longhorns begin the second half of the season at Kansas State in two weeks.
What is certain is Texas' future is tied to Heard, who took over for junior Tyrone Swoopes after Week 1. Beyond Heard the pipeline is basically dry. Strong recruited Kai Locksley out of Florida late in the process, but he's viewed perhaps more as an all-around athlete than a quarterback. Highly touted prospect Shane Buechele will enter the program in 2016.
The Longhorns show belongs to Heard, and with continued development of young receivers and runners, Heard should get the help he needs to improve his passing efficiency throughout this season and into 2016.
Still, there's little doubt that the dual-threat quarterback has electrified the program and a wavering fan base by way of evoking the greatness of Vince Young. 
That's a pretty good start. 
---
---