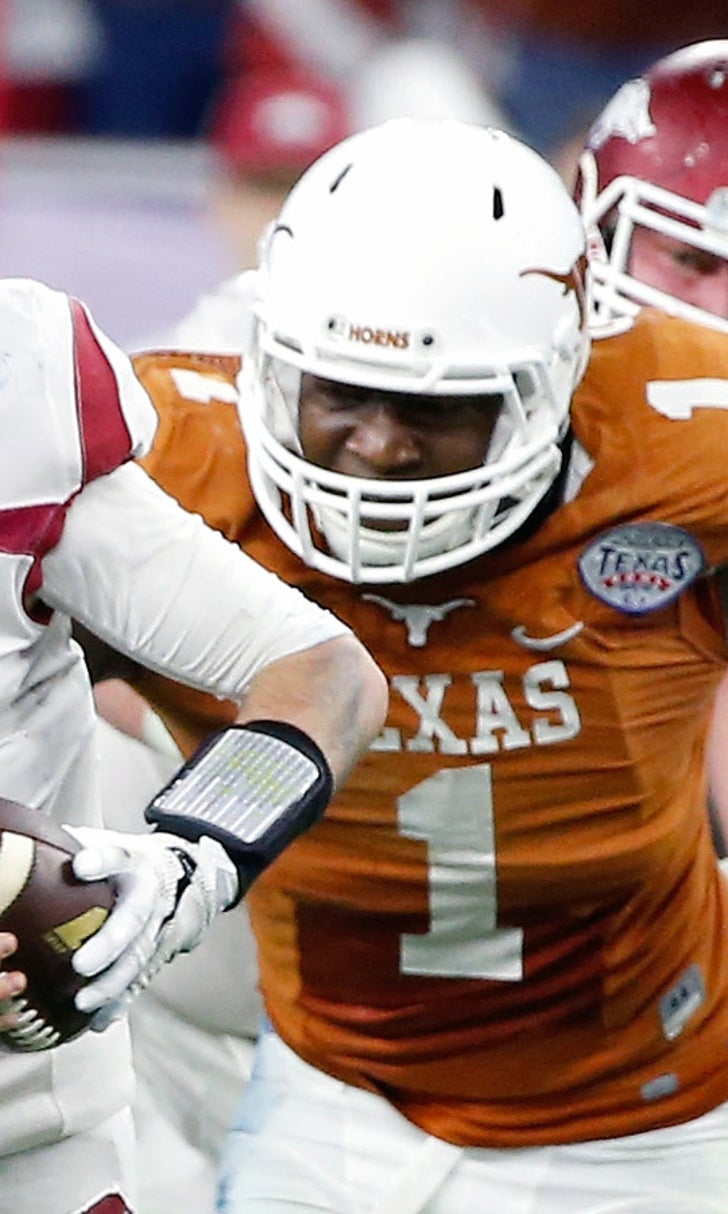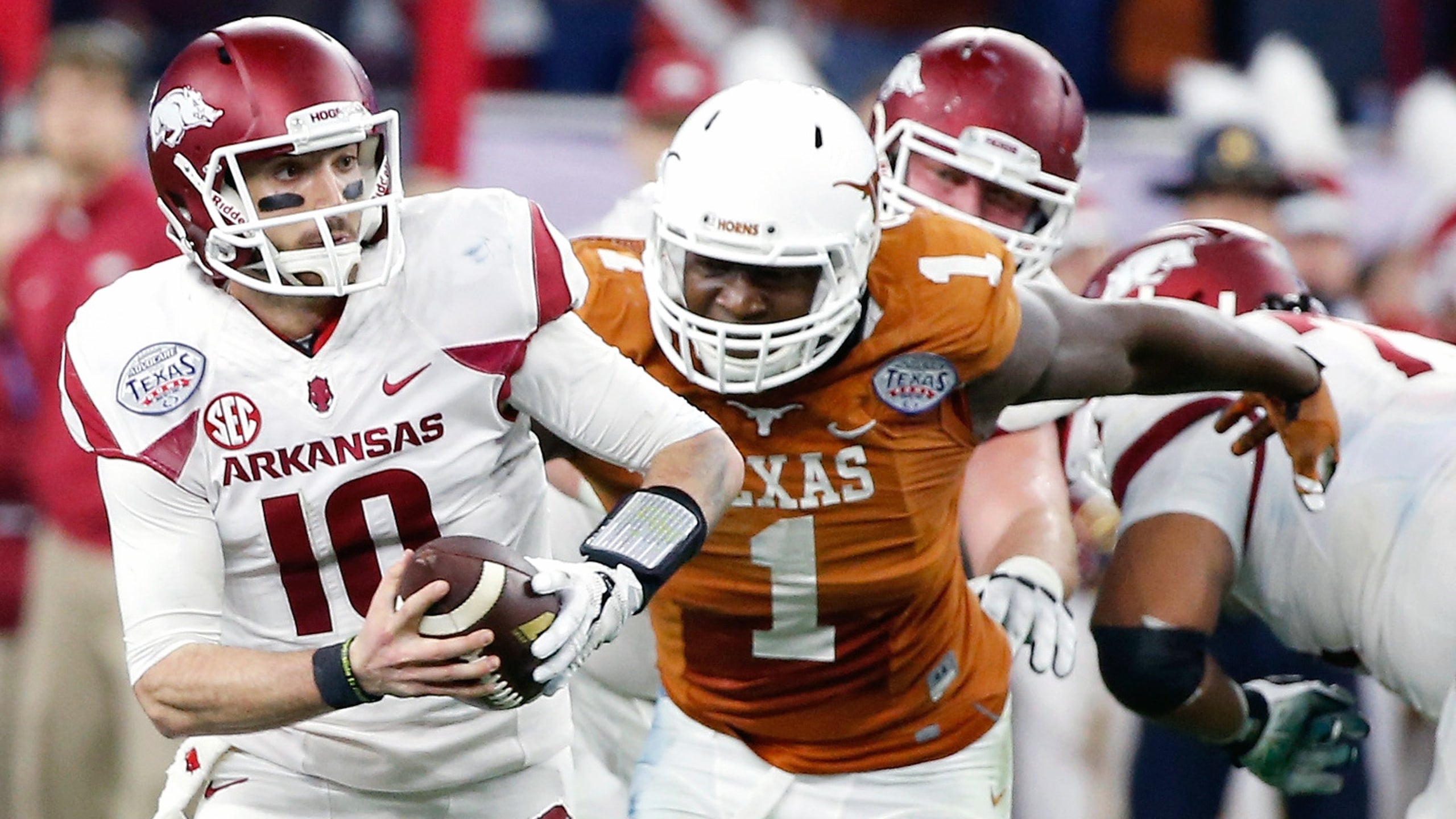 Texas DE Shiro Davis on Cecil Cherry: I didn't want to be a quitter
BY foxsports • August 13, 2015
It takes a certain type of personality to fight through the hard times with sights set on long-term goals. 
Texas Longhorns senior defensive end Shiro Davis has been where transferring freshman linebacker Cecil Cherry was after his first several days in the Longhorns program. Every upperclassman has. 
"Yeah, I definitely see where he's coming from, but I mean, every freshman's gonna have those problems," Davis said on Tuesday. "You can't really let that change your decision. I mean, I thought about it, but I had to put my head down and go to work. It's not something I want -- everyone to look at me as a quitter."
(h/t Burnt Orange Nation)
---
---