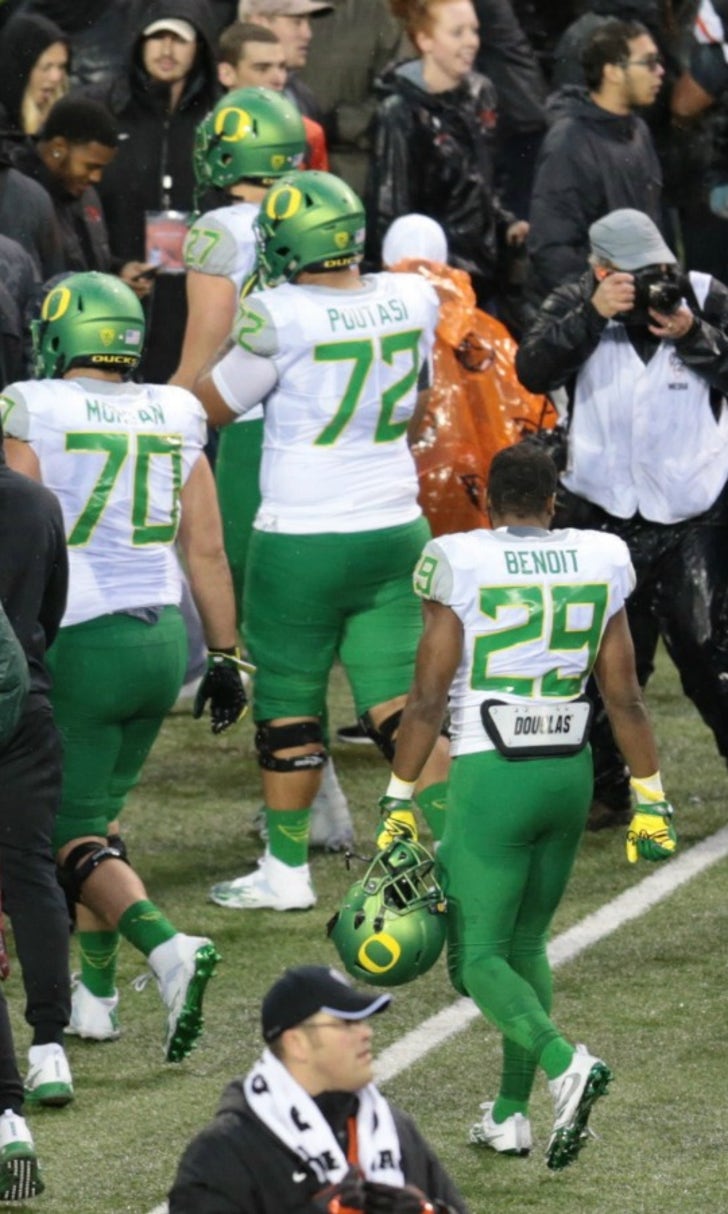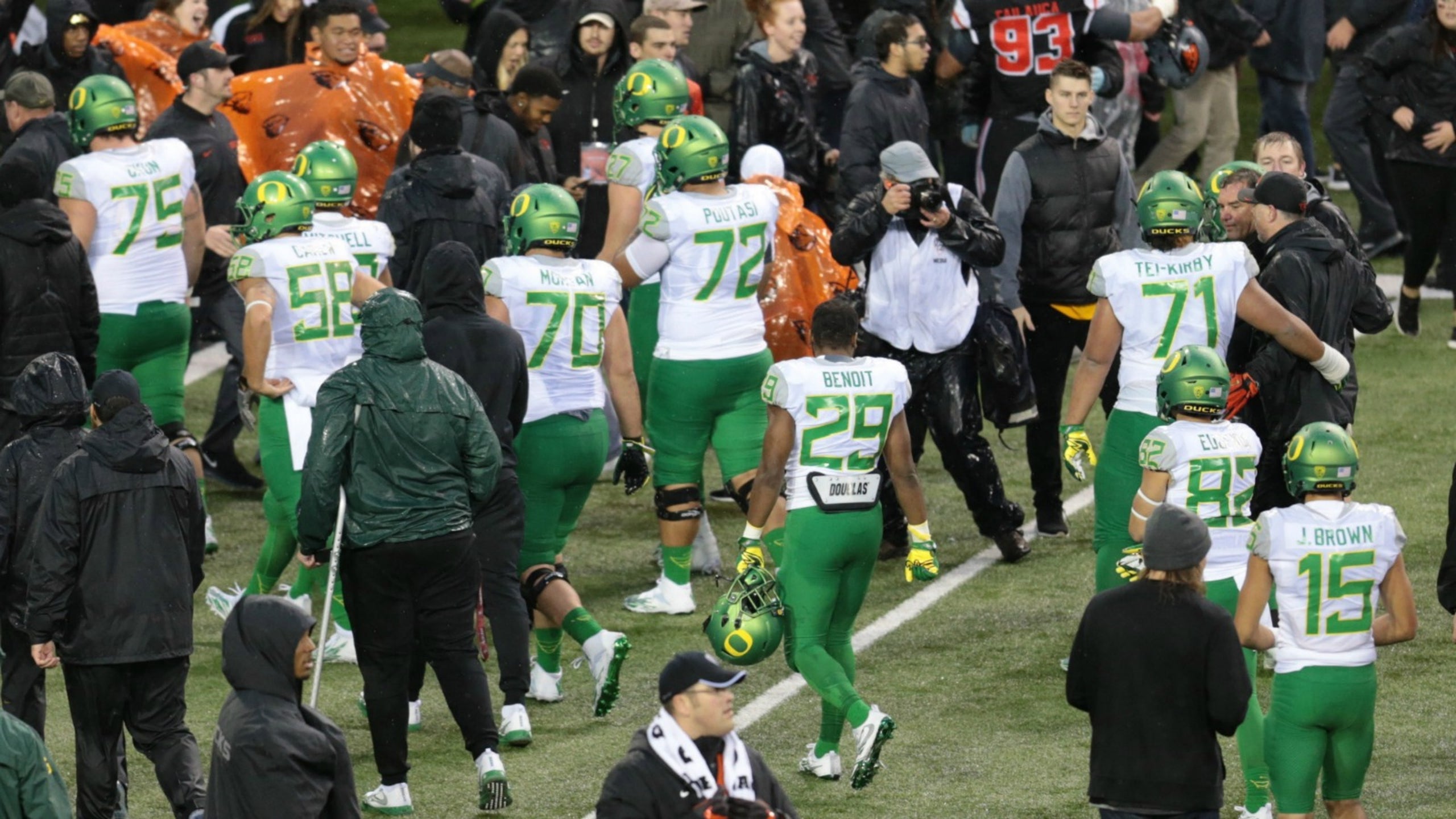 Report: Intense workouts leave at least three Oregon football players hospitalized
BY Kerouac Smith • January 17, 2017
The Oregon Ducks football team came back from holiday break and got back to work to put a dismal season behind them.

It appears some of them overdid it.

At least three players, offensive linemen Doug Brenner and Sam Poutasi and tight end Cam McCormick, remain hospitalized in fair condition after falling ill during some intense workouts last week, according to The Oregonian.




Poutasi's mother told The Oregonian her son suffered from rhabdomyolysis -- a syndrome in which muscle tissue breaks down and is released into the bloodstream, potentially leading to kidney damage or even failure.

The workouts -- the first since the school hired Willie Taggart to be its new head coach -- were said to be akin to military basic training, though some Oregon players on Monday disputed the intensity being reported.

From the report:

Junior cornerback Ugochukwu Amadi wrote on Twitter: "The workout was not even what the media is portraying it to be." 
Some players later complained of discolored urine, which is a common symptom of rhabdomyolysis. After testing, others were found to have highly elevated levels of creatine kinase, an indicator of the syndrome.
Rhabdomyolysis can be triggered after a spike in intensity of an athlete's workouts and by overexertion during those workouts. For the first time since 2004, Oregon did not qualify for a postseason bowl game in 2016, and players were left to exercise on their own during their nearly monthlong break from school. Oregon hired Irele Oderinde its new football strength and conditioning coach earlier this month. He followed Taggart from South Florida, where Oderinde had worked as the school's director of athletic performance since 2014.
---
---