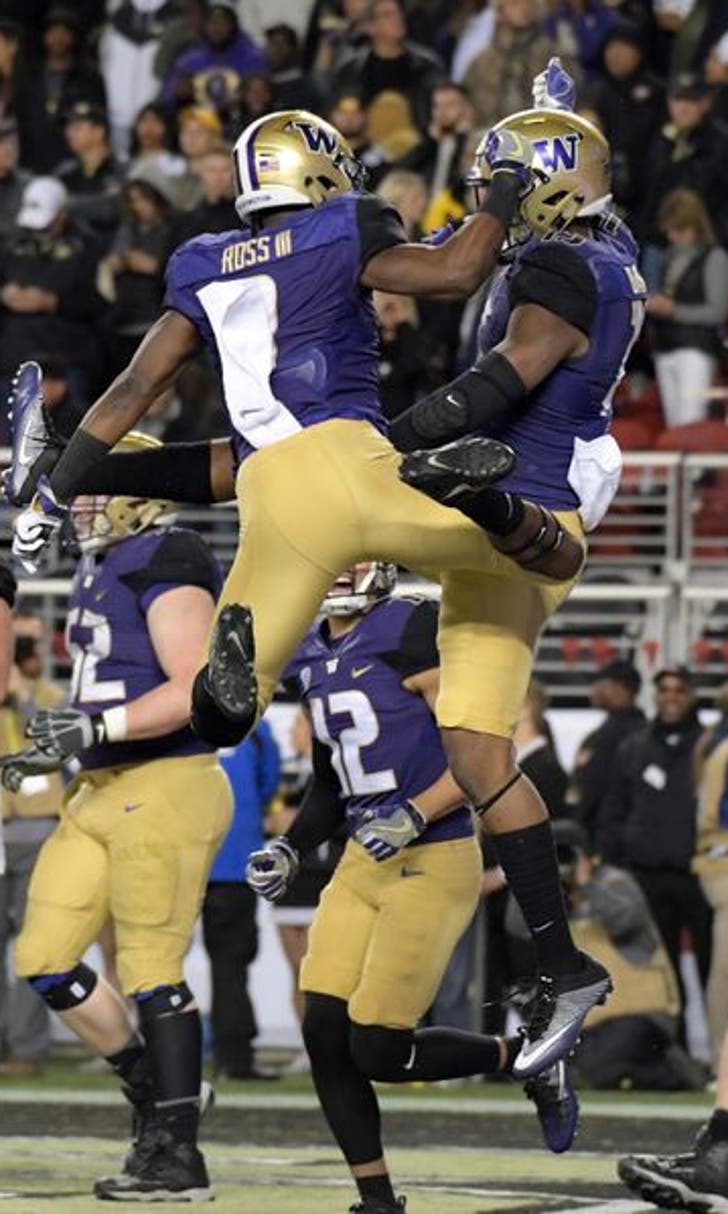 College Football Playoff: Defending the Washington Huskies
BY Fansided and Geoffrey Knox/FanSided via Saturday Blitz • December 30, 2016
Seriously, no one's going to give the Washington Huskies a shot?
The word disrespect now takes on a whole new meaning. Imagine being the Washington Huskies for a second. You're the champions of the Pac-12 conference. Your only loss was to the USC Trojans, a team that we learned was better than we originally thought. You've won 12 games by an average of 31 points. Your quarterback, Jake Browning, was a legitimate Heisman Trophy candidate who will make his way up NFL draft boards before it's all said and done (he's only a sophomore). Still, the Huskies are being treated like they're lucky to be at a party with the other cool kids.
More from Saturday Blitz
Washington's more than just an offensive showcase. They're solid on defense as well. They'll need to be if they're going to prove to everyone that they deserve to be on the field with the Alabama Crimson Tide. Drawing the nation's pick to win it all in the College Football Playoff won't make anyone jealous, but there are silver linings in this dark cloud.
Safety Budda Baker leads one of the best defenses in the country. They don't actually need to shut down Alabama. They probably can't do that anyway, but three to four stops could pave the way for a close fourth quarter. If that happens, who knows? The Huskies have shown, throughout the 2016 season, that they can shut down elite weapons from opposing offenses.
On the other side of the ball, Browning could be set up for a big game against the Tide. What isn't talked about as often as it should be is the other guys on that side of the ball. He shares the backfield with running backs Myles Gaskin and Lavon Coleman. The two have combined for 2,175 yards on the ground and 17 touchdowns. It doesn't hurt Browning that he has John Ross and Dante Pettis on the outside either. 1,918 of Browning's 3,280 passing yards and 31 of his 42 touchdowns belong to either Pettis or Ross.
To make long stories short. The Huskies deserve to be where they are. They're led by Chris Peterson. Anyone who knows about college football is familiar with his track record in big games. Ask the Oklahoma Sooners what happens when you underestimate his teams.
---
---