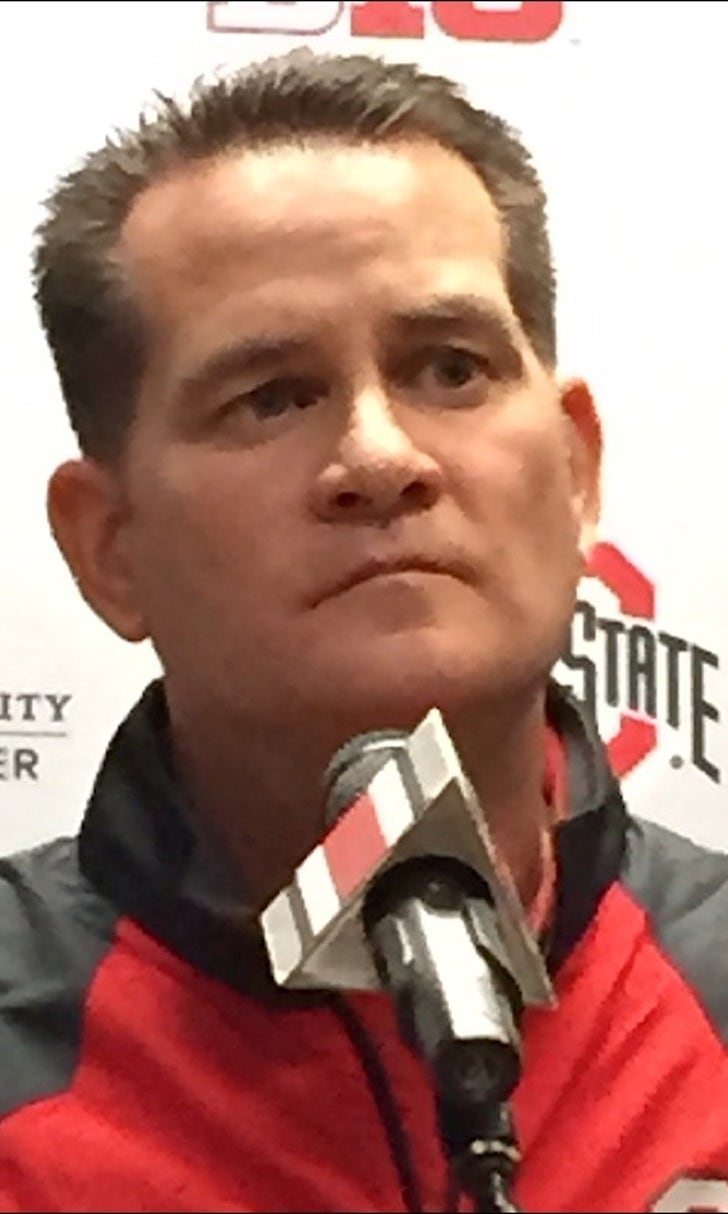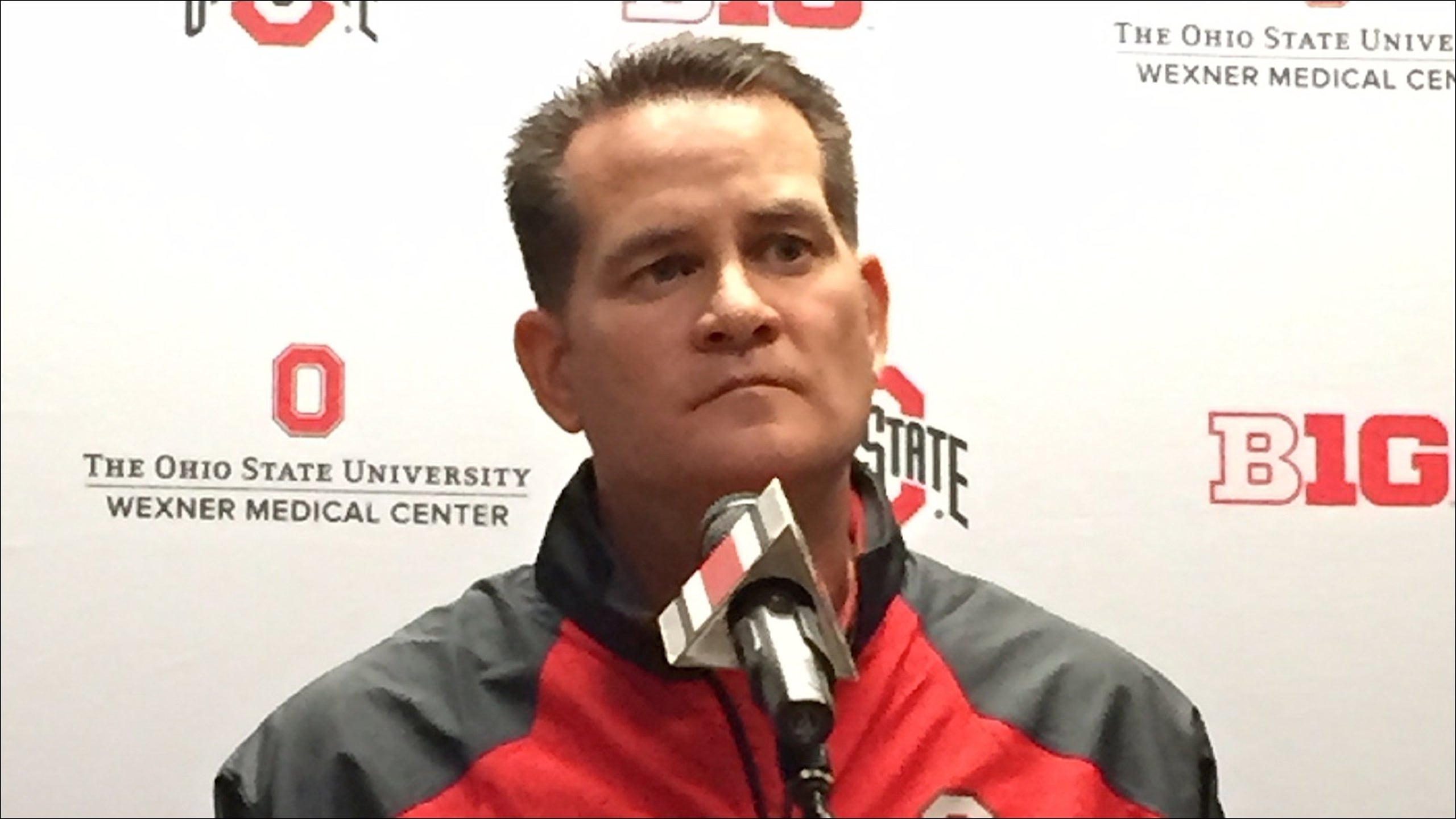 Buckeyes benefiting from greater influence by their eye in sky
BY foxsports • October 13, 2015
Ohio State football coach Urban Meyer and offensive coordinator Ed Warinner both credited more input from a new face with the Buckeye offense beginning to round into form with a 38-12 win over Western Michigan on Sept. 26.
Since then, Ohio State has continued trending up, posting a 34-27 win at Indiana and beating Maryland 49-28.
The Buckeyes have averaged 509 yards per game over the last three games, and Monday the owner of that aforementioned new face got to share his perspective with reporters for the first time since he started getting credit from his boss.
"I don't know that it's anything to take away from any other coach," quarterbacks coach and co-offensive coordinator Tim Beck told reporters. "It's just that I'm upstairs, I see things, I'm away from the crowd, the players, the noise. You don't get the emotion, necessarily, drawn into it as you do when you're down on the sidelines."
Beck's predecessor as the play-caller, Tom Herman, also used to espouse the virtues of calling plays from upstairs.
"You're in that solitary booth, you can think things through, you have the playlist right in front of you," Beck said.
The playlist is a product of a week's worth of game-planning by Meyer, Warinner, Beck and the rest of the offensive assistant coaches, but it inevitably must be updated and adjusted once they get into the game and see how the opposing team is defending them.
That leads to more discussions by the coaches between series and ultimately adjustments that need to be applied when the Buckeyes get the ball back.
"We write (the suggestions) down in between series, and I just verbalize it to them," Beck said. "Then we just go from there.
"It's been interesting, to say the least. I feel like I'm getting more comfortable and understanding things a lot better, and we seem to operating a little bit more smooth."
(H/T Columbus Dispatch)
---
---