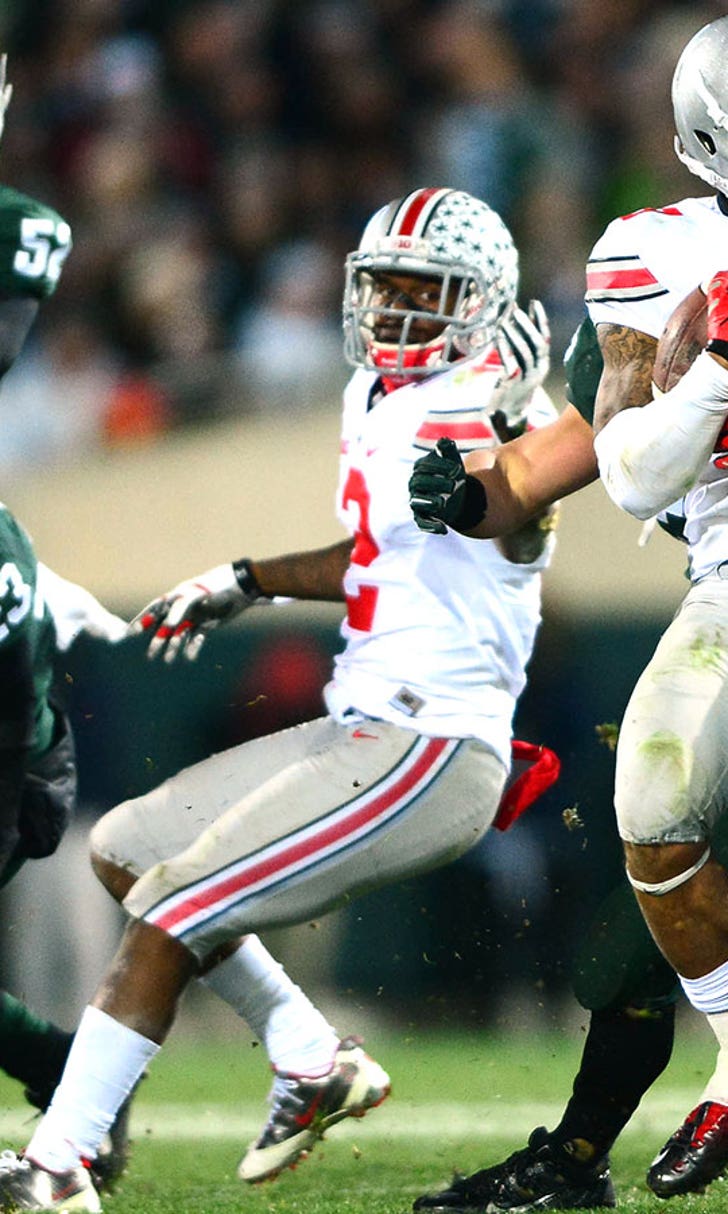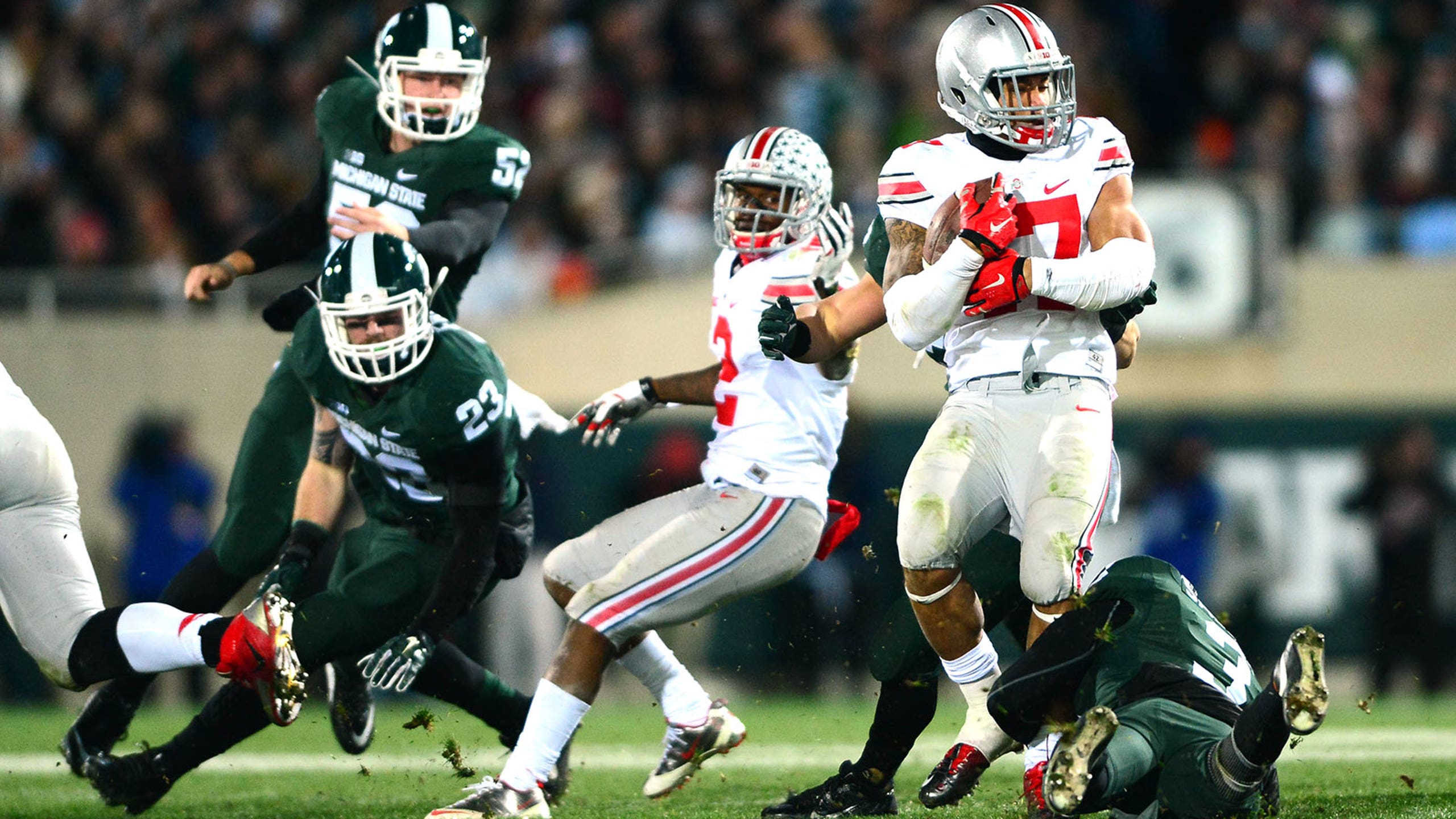 Big Ten East Notebook: Ohioans could be key -- for or against Ohio State
BY Marcus Hartman • November 17, 2015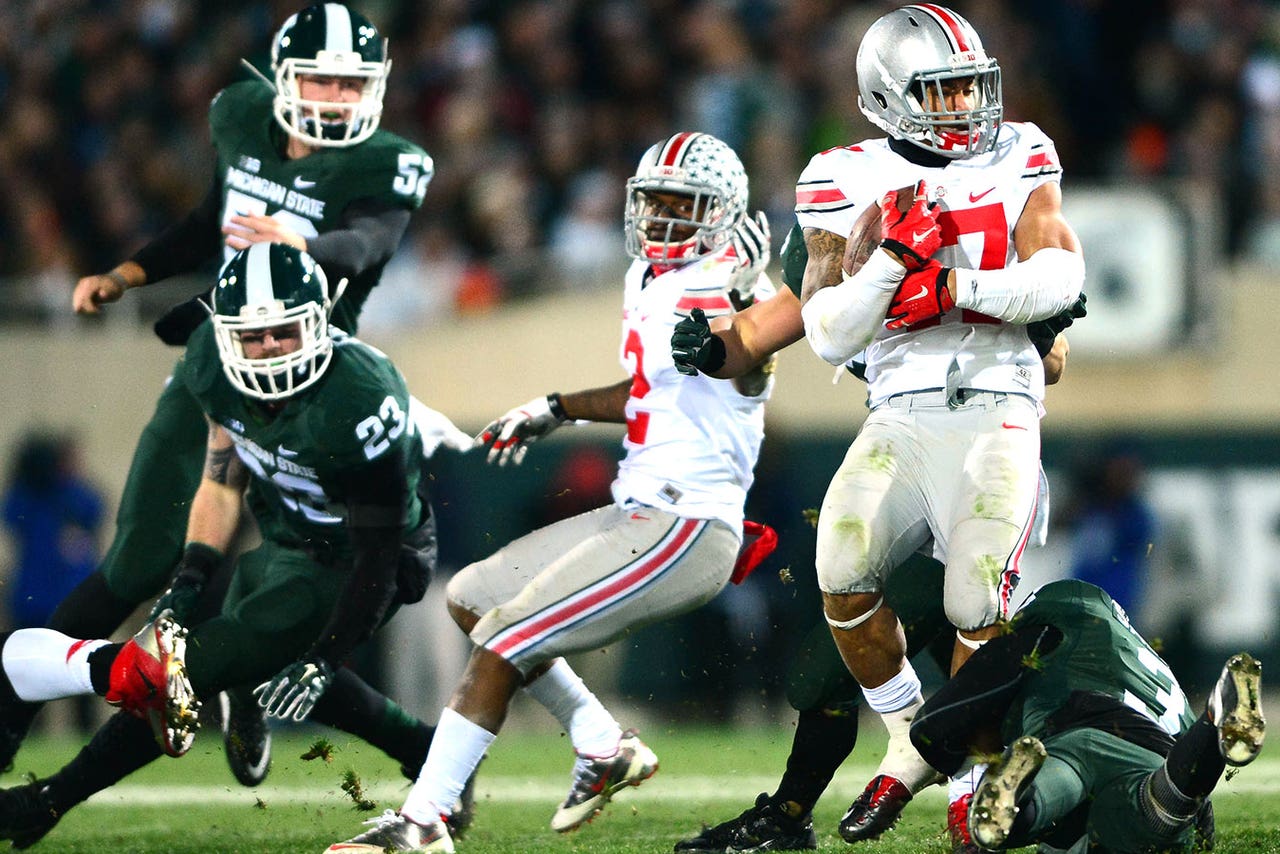 If you want to know how Michigan State became the biggest guy on the block -- Jim Harbaugh's words, not ours -- in the Wolverine State, the best place to start looking is to the south.
Eight years ago the Spartans found a coach from Ohio who went about building a powerhouse program by not only mining the local high school fields for talent but also hitting the Buckeye State hard.
This week that coach, Mark Dantonio of Zanesville, brings a top-10 Michigan State squad to Columbus with 29 Ohio natives on his roster, up from the 13 that were there the year before he arrived in East Lansing.
Ohioans to star for the Green and White under Dantonio include All-Americans Javon Ringer, Greg Jones, Jerel Worthy, Le'Veon Bell and Kurtis Drummond.
"First of all, I think it's a rivalry because for me, because I'm from Ohio, we have so many players from Ohio on our football team," Dantonio said in Chicago at Big Ten football media days. "I think 27 last year, so it sort of comes with the territory at Michigan State a little bit. So it is for us a rivalry. I have deep respect for what they've done down there. I was a part of that back in the early 2000s (as an Ohio State assistant) and I respect that tradition very, very much."
The last time Michigan State played at Ohio Stadium, the Spartans won 10-7 in 2011. After losing at home to Ohio State 17-16 a year later, they stunned the undefeated Buckeyes 34-24 in the 2013 Big Ten Championship Game with quarterback Connor Cook of Cuyahoga Falls Walsh Jesuit starring on offense and linebacker Denicos Allen of Hamilton making a key stop on a fourth down play late in the game.
But Ohio State got its revenge in East Lansing last year, winning 49-37, and now the Buckeyes will be trying to defend their division title against a team with more than a couple of players trying to prove why Ohio State should have recruited them or why they found Michigan State to be a better fit.
Michigan State could start as many as seven Ohio natives against Ohio State this weekend (depending on who is healthy and who gets the nod from the coaches), and that number would be one greater if not for a bicep injury to safety R.J. Williamson of Dayton Dunbar. 
MSU has a player from Ohio in the two-deep at corner, safety, all three linebacker spots and one tackle position on defense as well as at two offensive line spots, one receiver position and at fullback and tailback. Then of course there is the quarterback Cook, not to mention his backup, Tyler O'Connor (Lima Central Catholic). 
Oh, and did we mention kicker Michael Geiger and punter Jake Hartbarger? They're from Toledo and Waterville, respectively. 
Of course, when the Buckeyes are done with the Spartans, they won't be done seeing familiar faces on the other sideline. That's a yearly thing when they close the regular season against Michigan. 
The Wolverines have seven starters from Ohio, including star tight end Jake Butt (Pickerington North) and starting tailback De'Veon Smith (Warren Howland), but that is hardly anything new.
Michigan lineups have been dotted by Ohioans for years, including Heisman Trophy winners Desmond Howard (Cleveland St. Joseph's) and Charles Woodson (Fremont), so it only makes sense Michigan State would challenge the Wolverines' spot in the college football hierarchy by following their lead.
Meanwhile, Ohio State has eight starters on offense and five starters on defense from Ohio. 
Who needs balance?
Safe to say life in this season in the Big Ten East has been one of extremes so far this season.
Almost everyone in the division is on one end of the spectrum or the other.
For Ohio State, Michigan State and Michigan, that's a good thing as all three of them have one or fewer conference losses.
Then there are Rutgers, Indiana and Maryland, three teams that have only one conference win among them.
The exception? Penn State. The Nittany Lions sit in fourth place with a 4-2 record. They are well clear of the basement and could still pull two teams down to their level before the regular season comes to an end.
After playing host to Michigan this weekend, Penn State goes to Michigan State on Nov. 28.
As for those teams at the bottom, something's got to give this week when Indiana travels to Maryland. Only one team will be winless in the conference after that one. 
Rutgers already beat Indiana, and the Scarlet Knights close the season against Maryland. 
---
---