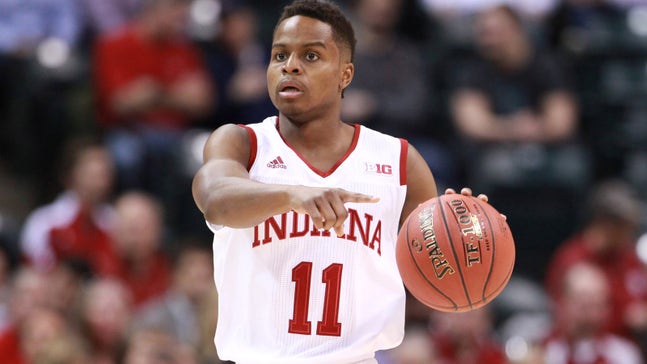 Yogi Ferrell's sisters are trolling him with these great tee-shirts
Updated
Mar. 4, 2020 5:01 p.m. ET

It's March Madness and Yogi Ferrell is living the dream -- leading his Indiana Hoosiers to a win over Kentucky and into the Sweet 16. But that doesn't stop his own family from trolling him.
While he has starred on the court for the Hoosiers in the first two games, his sisters have been in the stands showing off some shirts that are bound to keep him humble.
Here they are in the opener, where their brother had a double-double in a win over Chattanooga.
Apparently, he asked them to stop wearing the shirts. So they complied. Well, technically anyway. They got some new shirts for the game against Kentucky.
Here they are on Saturday, with their mom too.
Now, the real question is ... what are we going to see this week? We can't wait to find out.
---
---