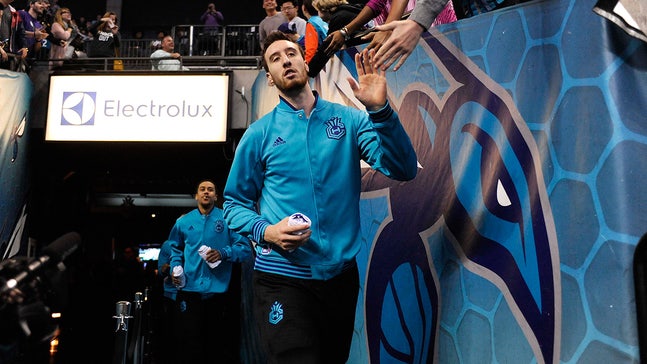 Frank Kaminsky goes all-out celebrating Badgers' game-winner
Updated
Mar. 4, 2020 1:29 p.m. ET

He may be an NBA rookie now, but Frank the Tank still gets pretty pumped when his Wisconsin Badgers hit a big shot in the tourney.
Frank Kaminsky was watching the Badgers play No. 2 seed Xavier with good friend Dylan Flood, who caught the Charlotte Hornets big man on video as Bronson Koenig nailed a game-winning 3-pointer.
Kaminsky's reaction is priceless.
Meanwhile, Kaminsky is off to a solid, if unspectacular, start to his NBA career, averaging 7.3 points and 4.1 rebounds in his first year as a pro. Then again, his first two years at Wisconsin were pretty quiet and we all know how that turned out.
---
---