Thom Brennaman
NFL Play-by-Play Announcer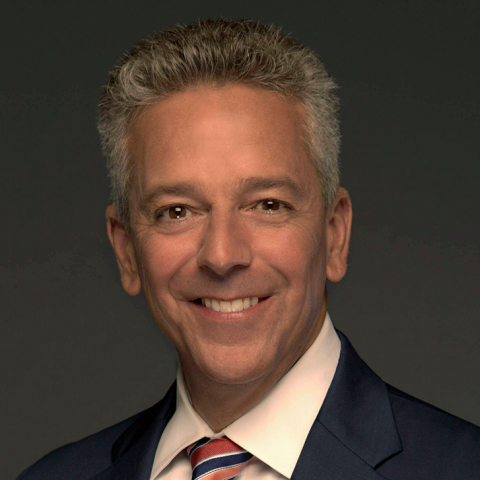 In 2018, veteran broadcaster Thom Brennaman celebrated his 25th year at FOX Sports. Upon joining FOX Sports in 1994, Brennaman teamed with former Cincinnati Bengals All-Pro offensive lineman Anthony Muñoz to form one of FOX Sports' six original NFL broadcast teams.
Regarded as one of baseball's top play-by-play broadcasters, Brennaman called MLB on FOX games from 1996 to 2014 and also served as play-by-play announcer for the Emmy Award-winning FOX SATURDAY BASEBALL GAME OF THE WEEK for years.
Returning as the voice of the Cincinnati Reds on FOX Sports Ohio in 2019, Brennaman currently is in his 31st season calling Major League Baseball games and his 13th as a member of the Reds' TV and radio broadcast team.
One of the busiest men in sports broadcasting, Brennaman for years called Reds games on WLW-AM, the Cincinnati Reds' flagship radio network, alongside his father, Hall of Fame broadcaster Marty Brennaman, as well as select television games on FSN Ohio.
Brennaman handled FOX Sports' lead play-by-play duties for the Bowl Championship Series in 2006 and called college football games for FOX and the Big Ten from 2007-2010, including all three BCS National Championship Games from 2007-09. Prior to that, Brennaman called the Cotton Bowl on FOX from 2000-2006.
He teamed with analyst Charles Davis in 2016 (with reporter Schrager) and 2015, after working with David Diehl in 2014 and Brian Billick in 2013, for FOX NFL games.
Brennaman served as the play-by-play voice of the Arizona Diamondbacks for a decade, also serving as the team's Director of Broadcasting from 1995 to 1997, before leaving at the conclusion of the 2006 season to join his father in the broadcast booth.
From 1990 to 1995, Brennaman worked for WGN-TV and Radio in Chicago, handling Chicago Cubs play-by-play duties. While in Chicago, Brennaman had the honor of sharing the booth with late legend Harry Caray and former players Bob Brenly, Steve Stone and Ron Santo.
Brennaman called play-by-play for the Cincinnati Reds (1988-89) early in his broadcasting career, working with Hall-of-Famer Johnny Bench. Following college graduation, he spent four years (1986-90) as a weekend television anchor for WLWT-TV, the NBC affiliate in Cincinnati, and one year as a morning-drive sports reporter for WLW Radio in Cincinnati. As a reporter, he covered the Cincinnati Bengals during their unforgettable Super Bowl XXIII last-second loss to the San Francisco 49ers, as well as the University of Cincinnati's trip to the 1992 NCAA Final Four. His resume includes calling college basketball play-by-play for Prime Network's Great Midwest Conference Game of the Week (1991-95), play-by-play for the University of Cincinnati Bearcats basketball on Cincinnati's FOX affiliate, WXIX-TV, and three seasons of Atlantic Coast Conference (ACC) men's basketball on FSN (2001-2004).
Brennaman was born in Chapel Hill, N.C. and graduated from Anderson High School in Cincinnati in 1982. He graduated from Ohio University in 1986, where he was president of the Beta Kappa Chapter of Beta Theta Pi fraternity.
Brennaman currently resides in Cincinnati with his wife, Polly, and their two children. Thom's father, Marty Brennaman, has been the radio voice of the Reds since 1974 and was voted into the broadcasters' wing of the Baseball Hall of Fame in 2000.