Chiefs safety Ron Parker makes incredible one-handed INT on Marcus Mariota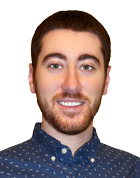 The Kansas City Chiefs win football games by running the ball and playing outstanding defense. With ballhawks such as Marcus Peters and Eric Berry in the secondary, it's no surprise they entered Sunday's game against the Tennessee Titans tied for the league lead with 25 takeaways.
On Sunday, it was safety Ron Parker making a spectacular play. On a slightly underthrown pass by Marcus Mariota, Parker cut in front and picked off the throw – needing just one hand to do so.
.@ghost_0836 only needs ONE hand to pick off Marcus Mariota 👋 #ChiefsKingdom https://t.co/u5MsjUQ5rv

— NFL (@NFL) December 18, 2016
Outside of Patrick Peterson's impressive pick back in September, this might be the interception of the year. It's his first of the season after picking off three last year.