Play Grossman, bench Lloyd Week 16
Is it championship week? Or do you play in one of those ridiculous, misguided leagues that has its Fake Football Bowl in Week 17? Either way, our Position vs. Fantasy Defensive Points Allowed tool can help you to a title.
As always, please remember that the players listed are mostly meant to be borderline guys, who need reasons for you to play or bench them. You won't see recommendations to start guys like Aaron Rodgers and LeSean McCoy, because you should always start Aaron Rodgers and LeSean McCoy. Also, any league rankings mentioned reference fantasy ranking, and not real ones, unless otherwise noted.
Note: The fantasy points per game (FPPG) referenced below are from FOXSports.com standard leagues.
Thursday game: Texans at Colts
Quarterbacks
Stay away: Joe Flacco, Ravens (vs. Browns)
Flacco's always on your matchup play list. Unless you have one of the top-notch QB studs, he's a guy you go to sleep thinking about every Saturday night (no, not like that – get your mind out of the gutter!). This week, Flacco and the Ravens host a Browns' defense that ranks third with 13 FPPG allowed to opposing quarterbacks. The Browns' D also happens to rank 31st in the NFL with 145.4 rushing yards allowed per game, so the logical gameplan for the Ravens will be Ray Rice, Ray Rice and more Ray Rice. Flacco isn't likely to post big numbers.
Also:
• The only other strong fantasy defense facing a good quarterback is the Jets, who rank fifth with 13.9 FPPG allowed to opposing signal callers. Can you really bench Eli Manning? Maybe, if your other QB is pretty good or has an excellent matchup. However, if you want to roll with Eli because he got you to a fantasy title game, I won't argue with you.
Play, play, play: Rex Grossman, Redskins (vs. Vikings)
Grossman is here for the third consecutive week, and even though he didn't have a big day against the Giants (15-24, 185 yards, 1 TD, 2 INT), this week's matchup might be too good to pass up. Grossman and the 'Skins host the Vikings, who have rank last in the league with 24.9 FPPG to opposing quarterbacks, got lit up for 412 yards and five touchdowns last week by Drew Brees, and even made Tim Tebow look like a real NFL passer in Week 13. Remember: Nobody is asking you to like the real-life Grossman. The fantasy version just happens to put up better numbers than you think.
Also:
• We've noted here before that Mark Sanchez is an underrated fantasy quarterback. He's tied for eighth with 23 touchdown passes, stands 15th with 3,009 passing yards, and is tied for second at his position with five rushing touchdowns. Against the Giants, who rank 27th with 21.1 FPPG allowed to opposing quarterbacks, the Sanchize is a surprisingly strong fantasy option.
• Miami's Matt Moore visits the Patriots, who have given up 21.9 FPPG (30th in the league) to opposing quarterbacks. If you're in a two-QB league, he's a solid start.
Running Backs
Stay away: Mark Ingram or Chris Ivory, Saints (vs. Falcons)
Two guys? Sort of. If Ingram is active, Ivory's value drops through the floor. If Ingram's toe keeps him out again, Ivory will get a decent workload. Unfortunately, it'll be against a Falcons' rushing defense that ranks fourth with 14.6 FPPG allowed to opposing running backs. Plan to keep both of these backs on the fantasy bench, regardless of their real-life status.
Also:
• Peyton Hillis returned to fantasy relevance last week for the first time since Week 2, carrying 26 times for 99 yards and a touchdown against the Cardinals. It's tough to bench a guy with that kind of workload, but A) it would be nice to see him get 20-plus carries again before committing to him, and B) Hillis is about to face a Ravens' defense that ranks third with 14.5 FPPG allowed to opposing running backs. Be careful if you own him.
• BenJarvus Green-Ellis has carried 35 times for 94 yards in his last four games, and matches up against a Dolphins' defense that ranks fifth with 15.2 FPPG allowed to opposing runners. If you want to trust Green-Ellis with your fantasy title chances, your alternatives had better be pretty bad. I'm done with him.
• The 49ers are giving up 9.7 FPPG to opposing running backs, which is almost 28 percent less than the next best team. Still, this matchup strategy stuff only goes so far. Keep Marshawn Lynch in your fantasy lineup, no matter what.
Play, play, play: Kahlil Bell, Bears (at Packers)
Bell had 20 touches (15 carries, five receptions) against the Seahawks, and seems to be in at least a timeshare with Marion Barber. The Packers rank 18th with 18.2 FPPG allowed to opposing running backs, so that's helpful.
Also, they've given up a league-worst 6.6 receptions per game to opposing backs, which makes them a perfect opponent for a good receiver like Bell. With Johnny Knox out, QB Josh McCown has to throw to someone, and Bell appears to be the logical safety net. He's owned in just 3.8 percent of FOXSports.com leagues, and could be one of those waiver-wire pickups that wins you a fantasy title. I'm debating between Bell and Felix Jones in one championship game.
Also:
• Giving up on LeGarrette Blount? I wouldn't, even though he had a miserable game against the Cowboys on Saturday and got shut down by the Panthers in Week 13. The Panthers have improved lately against the run, but they're still 31st in the league with 24.5 FPPG allowed to opposing runners.
• The only team worse than the Panthers against running backs this season has been the Bucs, who have given up 24.9 FPPG to them. The Panthers' duo of DeAngelo Williams and Jonathan Stewart don't get enough work individually to make them must starts, but they can be helpful even in a timeshare capacity this week. Williams is slightly preferable to Stewart, if you get to choose.
• Will the 24th-ranked Eagles' defense (20.2 FPPG allowed to opposing running backs) be able to stop Felix Jones, who has gained more than 100 yards in two starts since DeMarco Murray went down with an ankle injury? Even during their recent resurgence, the Eagles allowed 103 rushing yards to Reggie Bush in Week 14, and 73 yards on 18 carries to Shonn Greene in a Week 15 blowout of the Jets, who stopped running sometime in the third quarter. Look for Jones to have another strong outing in this important NFC East matchup.
• Do we need to tell you to start Rashard Mendenhall? Since many people benched him against the 49ers last week, we probably do. This week, the Steelers host the Rams, who rank 28th with 21.6 FPPG allowed to opposing runners, and have given up a league-worst 153.4 rushing yards per game. Starting Mendenhall is an obvious choice.
Wide Receivers
Stay away: Brandon Lloyd, Rams (at Steelers)
Not only will Lloyd face the league-best Steelers' defense on Sunday (14.6 FPPG allowed to opposing WRs), but he'll probably do it with third-string QB Kellen Clemens throwing him passes. Lloyd has averaged 61.5 yards per game in nine starts as a Ram, and his prospects for surpassing that number in Week 16 don't look good.
Also:
• Michael Crabtree almost always catches four or five passes, and he's been targeted 44 times by QB Alex Smith in the 49ers' last five games, so PPR owners can still consider him. However, he'll face a Seahawks' defense that ranks fifth with 17.5 FPPG allowed to opposing wide receivers. You have a couple of other wideouts with better prospects for Week 16 than this guy, right?
• Percy Harvin's 2011 fantasy production has been closely related to Adrian Peterson's health. If we count the Week 11 game in which Peterson left early with a sprained ankle among his DNPs, here's a breakdown of Harvin's stats:
o Without Peterson (four games): 32 receptions, 393 yards, 5 TD
o With Peterson (10 games): 40 receptions, 394 yards, 0 TD
This week, Harvin and the Vikings face a Redskins' defense that ranks fourth with 17.2 FPPG allowed to opposing wide receivers, and Peterson is just about back to full health. Numbers don't tell us everything, but they seem to be making a pretty clear statement here. Harvin is a WR3 – maybe.
Play, play, play: Santonio Holmes, Jets (vs. Giants)
For a really good receiver, Holmes' 2011 stats – 47 receptions, 604 yards, 8 TDs – are pretty pedestrian. You know what the cure is for that? The Giants' defense, which ranks 31st with 25.8 FPPG allowed to opposing wide receivers. Start Holmes if you have him.
Also:
• Washington's Jabar Gaffney has caught 12 passes for 177 yards and a touchdown in his last two games, which were matchups against the soft Patriots' and Giants' pass defenses. This week, Gaffney gets another friendly opponent, as the Vikings and their 30th-ranked defense (25.7 FPPG vs. opposing WRs) come to town. How often does a receiver get three straight games against the league's three most generous defenses? Santana Moss scored against both the Pats and Giants, but caught only five passes for 123 yards in those contests, and had fewer targets. Gaffney seems to be Rex Grossman's preferred option.
• The Patriots have been the league's most porous defense against opposing wide receivers, allowing 29.2 FPPG. That would suggest a big game from Dolphins' must-start stud WR Brandon Marshall, but if you're looking for another Fin to put up numbers, how about Brian Hartline, who caught three passes for 69 yards in Week 15? Hartline is a desperation play, but some of you are desperate.
• With Johnny Knox done for the season, someone on the Bears (besides my Week 16 fantasy crush Kahlil Bell) has to catch passes against the Packers, who rank 27th with 24.1 FPPG allowed to opposing wide receivers. Dane Sanzenbacher led the Bears' receiving corps with six targets last week, and I'd bet on him over Roy Williams if I needed to reach deep to fill a lineup slot.
Tight Ends
Stay away: Heath Miller, Steelers (vs. Rams)
The Rams' magical season continues! Sure, they've won just two games, scored a league-low (by a lot) 166 points, and are about to go through a well-deserved housecleaning. Focus on the positive, and remember that they've been the best team in the league against opposing tight ends, allowing just 3.4 FPPG. You want to start Miller against Steve Spagnuolo's ani-tight end juggernaut? Are you crazy?
Also:
• Cincinnati's Jermaine Gresham has been a run-of-the-mill fantasy tight end this season, averaging close to four receptions and 39 yards per game. In some weeks he's an attractive play, but against the Cardinals, who rank ninth with 6.7 FPPG allowed to opposing tight ends, Gresham's usual game seems like the most likely outcome.
Play, play, play: Brent Celek, Eagles (at Cowboys)
What got into Celek, who caught five passes for 156 yards and a TD against the Jets in Week 15? I'm not sure, and I wouldn't expect a repeat this week, but the Cowboys do rank 24th with 8.5 FPPG allowed to opposing tight ends. Celek is usually a matchup play, and this game is more of a start than a sit for him. Also, have you noticed that the difference between the No. 9 and No. 24 defenses against fantasy tight ends is just 1.8 FPPG?
Also:
• I received a "Dustin Keller or Tony Gonzalez" tweet from a reader earlier this week, and I'd never bench a stud tight end for Keller. However, there are only a handful of stud tight ends, and if yours is of the matchup variety, you can consider Keller, who will face a Giants' defense that ranks 25th with 8.7 FPPG allowed against that position. Keller ranks seventh among tight ends with 693 yards receiving, so he's no slouch.
>>> Fantasy Football News and Notes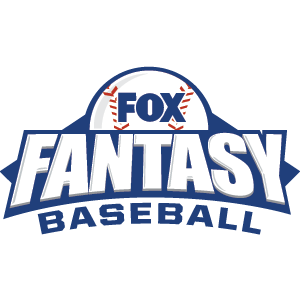 FOX Fantasy Baseball
Join or Create a Free League
Play Now!