USC vs ASU Odds: Trojans Open As Touchdown Favorites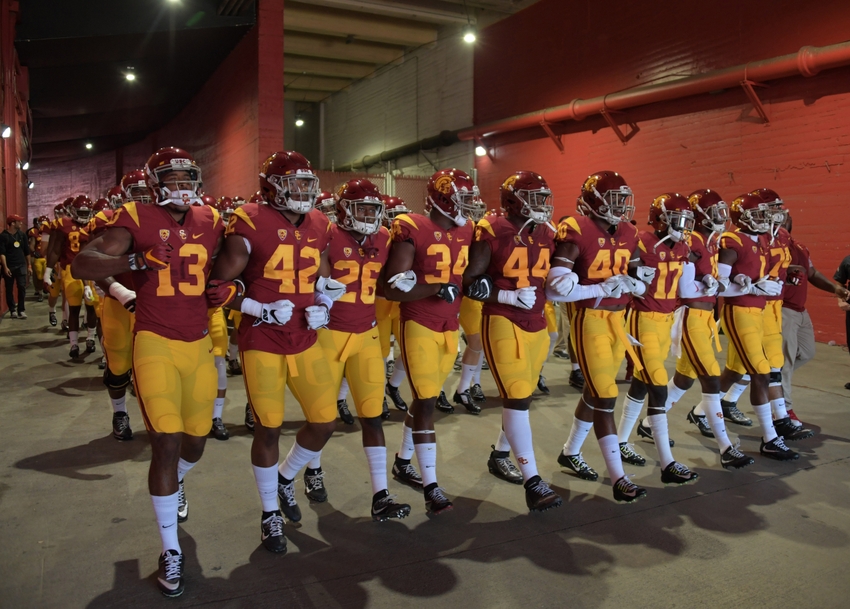 USC vs ASU odds opened on Sunday afternoon with the Trojans favored by more than a touchdown over the Sun Devils for Saturday's game at the Coliseum.
The Trojans and Sun Devils enter Week 5 with vastly different records, USC at a disappointing 1-3 and ASU unexpectedly first in the Pac-12 South with a 4-0 mark.
Still, oddsmakers expect the Trojans to bounce back from Friday's loss to Utah, setting them as eight-point favorites over the visiting Sun Devils.
If USC's hopes of repeating as Pac-12 South champions are to remain alive, they'll have to hand ASU their first lost of the season.
In Utah last week, the Trojans fell to 0-2 in the conference with a last-second loss to the Utes at Rice-Eccles stadium. Thanks to their loss in the conference opener at Stanford, USC now sits last in the division standings and faces an uphill battle.
ASU, on the other hand, controls their own destiny in the South after beating Cal, 51-41, on Saturday night in their first Pac-12 contest of 2016.
Last year, USC romped in the desert a week after losing their first game of the season. A flurry of scoring just before the half boosted the Trojans to a 42-14 victory, the last win of the Steve Sarkisian era.
The Sun Devils have enjoyed a recent period of success against USC. ASU has won three of the last five contest, including a 62-41 shootout on the final night of the Lane Kiffin era. In 2014, they stunned the Trojans at the Coliseum with a game-winning Hail Mary on the final play of the game.
That was ASU's first win against USC in Los Angeles since 1999. On Saturday, the Trojans will look to keep the Sun Devils from notching their second.
This article originally appeared on