It's gut-check time for South Carolina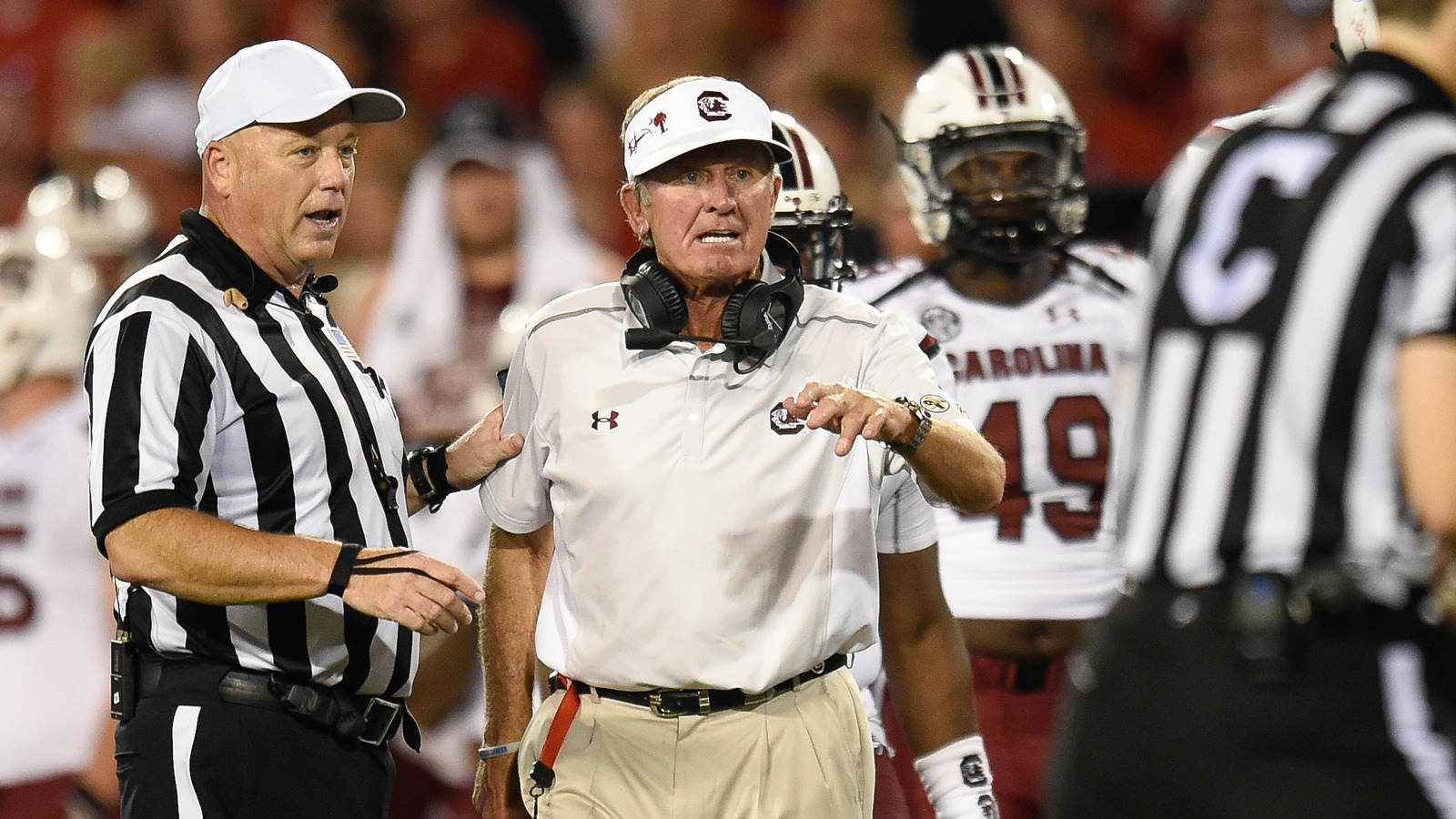 The 52-20 drubbing of South Carolina at the hands of Georgia this past weekend was eye-opening on a number of levels.
Prior to the game, the Gamecocks had beaten Georgia four of the past five meetings. Steve Spurrier's teams had traditionally been energetic, hard-nosed, athletic, and effective on both sides of the ball. None of these attributes came to fruition in this year's contest.
There was a noticeable difference in the two teams when it came to talent. The team speed on South Carolina's team simply isn't where it needs to be if its to contend for an SEC East Division crown. Quarterback play has also been a major issue. With Connor Mitch out, South Carolina is relying upon walk-on Perry Orth and freshman Lorenzo Nunez. Star receiver Pharoh Cooper had only one grab for six yards in the loss on Saturday. In fact, the leading receiver from the Georgia loss was Deebo Samuel. He had two catches for 20 yards.
Defensively, there's an apparent disconnect. Assignments are routinely being missed, and it's causing the opposition to create big plays. Outside of Skai Moore, it's been a very pedestrian effort across the board.
Consistency is the major aspect missing from this program. The Gamecocks have yet to put together a complete game on both sides of the ball.
With one final nonconference game this weekend versus UCF, South Carolina needs to come back with a victory before heading into the meat of the conference slate. If anything, a win will be a big confidence-boost for a team in desperate need of one.
Yeah that was my last time watching Carolina prolly…….I'll watch when I hear they playing like Carolina and not the weakest team in SEC

— DJ Swearinger (@JungleBoi_Swagg) September 20, 2015