Podcast: Irish Coffee, Episode 6 – Nevada Reactions and Sparty Predictions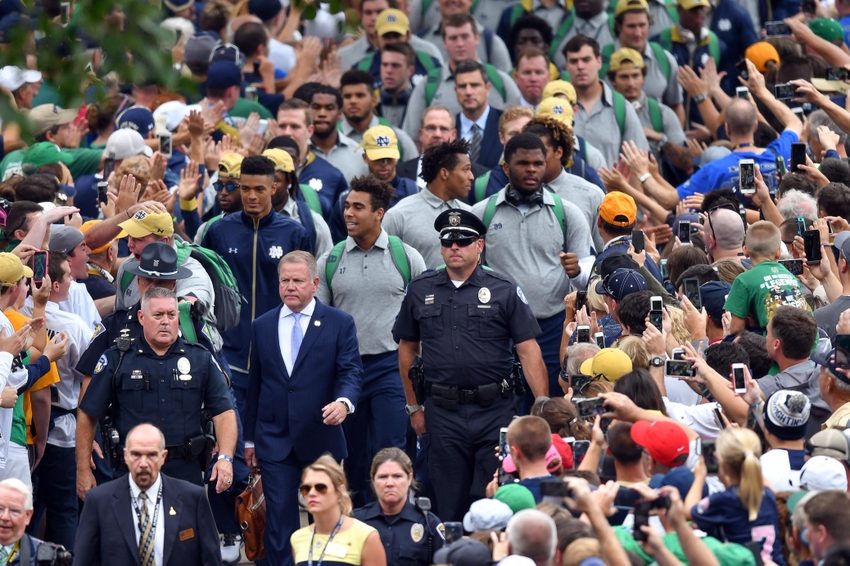 In Episode 6 of the Irish Coffee Podcast, Danny and Ben return to discuss a variety of Notre Dame topics. Both were in attendance for the Notre Dame game this past Saturday. Don't miss Danny tell the story of how he was able to secure a sideline pass. Other topics included the continued development of Equanimeous St. Brown and DeShone Kizer, a discussion of whether Notre Dame still has a shot at the College Football Playoff and predictions for this weekend's game with 12th-ranked Michigan State.
Note: Aside from here at Slap the Sign, you can find the Irish Coffee Podcast on iTunes, Stitcher, Overcast, Soundcloud, Google Play and other places. If you enjoy our podcast, please write us a review – it will help us get bigger so we can do bigger and cooler things moving forward.
Thanks!
More from Slap the Sign
This article originally appeared on