Oregon Football Recruiting: Taggart Targets 4-Star QB Tua Tagovailoa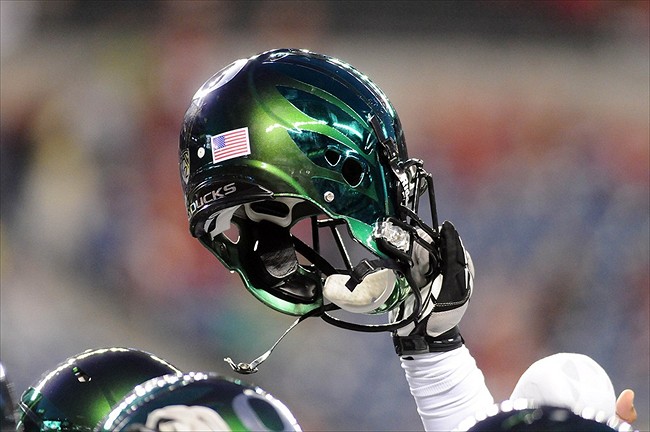 Willie Taggart tooks his own words to heart on Thursday and 'Buckled Up' to visit a recruit in Hawaii.
After his introductory Press Conference new Oregon Football Head Coach Willie Taggart went to work. He boarded a plane to Hawaii to visit coveted Quarterback Tua Tagovailoa. He is currently committed to Alabama and the Oregon Football program dropped the ball in the recruiting process under Mark Helfrich. Taggart visited with Tagovailoa on Thursday night.
 Campus Insiders said two seasons ago at the start of the recruiting process, Tua Tagovailoa was excited to possibly follow in the footsteps of Marcus Mariota. Now his feelings on Oregon have been set, nearly in stone. He has committed to Nick Saban and Alabama.
According to SECCountry.com, the visit was not specifically for the 4-Star Hawaii Quarterback, but another family member. Tua just happened to be open to a conversation. Tua Tagovailoa's father, Galu, commented to the visit, "They're supposed to be out here to see my nephew (3-star defensive end Myron Tagovailoa) and they just wanted to speak to Tua. I'm fine with it."
If Willie Taggart can flip Tagovailoa back to the Ducks after being ignored for better than a year, it would be a huge swing in the recruiting wars in the Pac-12.
This article originally appeared on