Oregon Football: Ducks Tap Willie Taggart As Head Coach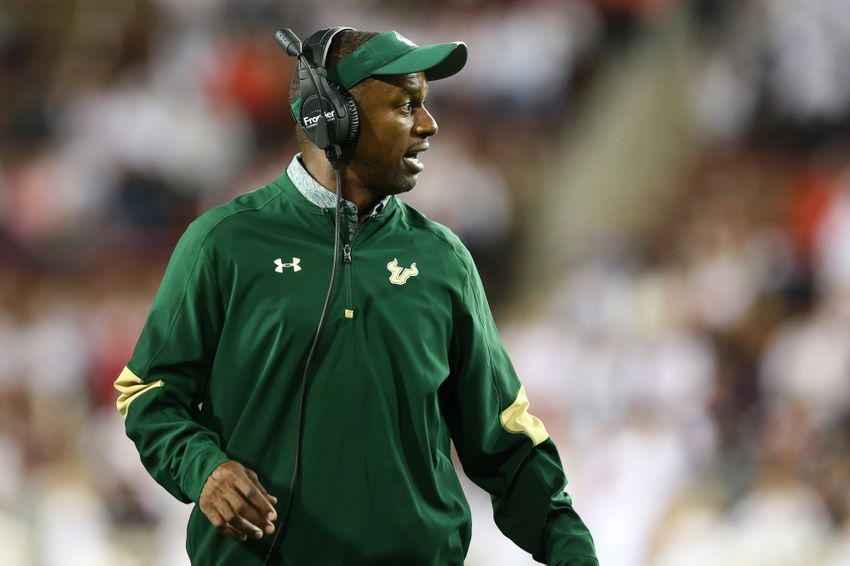 Rob Mullens has made a decision and hired Willie Taggart as the next Oregon Football Head Coach
A week long search has come to an end. On Tuesday, ESPN was first to report that the Oregon Ducks hired University of South Florida Head Coach Willie Taggart. It is an intriguing move.
Taggart brings a Spread Offense mentality, with a few tweaks to a Pac-12 team that needs a tweak or two moving forward. He has a proven record with rebuilding both Western Kentucky and USF into better programs and he has West Coast coaching experience.
Willie Taggart was the Running Backs coach for Jim Harbaugh at Stanford and led the charge for Toby Gerhart in his Senior Season. SB Nation breaks it down further.
With his background in the ground game, Royce Freeman now has a decision to make. Earlier this week, Stanford Running Back Christian McCaffrey announced he was leaving for the NFL. If Freeman were to stay for his Senior season, he would be the elder statesman of the Pac-12 all by himself.
Taggart also has some big decisions to make when he arrives. What does he do with a staff that goes back decades? What will his answer be for Defensive  Coordinator? All will be answered in the coming days.
This article originally appeared on