Oregon Ducks vs Washington State Look-In: Preview, Game Analysis and Scoring Updates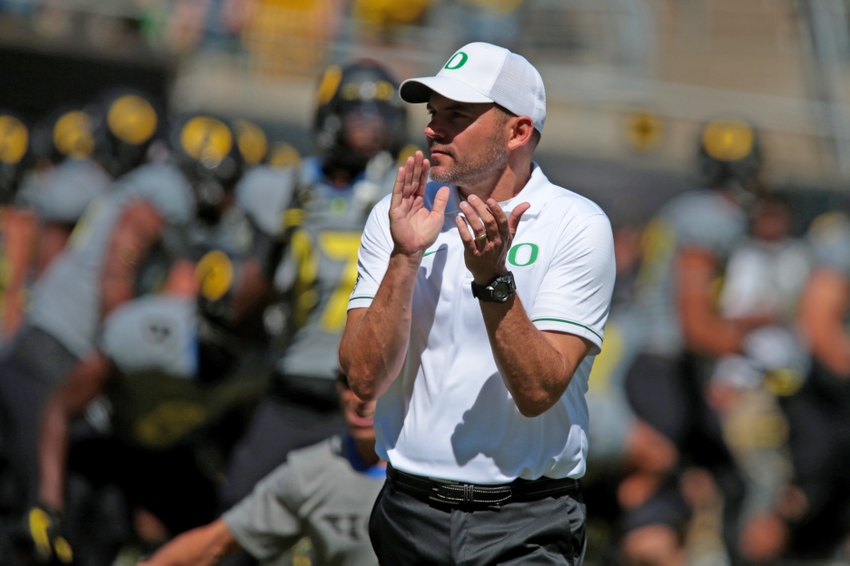 The Oregon Ducks travel to Washington State to face a big challenge in the Air Raid Offense.
Oregon Ducks vs Washington Huskies Live Twitter Stream(Autzen Zoo Pregame Starts at 6pm PT)

Oregon Gameday Preview
Following a heart wrenching loss against Colorado last weekend, execution was key this week in Practice. Quarterback Dakota Prukop said he ran the 'game ending' play more than a few times to perfection after it failed him in the final moments of the three point loss against the Buffaloes. It is hard to believe that if two plays were executed better, this team could be 4-0 entering this weekend.
As it stands, Oregon hits the road to take on Washington State at 2-2. The Cougars have had issues of their own. Mike Leach has been able to put up the points, but lost the first two games. Last weekend they had a win against Idaho 56-6. Quarterback Luke Falk has mastered the Air Raid style Offense and knocking off Oregon would go a long way toward the Pac-12 North Championship this season. The Cougars already have the Ducks number from last season.
The Oregon Ducks are in a year of progression. I would not say it is a rebuilding year, but new faces on Offense and Defense are still learning their respective roles on the job. The Offensive Line will need to give Quarterback Dakota Prukop time to be effective with his arm on Saturday night. We already know from last season if it appears to be a barn burner which team will likely have the upper hand.
The new 4-3 Defense is a month old and has grown a ton in the first weeks of the season. Leadership has yet to be clearly defined on the Defensive side of the ball, but Troy Dye has shown his speed, instinct and athleticism early on and needs to have a big game on Saturday.
For fans, I know it is hard to give this team the benefit of the doubt when it comes to certain aspects of the game. Penalties and False Starts should have no excuse, but injuries are a different story. I know that it is always 'next man up' with Oregon – it has been since I have been covering the team. The bend, not break mentality when it comes to the backups in key positions will need to step up against Washington State, if for the experience of playing in a hostile environment.
Oregon cannot get caught looking ahead to next weekend. Quarterback Dakota Prukop needs to get the Offense off to a faster, more confident start. The return of Royce Freeman and Pharoah Brown should give him some addition weapons to work with. Defensively, pressure needs to be applied to Quarterback Luke Falk and the Secondary needs to be in the right place at the right time.
Autzen Zoo will have Live Coverage and In Game Analysis starting at 6pm Paciific Time. The Oregon Ducks and Washington State Cougars kickoff at 6:30pm on Pac-12 Network.
This article originally appeared on