Ohio State Football: Concerns over Tulsa Game, Injuries And More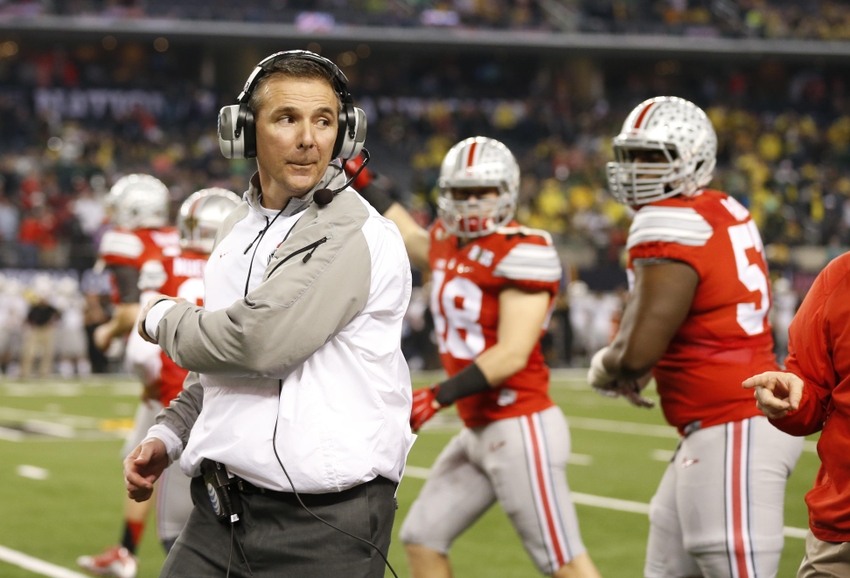 Ohio State concerns for game two.
Urban Meyer held his weekly press conference today and discussed his concerns about Ohio State's upcoming game versus Tulsa. He also discussed the injury situation among other things.
The head coach said the defense played well in the Bowling Green game with few missed tackles. However, Tulsa may present a bigger challenge for Ohio State because they spread the ball around so well.
That was a problem early in the 2014 season when that unit was still getting used to playing together so it could be an issue Saturday. Urban was hopeful that the defensive line could get after the Tulsa quarterback more than they did against the Falcons. 
Coach Meyer said that linebacker Donte Booker will probably miss the Tulsa game with his knee injury. Joe Burger will again fill in for Booker and probably Jerome Baker as well.
Wide receiver Corey Smith has been battling a hamstring injury. It's uncertain if he will play Saturday.
More from Scarlet and Game
Kicker Sam Nuernberger still has a hamstring issue as well. Tyler Durbin will be the Ohio State kicker for the second game in a row. Earlier in the week, Durbin was graded a champion for his performance in the Bowling Green game. He was 11-11 on PAT attempts and his kickoffs were excellent.
Coach Meyer talked about some young guys as well. A couple of true freshmen, quarterback Dwayne Haskins and running back Antonio Williams, as well as redshirt freshman quarterback Joe Burrow.
He alluded to the talented players Haskins and Williams as just having freshmen issues. That's common with young players transitioning to the college game.
Urban was complimentary towards Burrow, saying that he was tough and talented. But when asked if the coach would feel comfortable if Burrow had to step in for J.T. Barrett and take over, the coach just said; "Not going there, next".
I think with the start that J.T. is off to, most Ohio State fans would echo that sentiment.
This article originally appeared on