Louisville Football: Weather Report for Cards vs. Wake Forest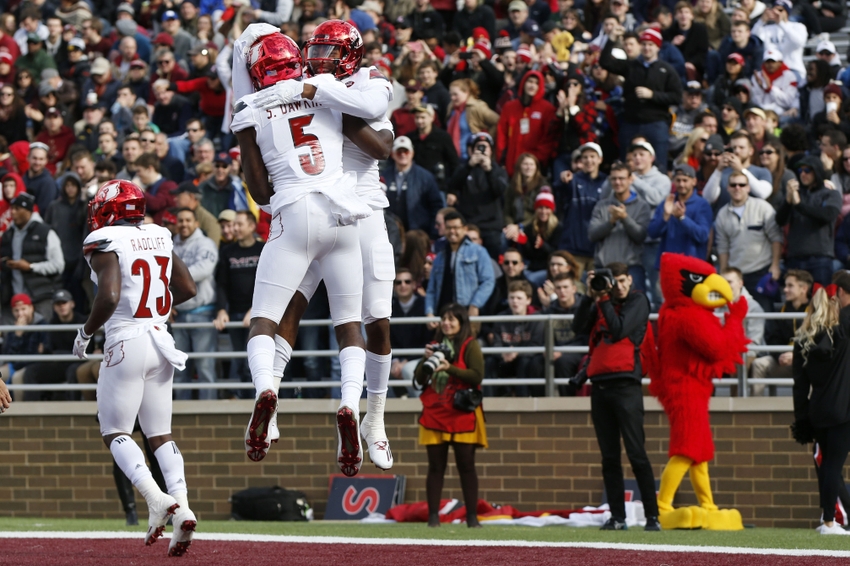 The Louisville football team and the Wake Forest Demon Deacons will be preparing to play in a chilly environment on Saturday night.
The Louisville football team will finally be coming back home after two straight games on the road against Virginia and Boston College. The Cards are on a four game winning streak, while looking to sneak into the College Football Playoff by the end of the 2016 season.
The team standing in their way, as of this Saturday, is the 6-3 Wake Forest Demon Deacons. The Cardinals will be wearing their black and white patriotic jerseys, while playing in front of a sure-to-be loud crowd at 7:00pm on Saturday night.
Weather always becomes a factor when it gets this late in the season. We know how many fans love to tailgate outside of Papa Johns Cardinals Stadium before they come in and watch Lamar Jackson light up the scoreboard.
Here is Saturday's forecast for the Louisville football game against Wake Forest, courtesy of the Weather Channel.
Saturday Afternoon:

Mostly Sunny
High of 55 degrees
Zero percent chance of rain throughout the day

Saturday Night:

Clear skies
Low of 32 degrees
10 percent chance of rain throughout the evening
It is going to be a chilly evening for a football game, so make sure you bundle up before you head out.
As far as tailgating goes, it's not going to rain and it's not going to snow. That means everyone will be able to have a great time cooking, playing corn-hole, and eating.
This article originally appeared on