Know Your Opponent: UCLA Football vs. Oregon State Beavers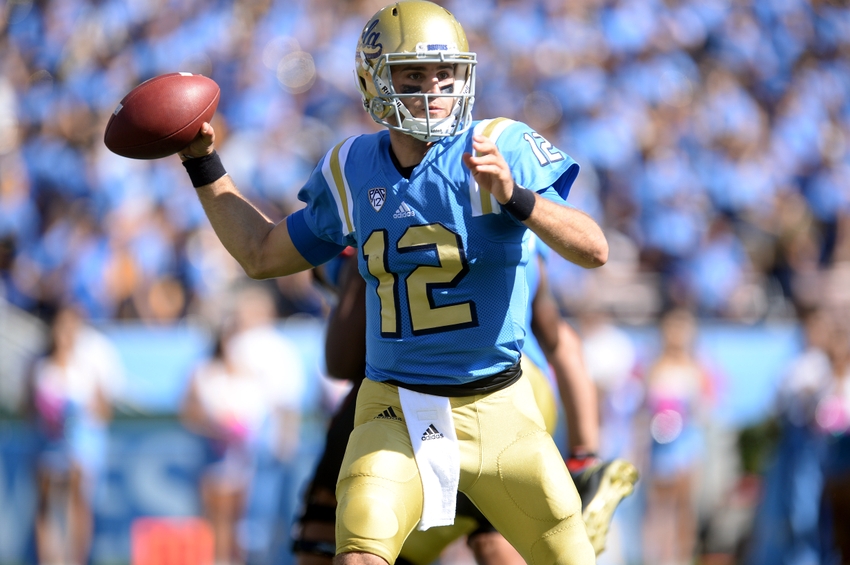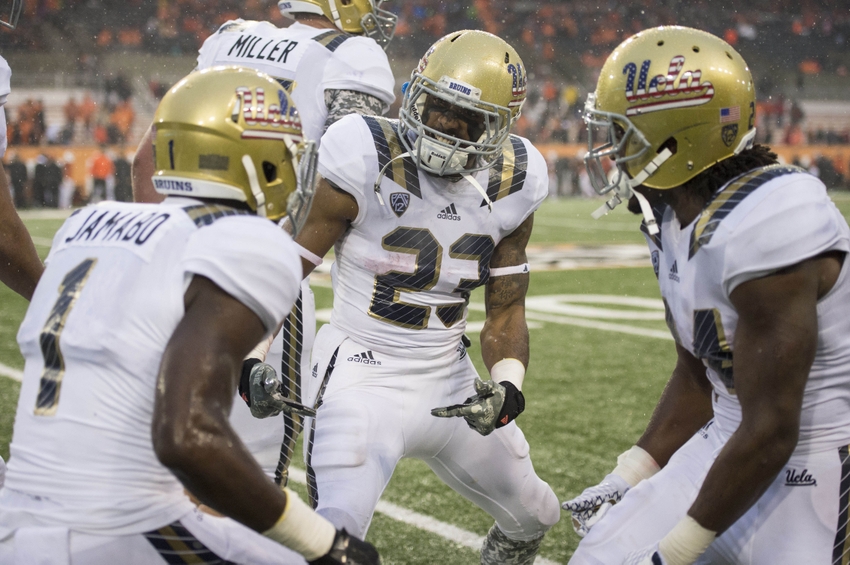 The UCLA Football team needs to win their last three games to become bowl eligible. That difficult feat starts this Saturday against Oregon State.
The UCLA Football team and the Oregon State Beavers have a lot of in common this season. Their starting quarterback is out for the season, they do not have a great offense, they have several key injuries and they are in the bottom third of their divisions.
Not exactly a game that ESPN is pining for in their primetime slot, but this Pac-12 contest still has some stakes tied to it. While Oregon State is playing for pride (because they are mathematically eliminated from bowl eligibility), UCLA still has a chance to make it to six wins.
If UCLA wants to become bowl eligible, they have to win their last three against OSU, USC and Cal. Kind of a tough feat, but not impossible.
The Bruins need to go one game at a time and that starts with the Beavers, a team that has nearly pulled off a few stunning victories in the last few weeks. Though Oregon State is 2-7, their record does not indicate how they have improved this season. Let us take a look at what the Bruins have to deal with.
Oregon State Offense
Oregon State, like UCLA, is depending on the skills of their backup quarterback who has lost four games in a row. Does that sound familiar Bruin fans? Try as they might, Marcus Maryion, like Mike Fafaul, has held this team together but has not been able to get them over the hump.
The Beavers were able to put some points and yards up against division leading teams Washington State and Utah. The interesting thing is how they did it. Balanced, but unbalanced.
Against Utah, the Beavers ran for 275 yards (out of a total of 297). Against Wazzu, OSU totaled 498 yards with 415 of those through the air. A bit of a bipolar approach to football, but I guess it is better to have both than just one. Right, UCLA?
Oregon State has some weapons on their team that are used for a variety of purposes.
At RB, the Beavers are deep and they are not afraid to use all of them. Oregon State has seven players that have participated in at least six games, four players are averaging over 25 yards per game and collectively, they are the 7th best rushing offense in the Pac-12 with 189.4 yards per game.
At wide receiver, they do not have many players participating, but rather, they use a lot of their backs as receivers. Their top three receivers, Victor Bolden, Seth Collins and Ryan Nall (Bolden and Nall are the Beavs top two running backs), are averaging 53 yards or less per game. Not a lot of yards, but these players are very active.
So it is simple, put pressure on the source (Maryion) and shut down their weapons (Bolden and Nall) and the Bruin defense should have the advantage.
Oregon State Defense
Oregon State has a lot of problems on the defensive side of the ball. Their biggest one is injuries. Currently they have eight players that have sustained injuries, with four out for the season and one out indefinitely.
The Oregon State defense also seems to have some fundamental flaws. Tackling is an issue, zone defense is not that great and they can't seem to match up properly with their opponents.
Luckily, they are playing the UCLA whose offense is having a very hard time getting their game in order.
The Bruins are still trying to establish a run game, which is a good thing despite little production. Any yards they get helps UCLA as OSU is not a great run defense team (with a benign pass rush), so this could be an even matchup.
That will help with their passing game which, when receivers are catching balls, is a very deadly weapon for UCLA. But what if they are not? The Beavers are actually doing a decent job defending the air. They are 5th in conference, only allowing 205.8 passing yards per game.
That is good, but as sketchy as UCLA has been on offense, I could see them "break out" against OSU.
Final Analysis
As troublesome as this season has been for the UCLA Football team, Oregon State's season is a bit more dire. Head Coach Gary Anderson has done a good job making improvements here and there but for the most part, OSU still lacks the talent to match up with these Pac-12 teams.
Overall I believe UCLA, despite their lapses in play calling and coaching, has the horses to run this race. They have better talent which I think will pull them through in the end.
The Bruins should be able to establish more of a run game while keeping Oregon State secondary on their toes with their passing game. As for the Bruin defense, well they're just going to completely shut down Oregon State. I'm not  going to say that this is a shut out like last season, but the Beavers will land a few punches, though not enough for the victory.
Prediction
UCLA 24 – Oregon State 14
This article originally appeared on