Iron Will: No. 1 Alabama Football Drives Past No. 15 Auburn, 30-12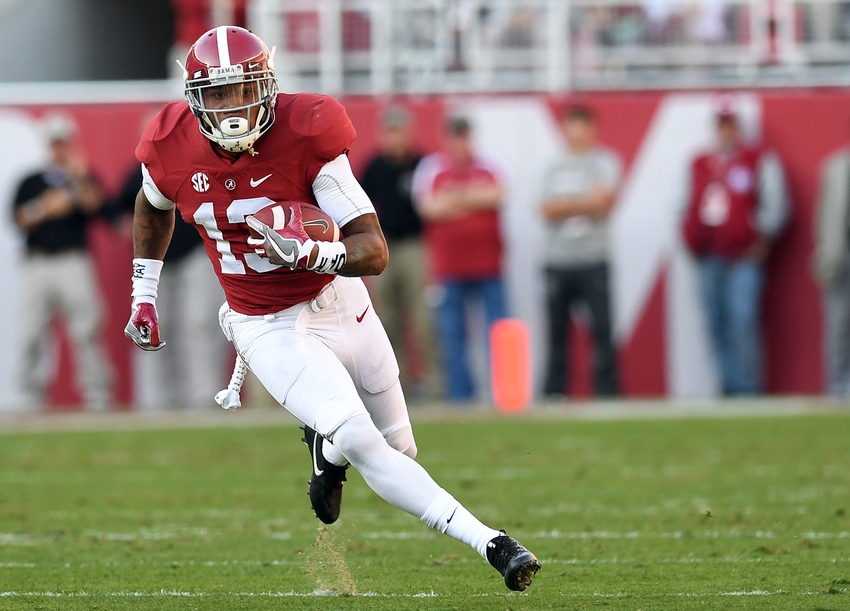 Alabama football's defense suffocates Auburn, Jalen Hurts throws for 286 yards and two touchdowns for another Iron Bowl victory.
Jalen Hurts rebounded from two early interceptions to pass for 286 yards and No. 1 Alabama's defense did the rest in a 30-12 victory Saturday over No. 15 Auburn.
The Crimson Tide (12-0, 8-0 Southeastern Conference, No. 1 CFP) led just 13-9 at halftime, dominating the stat sheet but only taking over the scoreboard in the second half. The defense pushed its string of quarters without allowing a touchdown to 14-plus.
Auburn (8-4, 5-3, No. 15) failed to muster much offense for the second straight SEC game, this time playing without injured quarterback Sean White.
Hurts displayed the same poise in overcoming two first-half interceptions that have helped him lead the Tide into the SEC championship game. He completed 27-of-36 mostly short and mid-range passes and threw for two touchdowns. Alabama has won three straight Iron Bowls for the first time since 1990-92.
Hurts also ran for 37 yards and a touchdown, leading two straight touchdown drives in the third quarter to all but put the game away after a mistake-filled first half.
He ran for a 4-yard score on a drive sparked by four Bo Scarbrough runs. On a fourth-and-4 play, he hit ArDarius Stewart, who spun away from a defender and made another move downfield en route to a 38-yard touchdown and a 27-9 lead.
Stewart gained 127 yards on 10 catches and Scarbrough ran for 90 yards.
Auburn quarterback sub Jeremy Johnson completed 4 of 13 passes for 34 yards. The Tide dominated in total yards, 501-182.
Daniel Carlson connected on four field goals for Auburn.
Auburn didn't get a first down until nearly 25 minutes into the game and continues to have no passing game without a healthy White. Leading rusher Kamryn Pettway ran 12 times for just 17 yards after missing the past two games with a leg injury.
Alabama seems unlikely to drop from No. 1 in AP poll or playoff rankings, but No. 2 Ohio State could at least close ground after a double-overtime win over No. 3 Michigan. Auburn could fall from the top 20 after a second straight punchless offensive performance in SEC games.
Alabama faces No. 13 Florida in the SEC championship game for the second straight year. Auburn awaits its bowl destination.
This article originally appeared on