Fans want Big Ten title game out of Indy after controversial new law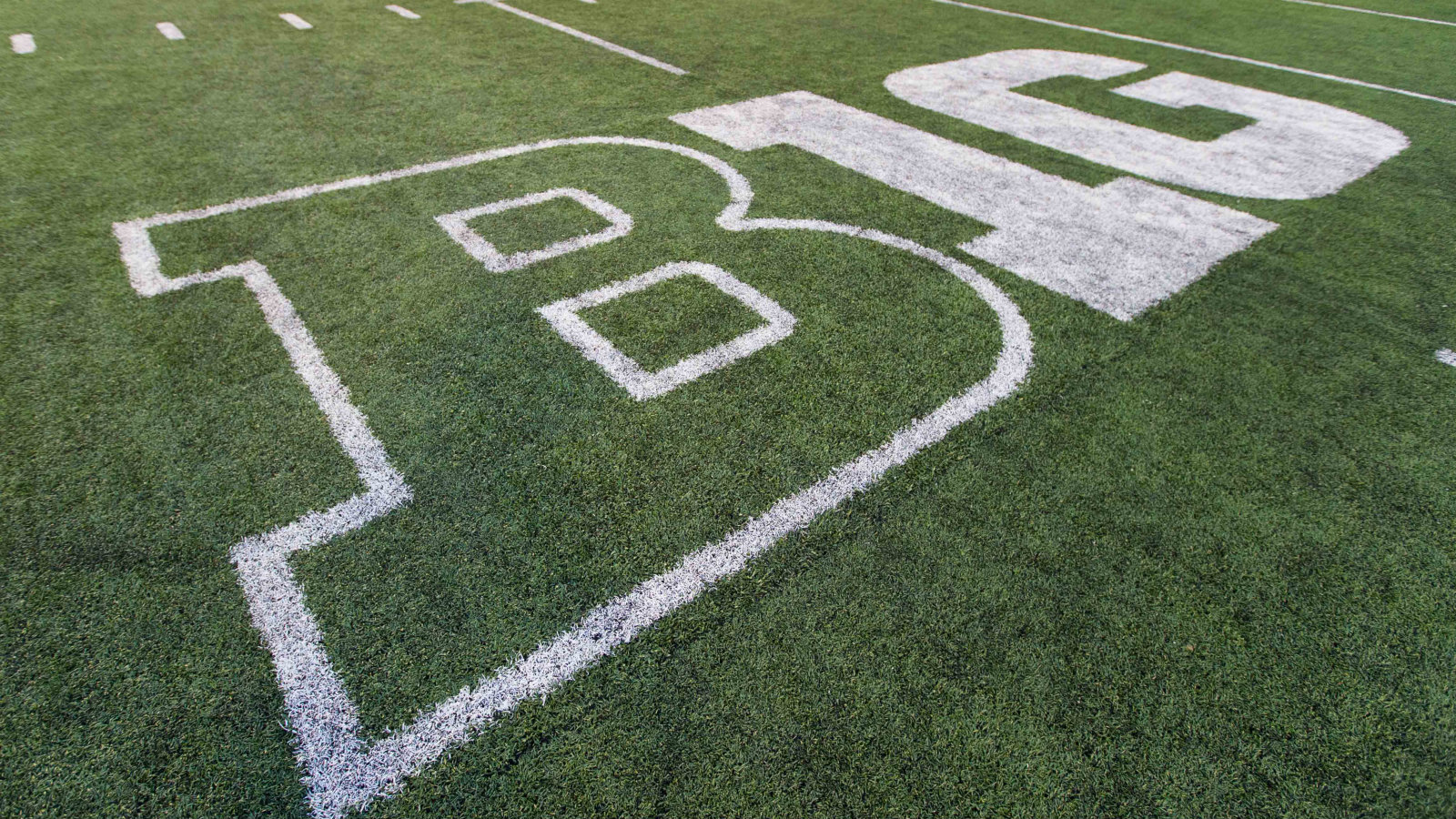 There's been a monumental wave of backlash to a new law Indiana made official this week that could potentially allow businesses to decline service to gay and lesbian customers based on the grounds of "religious freedom."
Critics say the bill encourages discrimination, while supporters say it protects certain citizens from excessive government overreach. Here's how Indiana Governor Mike Pence explained his decision to sign the bill into law:
"This bill is not about discrimination, and if I thought it legalized discrimination in any way in Indiana, I would have vetoed it," Pence said. "In fact, it does not even apply to disputes between private parties unless government action is involved. For more than 20 years, the federal Religious Freedom Restoration Act has never undermined our nation's anti-discrimination laws, and it will not in Indiana."
The public backlash has become a major discussion point in the college sports world because of the high-profile events that are held in Indianapolis.
In the immediate future, there's the men's Final Four that will be held at Lucas Oil Stadium next weekend. The new law went into effect without leaving the NCAA any time to consider another host site, but that may not be the case in football. This December, the Big Ten championship game is scheduled to return to Indy and some fans are already asking for it to be relocated.
Sean Burke, a gay fan from Wisconsin, has started a petition to get the Big Ten title game moved. The petition reads:
"On March 26, 2015 Governor Pence of Indiana signed into law a bill that would allow businesses to discriminate against members of the LGBT community under the guise of "religious freedom". A law such as this runs contrary to the ideals of the Big Ten Conference and puts students, fans and staff at risk of open discrimination based solely on who they love.Such law sends the message that members of the LBGT community are second class citizens contrary to the many contributions members of the LGBT community have made in areas such as science, the arts, architecture, business and not to mention sports.
"The State of Indiana, as a member of the Big Ten Conference, needs to be told that it must live up to the ideals of the conference and respect all persons regardless of sex, age, religion, gender identity, or sexual orientation."
Would the NCAA actually consider doing that?
It's unclear, but the NCAA has expressed concern regarding the new Indiana law and does have a precedent for taking action based on social issues. It has previously banned the state of South Carolina from hosting NCAA championships because the Confederate flag flies at the statehouse, and it has also stepped up against schools with Native American mascots that are deemed offensive.
Here is the statement NCAA president Mark Emmert released on Thursday in response to the Indiana law:
"The NCAA national office and our members are deeply committed to providing an inclusive environment for all our events," Mark Emmert said. "We are especially concerned about how this legislation could affect our student-athletes and employees. We will work diligently to assure student-athletes competing in, and visitors attending, next week's Men's Final Four in Indianapolis are not impacted negatively by this bill. Moving forward, we intend to closely examine the implications of this bill and how it might affect future events as well as our workforce."
Teddy Mitrosilis works in content production at FOX Sports Digital. Follow him on Twitter @TMitrosilis and email him at tmitrosilis@gmail.com.