Illinois Football: For Micah Jones, Decision Isn't Solely Based off Winning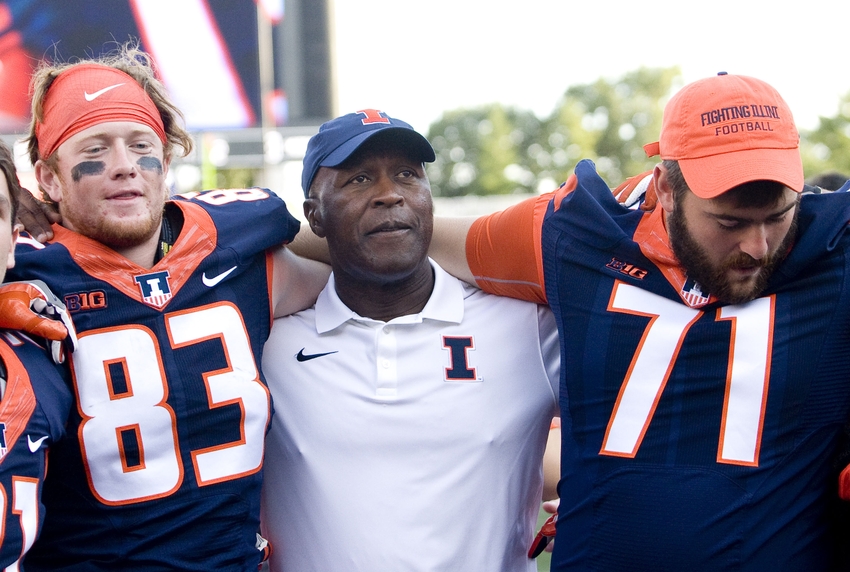 The Illinois football team has started the season off with a 1-4 record.  This wasn't exactly my vision on how this season would go, though.
But, I tend to look at the positives about this season and where we will be in 2017.  This is all I have with my fandom of Illinois sports, including professional ranks as well.
To get the Illini to where they need to be, Lovie Smith and the coaching staff needs to recruit better players.  Illinois just doesn't have the personnel right now to be a successful team on the field.
Most people, including myself, think that winning would solve everything in the recruiting ranks.  While it would help greatly, it is not everything to every recruit who is searching for the right program.
One of the Illinois targets for 2018 falls in line with this way of thinking.
"For every team I try not to focus on the record,"
Wide receiver Micah Jones is one of the more talented wide receivers in the class of 2018.  He is underrated by most sites but 247Sports has him as a 4-star recruit who is the No. 134 player in his class.
The recruitment for Jones is mainly narrowed down to the Big Ten right now with his top five being Notre Dame, Michigan State, Iowa, Northwestern, and Illinois.
Oddly enough this season, all of these teams seem to be losing at a high clip.  I believe they are all under .500 except for Iowa who is 4-2.
But, I wanted to try and get a better grip on where Illinois is with Jones and his recruitment and if the 1-4 start would affect the Illini's chances.
Illinois Football: Depth Chart Against the Rutgers Scarlet Knights
"For every team, I try not to focus on the record," Jones said, "I focus on the way the coach treats the players through the ups and downs and if the players still go out every game and give the best effort they can."
I think, despite the losing, that Illinois players continue to go out and play hard for the new regime.  There is still a lot of effort out there on the football field.
And while Jones has a top five right now, his recruitment is by no means finished.  When asked if his top five had changed, he mentioned a new name that could be in the mix eventually.
It looks like Jones will be visiting Ole Miss on Thanksgiving.  This is a wild card in his recruitment and a team that is familiar with picking good wide receivers out of the state of Illinois.
Jones still has plans on visiting Illinois again this year.  He will try to get down to Champaign for their homecoming game against Minnesota on October 29.
Hold tight Illini fans, I think we have a legit shot at a top wide receiver like Jones.  Of course, his recruitment isn't close to being over, but if this goes our way it will add to what I think has a good shot at being a special class in 2018.
Like I said, a commitment is a ways off still.  Jones plans on making a commitment sometime next year in the spring or early summer.
If Lovie can snag Jones and continue building the class of 2018, then watch out Big Ten.  The Illini are on the rise and We Will Win.
This article originally appeared on