Georgia football: Why you should watch Georgia in the Liberty Bowl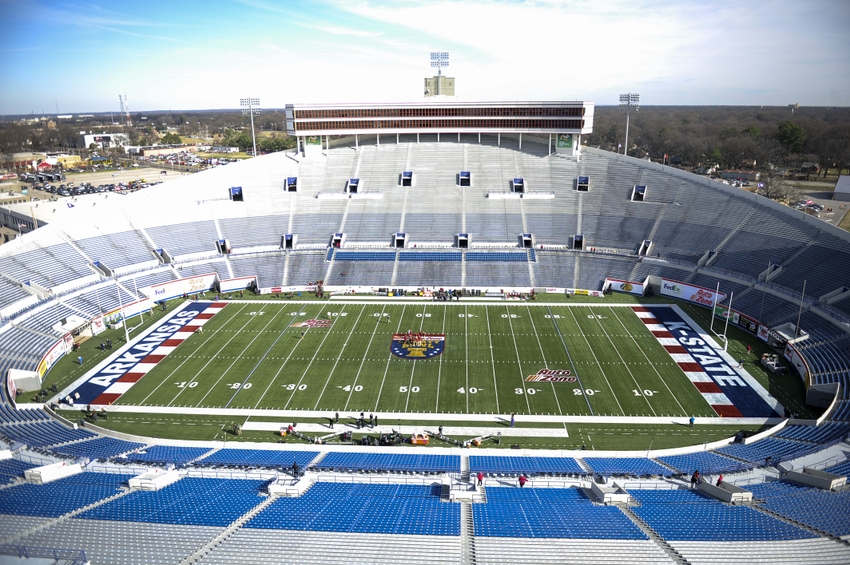 Georgia Football found out earlier today that they will play Texas Christian in the Autozone Liberty Bowl on December 30th.
It's official, Georgia football will be headed back to Memphis later this month to play TCU from the Big XII. Georgia is currently 7-5 and 4-4 in the SEC, TCU is 6-6 and 4-5 in the Big XII. This will be the fourth meeting all-time between the Bulldogs and the Horned Frogs. Georgia is 3-0 against TCU with wins in 1941, 1980 and 1988.
Regardless of your opinion on the amount of bowl games, these types of match-ups is what bowl season is all about; creating match-ups that are seldom seen in the regular season. For teams in conferences, big non-conference games usually only happen once each regular season, two if they have a non-conference rival.
This is a totally unique and interesting game for Georgia fans, TCU fans and college football fans in general. Here are a few reasons why Georgia versus TCU is one of the best match-ups this bowl season.
Georgia's defense vs. TCU's defense
Georgia's defense right now averages 24 points per game. TCU's offense averages 31.6 points per game. Something has to give.
The Horned Frog offense has been amazing this year with a 41-20 win over Iowa State and a 62-22 win over Baylor. Then there's the 34-10 loss to West Virginia, 31-6 loss to Oklahoma State and the 30-6 loss to Kansas State. Clearly their offense is great, but not unstoppable.
Likewise, the Bulldogs defense has been great this year with the 28-14 win over South Carolina and the 13-7 win over Auburn. But then again they lost to Ole Miss 45-14, Tennessee 34-31 and Georgia Tech 28-27. Georgia's defense is good, but they have their fair share of lapses.
So which unit will control the day? Will Georgia's defense have all the answers for the TCU offense. Or will the Horned Frogs offense be too much for the Bulldog defense to handle?
Georgia's offense vs. TCU's defense
Georgia also averages 24 points per game on offense themselves. A predictable stat for a 7-5 team. TCU on defense averages allowing 27.75 points per game. Once again, something has to give.
TCU's defense has been pretty terrible all year with a 41-38 loss to Arkansas and a 52-46 loss to Oklahoma. But they've had good games as well like the 31-9 win over Texas, 33-3 win over SMU and the 24-23 win over Kansas. Other great offenses have run all over TCU, but they've stopped everyone else.
More from Dawn of the Dawg
Georgia however has not looked good on offense for most of 2016. The 17-16 loss to Vanderbilt and the 24-10 loss to Florida are evidence of that. But they have had a few good games, notably the 33-24 win over North Carolina, 28-27 win over Missouri and the 27-24 win over Kentucky. They have their moments, but overall Georgia's offense has struggled to score points all year.
But which unit will win on December 30th. Will Jacob Eason, Nick Chubb and company have their best game against a mediocre TCU defense. Or will the Horned Frogs do to Georgia's offense what everyone else has in 2016?
This article originally appeared on