Florida State Seminoles Football: Some Encouragement for the Fans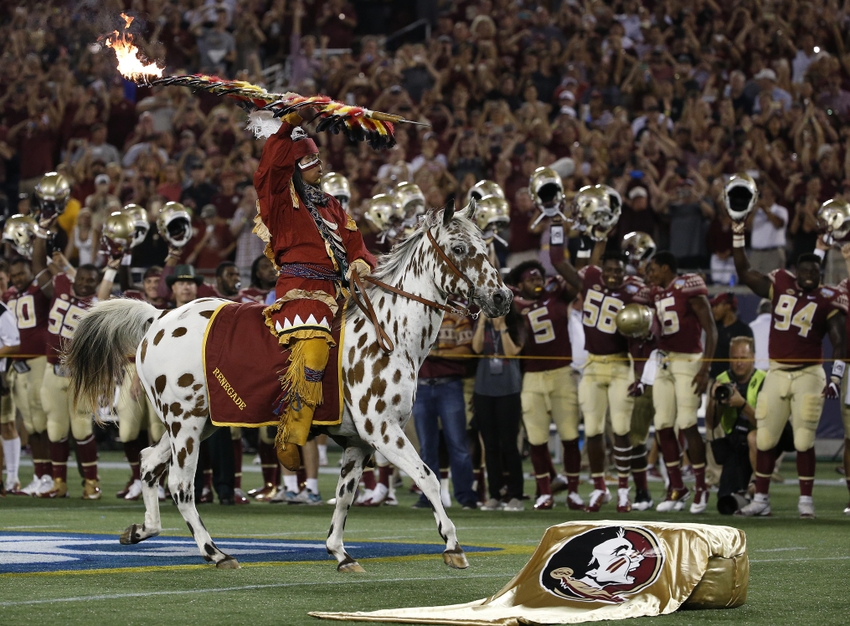 This season hasn't gone the way Florida State Seminoles fans would have liked, but they should all be proud anyway.
Watching last Saturday's contest between the Florida State Seminoles and the Clemson Tigers may not have produced the desired result if your a fan of the garnet and gold. Still, there's no reason for any alum, fan, booster or supporter to do anything other than walk around with your chest out and your heads high.
Thinking about the Seminoles program or watching this team take the field conjures up memories of former head coach Bobby Bowden. It causes one to think about brilliance at the quarterback position from the likes of Charlie Ward or Chris Weinke. It creates discussion about playmakers on both sides of the ball (think Deion Sanders or Peter Warrick). Playing for this team means that you're special. Cheering for this team means you've seen some pretty darn good football over the years, and your loyalty has been rewarded with three national championships.
Florida State football is about tradition. It's about three Heisman Trophy winners, 43 Consensus All-Americans and 26-12-2 record in bowl games. It's about being so good that anything less than an undefeated season is a failure. It's about being so good that current their current head coach, Jimbo Fisher, can amass a winning percentage of 81 percent and discussion can still be birthed out of the idea that maybe he hasn't done enough.
Love them or hate them, college football wouldn't be the same without them. There's something about Bobby Bowden Field. Something magical happens when Osceola and Renegade emerge. There's something about hearing the wahoo chop for what seems like 200 times a game. Florida State will be okay. They'll pull in another top-five class of recruits, and they'll climb the mountain again. Whether you love them or hate them, you have to know in your heart that's what's going to happen. They're too proud to do anything else
This article originally appeared on