Florida Gators Fans Nominated For FanSided Fandom 250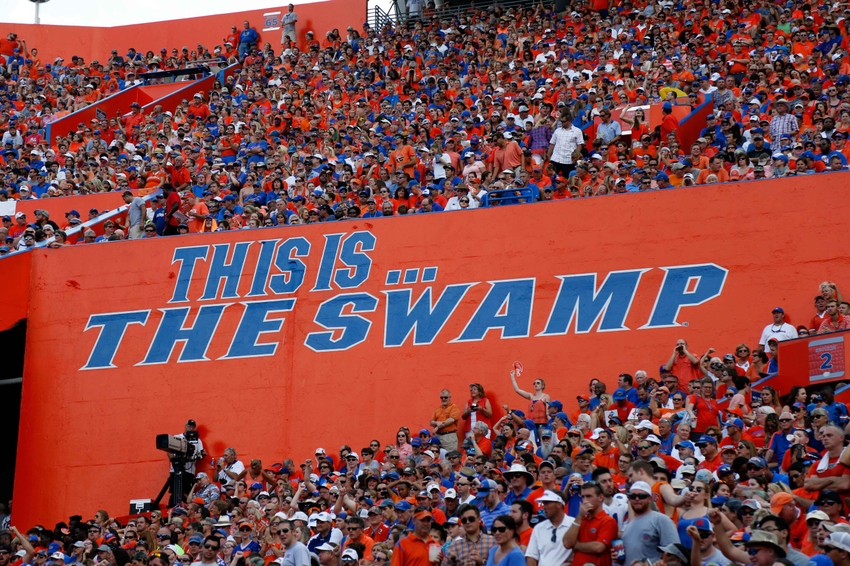 The Florida Gators have one of the most passionate fanbases in the world of sports, entertainment, and pop culture. FanSided plans to honor that support group.
---
The University of Florida is one of the few universities with high-quality teams in baseball, basketball, and football. The Florida Gators are consistently in the championship picture in all three sports—something that fans have rewarded them for.
Few fan bases are more demanding or supportive than the Gators', which is why they're being honored for their contributions.
FanSided's Fandom 250 will highlight the most passionate fanbases in the world today. That reaches far beyond sports and into the worlds of entertainment, pop culture, and even business.
For that reason, the Gators were one of the 10 teams listed in the latest release of the nominees for FanSided's Fandom 250. The list included:
Nike
Starbucks
Sephora
Forever 21
H&M
Auburn
LSU
Florida
Florida State
Penn State
There's no way around the fact that the Gators have one of the most passionate fanbases in the world.
Florida is known for having some of the most powerful home court and home field advantages in the world of college sports. The Swamp, The O'Connell Center, and the Alfred A. McKethan Stadium consistently field rabid supporters who make their voices heard.
The results coincide with the support.
Florida's football team is currently 8-2 and its men's basketball team is off to a 4-0 start to the 2016-17 season. The women's basketball team is off to a 3-0 start and is currently ranked No. 19 in the country.
The Gators' women's volleyball team is No. 5 in the country, thus rounding out one of the most dominant athletic departments in the country.
Along with being consistently competitive across the board, the Gators have fans who refuse to accept anything less than success. There's a heavy emphasis placed on winning, which holds the players and coaches accountable in every sport.
Though some may call it unforgiving, the Gators are where they are today because of that sense of accountability.
With two men's basketball national championships, three claimed national titles in football, and seven Final Four appearances in women's volleyball, there has been plenty to cheer for.
More from Hail Florida Hail
This article originally appeared on