ESPN College GameDay Week 4 live stream: Watch online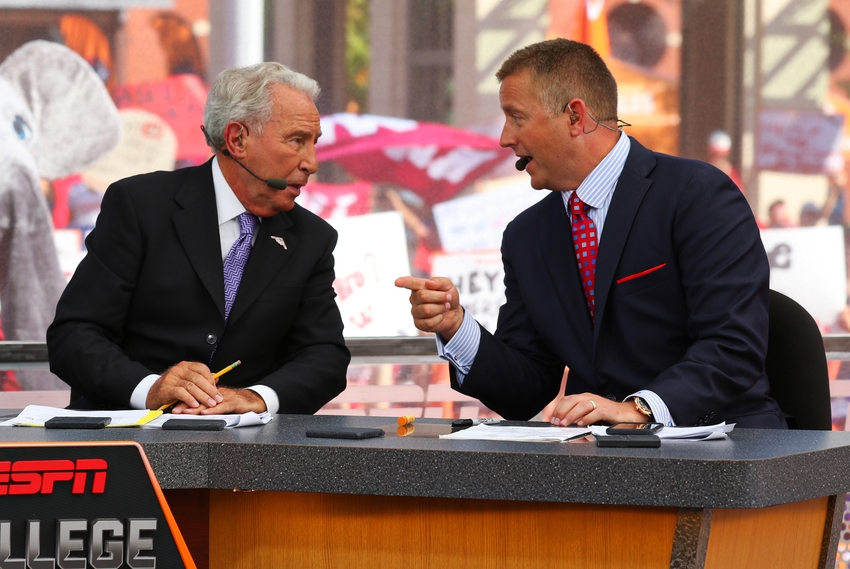 Here's how you can watch ESPN's College GameDay live stream for Florida vs Tennessee down in Knoxville during week 4 of the season.
After a week where all top three teams were in action, week 4 comes in with less intriguing match ups, but brings with it the start of conference play for most of the conferences. Most notably the main staple for the day, Florida vs Tennessee. GameDay makes it second trip to Tennessee, this time to Knoxville to visit the University of Tennessee. Florida vs Tennessee is a huge rivalry game and is sure to be the highlight game from week 4.
The last time College GameDay came to Knoxville, Tennessee was on September 15, 2012. They came for the exact same game, Florida vs Tennessee. Florida came out on top on that 37-20. This is GameDay's second trip to Tennessee, their first was for the Battle at Bristol.
As usually, the GameDay crew will kick off at 9 a.m. They will be in the lawn in front of Ayres Hall on Tennessee's campus. The flurry of great banter mixed with the great GameDay signs and the now iconic headgear game pick is sure to have Tennessee jumping right from the start.
Here is the broadcast information for College GameDay.
Date: September 24th
Time: 9:00 am ET
Location: Ayres Hall Lawn, Knoxville, TN
TV Channel: ESPN
Live Stream: Watch ESPN
Now that you have all the information you need, all you need to do is make sure to wake up on time. Saturdays are for college football. College football GameDay is a staple of college football. Make sure to get up and watch.
More from Saturday Blitz
This article originally appeared on