Dak Prescott: Keeping No. 1 ranking more difficult than reaching No. 1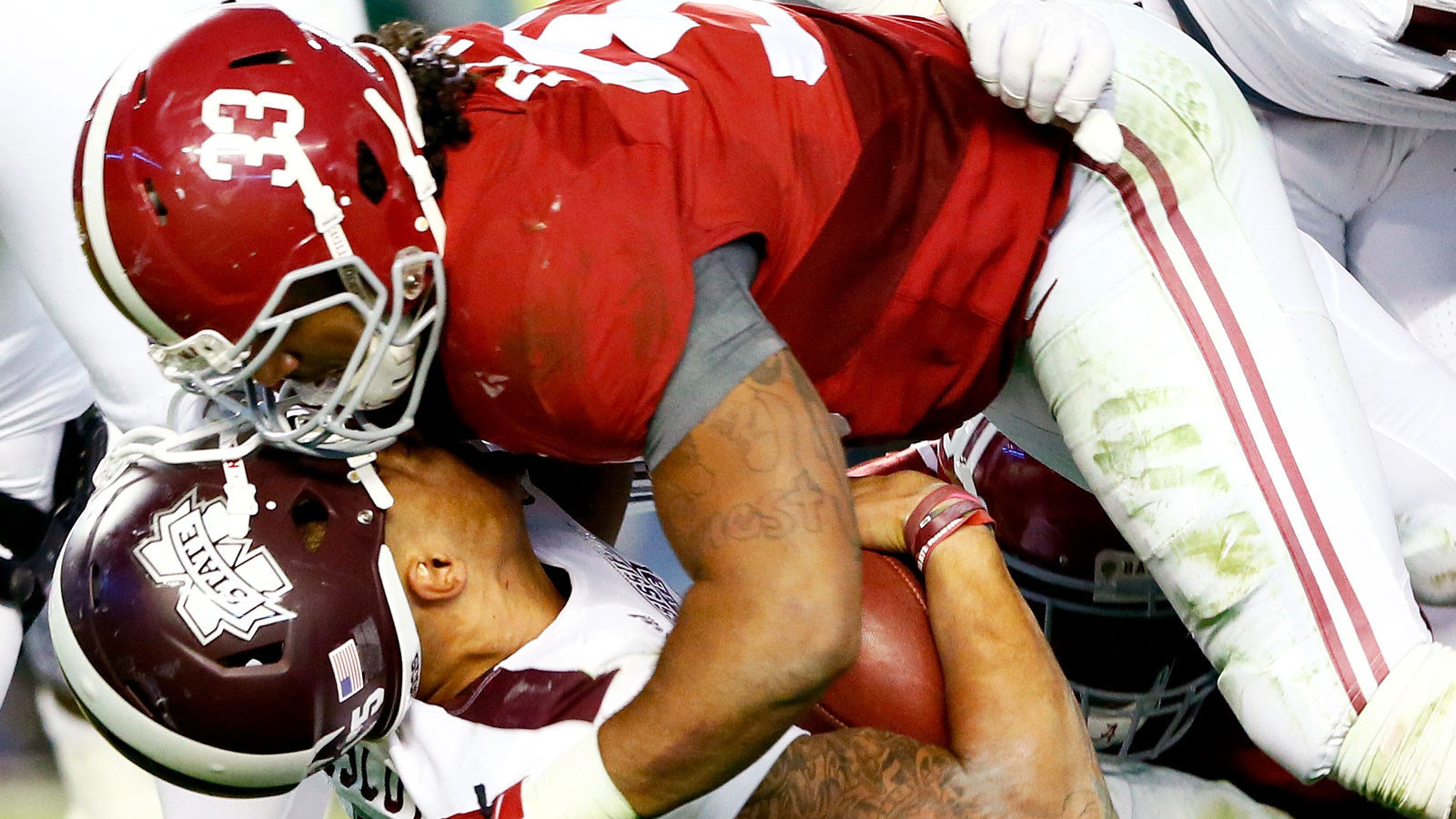 The Mississippi State Bulldogs did the unthinkable last season and reached the No. 1 ranking in the nation midway through the season. Not only that, the Bulldogs were the first school ever to be ranked at No. 1 by the College Football Playoff committee.
But rising up to No. 1 proved to be the easy part for State last season, the most difficult part proved to be defending that lofty ranking as the season neared a conclusion and the Bulldogs dropped three of their final four games.
"We didn't finish last season," Dak Prescott said to the Clarion Ledger. "That's what we're going to take into this offseason and into the next season is to finish and to get better every game."
"It's harder to stay at No. 1 than it is to get to No. 1," Prescott said. "As you're going through the season you've got to give more intensity. You've got to go harder than you did at the beginning."
The Bulldogs coach took the experience as a learning lessoning and hopes his team gained valuable knowledge from last season.
"It was a tough game on the road," Mullen said. "We came up a little bit short, but I think that experience certainly helps us moving forward."
How will the Alabama game, in which Mississippi State got down 19-0 early, help the team heading into 2015?
"I think the Alabama game is the one that's the big fueling (us)," Mullen said. "It was the stage that that game was on, that we want to be back on that stage, that we want another shot at a game on that big a stage and find a way to go win it."
Their senior leader certainly appears to have taken the losses down the stretch the right way and will be leaned upon to help the younger players around him reach their potential in a hurry, as the season gets going early this season with LSU coming to Starkville week two. Will the Bulldogs be more equipped to handle their success this season?
(h/t Clarion Ledger)