Chicago Bears OL Kyle Long Placed On Injured Reserve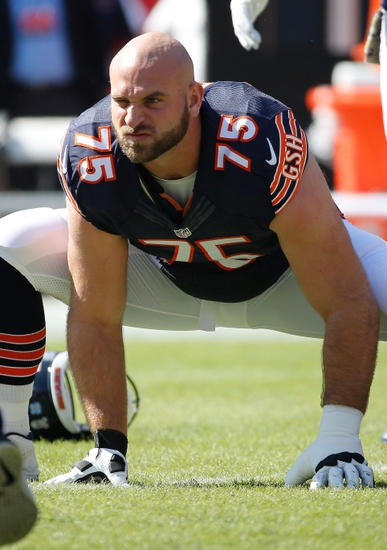 Former Oregon Ducks Offensive Lineman Kyle Long has not had an easy season for the Chicago Bears.
In saying that, the Chicago Bears have not had an easy season in the National Football League. The team from the Windy City is 2-8 on the season and won't make the Playoffs. Earlier this week the team put Kyle Long on Injured Reserve ending his season. According to the Oregonian, he is expected to have multiple surgeries. First he will have ankle surgery to repair torn ligaments followed in a month or so by a surgery to repair a torn labrum he suffered earlier this season.
The shoulder injury happened in the Preseason and he was hoping to play through it, but doctors determined it was not a good idea. Long will have some extra-time and be ready to go for offseason workout in 2017.
Kyle Long made the Pro Bowl in his first three NFL Seasons. Chicago has been bit by the Injury Bug this season with a total of 13 players on Injured Reserve. Three more players were injured during the loss to the New York Giants over the weekend.
The Chicago Bears host Marcus Mariota and the Tennessee Titans on Sunday at 10am Pacific Time on CBS.
This article originally appeared on